Local Tradesman
Local plumber from Bristol with more than ten years plumbing experience.
We can fix all of your plumbing problems from little leaks to big bathroom installation. Telephone us now! Don't pay more for a plumber? All jobs welcome whatever the size. We also unblock drains.
Is your existing plumbing dead and buried?
Don't pay more? Fully qualified with 10 years experience in residential and commercial plumbing. Been quoted an expensive call out fee and hourly charge by another plumber. No need to call the Redland Plumbing can bring your plumbing back to life in a jiffy. Why pay your plumber more then your lawyer? No need. Call us now for the most affordable quality plumbing in Bristol.
Any one of our plumbers in Bristol are happy to take all jobs, big or small, with a smile. Affordable and 10 years experience. Fully qualified.
Fully qualified with no call out fee and free quotes
Based in Redland, we offer plumbing services in all surrounding areas. Call me for a no obligation quote. Often plumbing jobs can be completed for less than you think.
No obligation quotes so no need for a fuss just because you want to know the price of a repair – no criminal quotes, just civil pricing.
Perhaps you need a shower fitted because the old shower is not working properly. Got a leaking tap that has been bothering you for weeks but not got around to fixing it.
Perhaps that blocked drain in the kitchen that you keep putting off despite your best efforts to unblock it. Maybe you need a new bath or sink because your current one has too many chips now. Click the links if you want to see my suggestions when purchasing:
Don't break your back!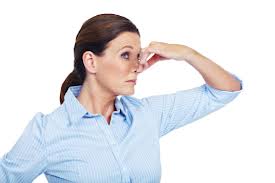 Odours coming from the drains? Drain or sink Blocked? Don't break your back trying to solve your problems when we can do all the running about. Let us solve your problems and save you a trip and we'll do all the running about. If the smells are not very pleasant it could be a good time to get the pipes cleaned through before they fill with grime and fats.
Don't put off those jobs – flush the drains or call us. If the water is running away slowly it could be that the pipes are blocked or the external drain is blocked.
Eventually most slow running drains block and the water will start to spill over – avoid this happening and let Redland Plumbing deal with those jobs you'd rather avoid and we can even suggest a first class tradesmen if you need an extension or general building work completed.
Perfection down to every detail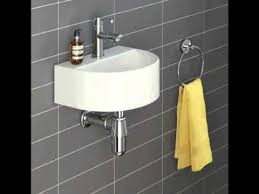 If you are one to worry about small things, one who is is careful and considerate with your choices, then come to your Bristol plumbing team with your bathroom installation needs today, we can help you from start to finish with all things which are required to get the job to the complete stage in a fast and professional manner. And with a trusted and renowned service team you will never have to worry about quality as the greatest attention to detail and the finest level of care is given to all our work.
No matter what your service needs may be, the team here attends it with nothing less than perfection in mind.
We want your solution to last you as long as possible, and are heavily against the compromise of quality in products for a cheaper, rather than a long lasting repair job. The same goes for any and all installation work that the team performs. Down to every last screw and fitting, the quality of service from our expert plumbers will be of a strong nature and made to stand the test of time.
There is a reason why the customers that come to the team here, stay with the team, and that is simply the focus on quality and price. Naturally great customer service is included with anything that you employ the team here for, and we always enjoy having conversations about your home renewal project or repair needs, so call now for more information and to have that long needed chat about some changes and upgrades for your home today.
A team that's ready when needed!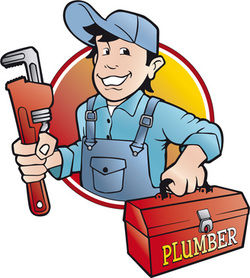 Readiness is one of the top priorities on the list for the team here, simply because we understand the urgent need for help should there be an emergency scenario. There are few thing which can cause such dread as coming home to a flooded house, not having hot water in the cold of winter, or facing a blocked drain when your business is reliant upon drainage. All these things, and more are things which your expert local plumbing service can aid with in a moment's notice. By having our number close at hand, you will always have someone to call on should your emergency strike. And as when unlucky situations occur, it's rarely at a convenient time, but there is still no need to panic.

Your local Bristol plumber service team is ready 24 hours per day to ensure that you have the help you need, when you most need it. There are of course a whole cacophony of services and products available from your up to date and current local plumbers, and you can get in touch with any questions and ask for quotes on work at any time.
Competitive rates for a prime service from a listening and lovely team who are there to help, advice, supply, install and of course ensure that all things are up in perfect running order before the site is left, are all things to be expected for this highly advanced team. Call today to find out how we can help you, and if that help is required urgently, you can rest assured that help is on the way from the moment of your call.
Full new installations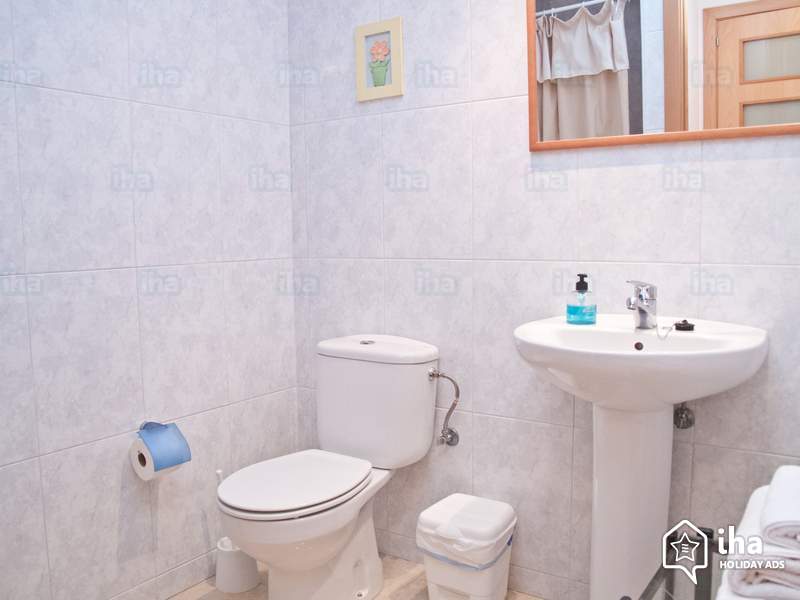 If you have heard of the services available here you will already know the comprehensive service which we provide. If not, you can always get in touch the professional team here. It doesn't matter if you know anything about plumbing or not, regardless of what you are after it can be found here.
And if you are looking to have something new installed, you can rest assured that here you will find all the help you need, from the first idea to the last pipe is in place. Our service can provide you with everything from suggestion for ideas to your bathroom refurbishment, your boiler choice or your pipe upgrades.
And of course with being a respectful team we always leave your home clean and tidy. You will never have known work has been performed if it wasn't for the new installation that is in place. On top of that a service who are renowned for speedy installation to the highest standard is also one that cares deeply for you and listens to your requirements and questions.
Value your property
If you come to a trusted team you will never have to worry, and of course with years of experience with new installations of all different types, you can also rest assured that work will be of the best standards available. So come to a great plumber service with your questions, suggestions and ideas, and we'll help you realise your refurbishment in a timely and professional manner.
And to keep in mind if you are not sure about your decision, a home improvement is always something which adds value to your property regardless of what happens in the future, so there are only good reasons to take that step and get in touch with your expert plumber service with regards to your new installation today.
Full pipe check
To have pipes which can handle the strain of high usage every day is of the highest importance to make a home convenient, comfortable and effortless.
It may even mean the difference between have having your business just functioning and having it thriving. If you are in an industry which requires high amounts of water and drainage on a daily basis you have come to the right place.
Equally, if you are at home wishing to ensure that your pipes are in top condition, your service is the one you need. Getting in touch with the experts here, who holds a wide range of experience will no doubt help you find the perfect plumbing solution for your situation.
The plumber you need:
If you are feeling that things are not quite running as it should at the current, ensure that you contact a trade who are not only experts in the area of pipework, but who is also caring, listening and fully dedicated to you. Understanding that free flow extends and seeps into each aspect of one's personal life is something all your members do, and armed with this understanding we can take on any job with the diligence you need.
Pipe checks and system maintenance can be done at a times suiting to you, and in a majority of the cases the team even carries the spare parts and tools required for any repair that may benefit it then and there on the spot.
Competitive prices on quotes and jobs are of course a given, ensuring that you get a good value for money regardless of what you need is important to us, and with your service team you can of course always be guaranteed the highest quality of products, services and customer guarantees. If you have any questions, feel free to dial the number today and ask away.
A full and complete service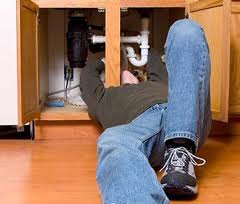 It's the aim of the team here to ensure we can provide for all your plumbing needs including drain unblocking, and on top of that, if you get you will also be sure to get the highest calibre of service and quality of products. Simply due to the fact that long lasting customer relations is always reached trough providing the best, and at prices which are for the customers.
A good plumber service team is also one which takes pride in the work which they do, meaning that aiming for perfection every time is what is done.
Partially for the love of our work, and partially for the love of our customers. Our customers which we are proud to say trust us, a clear testament of that is that they return again and again for having their day to day service needs fulfilled as well as having their bigger jobs with regards to renewal and renovation done by us.
Set your worries to rest
A great and recommended plumber service is also one that is available when you need it the most, this is why you can call at any time. So should disaster strike in the middle of the night, water is spilling all over the floor and you are struck for what to do, there is no need for panic, just get in touch with your favourite plumbers, and your worries will be set to rest swiftly and easily.
By saving this number, you will greatly reduce potential stress for the future, and of course if you have any questions, get in touch and have answers from a trusted professional.
Perhaps a new set of taps or sink to give a fresh clean look. Redland Plumbing are happy to give advice to you in relation to your plumbing requirements. We have many years of experience to make sure you get the job completed to perfection.
Local Bristol Tradesman: Finding Reliable Plumbers and More
In a bustling city like Bristol, where homeowners and businesses alike require various services, finding trustworthy local tradesmen can be a challenging task. Whether you're in need of plumbing repairs, electrical work, or carpentry services, this article will guide you through the process of locating and hiring reliable local tradesmen, with a particular focus on plumbers.
Introduction
Finding a dependable tradesman in Bristol is essential for ensuring that your home or business remains in top condition. This article will provide you with valuable insights into how to identify and engage with skilled professionals who can address your specific needs.
The Importance of Local Tradesmen
Local tradesmen play a vital role in maintaining the functionality and safety of residential and commercial properties. Whether it's fixing a leaky faucet, installing new electrical outlets, or repairing a roof, their expertise is crucial.
Identifying Your Needs
Before you start your search for a local tradesman, it's important to identify your specific needs. Different tradesmen specialize in various areas, so having a clear understanding of your requirements is essential.
Assessing the Problem
If you're dealing with a plumbing issue, such as a leak or a clogged drain, assess the problem's severity. This will help you communicate effectively with potential tradesmen.
Searching for Local Tradesmen
Now that you know what you need, it's time to find the right local tradesman for the job. Bristol offers several avenues for locating skilled professionals.
Online Directories
Online directories are a great starting point. Websites like "FindATradesmanBristol.com" provide comprehensive listings of local tradesmen, including plumbers.
Recommendations
Ask friends, family, and neighbors for recommendations. Word-of-mouth referrals can be invaluable when searching for a trustworthy tradesman.
Vetting Your Choices
Once you've compiled a list of potential tradesmen, it's crucial to vet them thoroughly to ensure their reliability.
Checking Credentials
Verify that the tradesmen you're considering are licensed and insured. This is especially important for trades like plumbing, where safety is paramount.
Reading Reviews
Online reviews and testimonials can provide insights into the quality of service offered by a tradesman. Look for consistent positive feedback from previous clients.
Getting Quotes
Contact the tradesmen on your list and request quotes for the work you need. This will help you compare costs and choose the most cost-effective option.
Clarifying Terms
Ensure that the quotes you receive include all necessary details, such as materials, labor, and estimated completion time.
Making Your Decision
After evaluating quotes and conducting interviews, it's time to make your decision.
Trust Your Instincts
Consider the overall impression you have of the tradesman. Trust is a crucial factor when inviting someone into your home or business.
Finding reliable local tradesmen in Bristol, including plumbers Bristol, doesn't have to be a daunting task. By identifying your needs, conducting thorough research, and trusting your instincts, you can ensure that your property receives the expert care it deserves.
---
FAQs
1. How do I know if a plumber is qualified to handle my specific issue?
Look for plumbers with relevant certifications and experience in the type of plumbing work you need.
2. What should I do if I encounter problems with a hired tradesman's work?
Contact the tradesman promptly to address any issues. If necessary, seek mediation through a professional organization.
3. Are there online platforms that can help me find local tradesmen in Bristol?
Yes, several online directories and platforms can assist you in locating qualified tradesmen in Bristol.
4. How can I ensure that I'm getting a fair price for the services I need?
Obtaining multiple quotes from different tradesmen and comparing them is a good way to ensure a fair price.
5. Should I always go for the cheapest option when hiring a tradesman?
Not necessarily. It's essential to consider the quality of work and the tradesman's reputation, as well as the price, when making your decision.