Plumber Clifton
Plumber Clifton for all plumbing including Clifton Drains unblocked. We provide a 5 star service at reasonable rates. Need a local plumber based in Redland near Clifton. Call Redland Plumbing now without delay. Need a reliable plumber in Clifton?
Fully qualified Clifton Plumber
A free no obligation plumbing quote for all of your plumbing needs. A fully qualified City and Guilds plumber with more than 10 years plumbing experience around the Clifton area. Perhaps you need a plumber to fit a shower in your flat in Clifton. The old shower is not working properly. Perhaps it's cheaper to fit a new shower with the parts and labour? Perhaps there is a leaking tap that has been bothering you for ages but you haven't got around to fixing it. Maybe it's that blocked drain in the bathroom that you keep ignoring despite your best efforts to unblock it. Perhaps you need a new bath because your current bath has too many scrapes now. Plumbing jobs all around Clifton:
Leaks
Toilets
Showers
Bathrooms
Washing machines
Dish washers
Radiators
Pipes
External pipes and gutters
General plumbing
Use a local plumber based near Clifton
Plumber Clifton
Free quotes from your plumber nearby
Based in Redland near Clifton we serve all surrounding areas nearby including St. Andrews, Cotham, Horfield, Westbury on Trym, Henleaze, Easton, etc. If you need a Clifton plumber then please call me for a no obligation quote. Need a locksmith? Many jobs completed for less than you think. Quality replacement electric showers fitted including shower, parts and labour.
Strange smells
Strange smells coming from the sink? If the sink in the kitchen is giving off those bad smells then this could be the time to get the drain unblocked. A job for this plumber? Don't ignore those bad smells. Is running away slowly? It could be that the external drain just outside the kitchen is blocked. Eventually it will start to spill over – avoid this happening and let us visit you in Clifton and deal with those jobs you'd rather not do! We are more than happy to deal with small plumbing jobs around the Clifton area. Need a local Clifton plumber – call Redland Plumbing now! Plumber Clifton.
Is the bathroom in need of some attention? Perhaps a new bathroom suite to give a new look. Redland Plumbing are happy to advise you in relation to your plumbing requirements. We have years of experience and hope that we can assist you in getting everything right. We can also do all plumbing for loft conversions if you want a new bathroom in your attic.
Plumber Clifton On Call For Busy People
We are aware that there are more and more demands on our customers' time. Modern life can be incredibly busy. Inbetween work we might be rushing around doing the school run, attending appointments, social events, trying to get some family time in there somewhere. Clifton plumbers understands this and doesn't wish to interrupt your busy schedule. This is especially true for those working professionals spending forty plus hours in the office each week.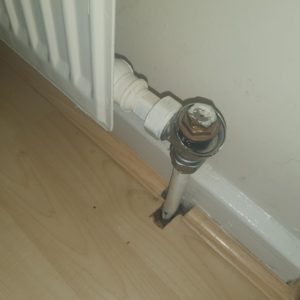 We have designed our schedule around being available for those working professionals with limited time, or the full-time working parents. We firstly do this by being available 24 hours a day. This increases the possibility that Clifton plumber will be able to fit somewhere into your schedule. So your plumbing problem doesn't need to be put on the back burner and left to get worse, causing you more hassle down the line.
Another way we are designed to suit those with a packed schedule is by working fast on the job, minimising how much time we take up in your day. Plumbers Clifton has been around for years now and has had time to perfect its approach to high quality plumbing. That way we can solve most plumbing issues in under an hour. A no fuss, efficient approach which makes us an ideal plumber for the 21st century.
A local Plumber
Call now for a quality Clifton plumber to get the job done. Efficiently, Professional and affordable. The local professional plumber. Plumber Clifton.
Plumber in Clifton: Your Trusted Partner for Plumbing Solutions
When it comes to the comfort and functionality of your home or office, one crucial aspect that often goes unnoticed is the plumbing system. However, the moment you face a leaky faucet, a clogged drain, or a malfunctioning toilet, you realize the importance of having a reliable plumber in Clifton at your service. In this article, we'll explore the world of plumbing services in Clifton and understand why it's essential to have a trusted plumber by your side.
The Role of a Plumber in Clifton
Plumbers play a vital role in ensuring the smooth functioning of your plumbing system. From installation and maintenance to repairs, they handle various tasks, including:
1. Installation of Plumbing Fixtures
Whether you're building a new home or renovating your existing space, a professional plumber can install faucets, sinks, toilets, and other fixtures efficiently.
2. Repairs and Maintenance
Plumbing issues can be both sudden and disruptive. A skilled plumber Bristol can identify and fix leaks, clogs, and other problems promptly to prevent further damage.
3. Emergency Services
Plumbing emergencies can strike at any time. A reliable Clifton plumber offers 24/7 emergency services to address urgent issues like burst pipes or sewage backups.
Choosing the Right Plumber
Selecting the right plumber in Clifton can be a daunting task, given the numerous options available. Here are some factors to consider:
1. Experience and Expertise
Look for plumbers with years of experience and a reputation for excellence. Experienced professionals are more likely to provide effective solutions.
2. Licensing and Insurance
Ensure that the plumber is licensed and insured. This protects you in case of accidents or damages during the job.
3. Customer Reviews
Read online reviews and ask for references. Feedback from previous customers can give you insights into the plumber's reliability and quality of work.
Benefits of Professional Plumbing Services
Hiring a professional plumber in Clifton offers several advantages:
1. Reliable Repairs
Professional plumbers use their expertise to diagnose and fix issues accurately, preventing recurring problems.
2. Time and Cost Savings
DIY plumbing repairs can lead to more significant issues and expenses. Hiring a plumber saves you time and money in the long run.
3. Latest Technology
Trusted plumbers stay updated with the latest plumbing technology, ensuring efficient and long-lasting solutions.
Common Plumbing Issues
Now, let's take a look at some common plumbing issues that residents and businesses in Clifton often face:
1. Leaky Faucets
Leaky faucets not only waste water but also drive up your water bill. A plumber can repair or replace faulty faucets promptly.
2. Clogged Drains
Clogged drains can cause slow water drainage and unpleasant odors. Professional plumbers use specialized tools to clear blockages.
3. Toilet Troubles
Toilet issues, such as constant running or flushing problems, can be fixed efficiently by a skilled plumber.
In Clifton, having a reliable plumber is essential for maintaining a functional and comfortable living space. From routine maintenance to emergency repairs, a professional plumber Bristol plays a crucial role in ensuring the well-being of your plumbing system.
For all your plumbing needs in Clifton, trust our experienced team. Contact us today for top-notch services!
Frequently Asked Questions (FAQs)
1. How do I find a plumber in Clifton?
You can find a plumber in Clifton by asking for recommendations from friends and neighbors, searching online directories, or checking with your local plumbing association.
2. What should I do in a plumbing emergency?
In a plumbing emergency, such as a burst pipe or sewage backup, turn off the main water supply, and contact a 24/7 emergency plumber immediately.
3. Can I attempt DIY plumbing repairs?
While some minor plumbing tasks can be done by homeowners, it's generally advisable to hire a professional plumber to avoid causing more significant issues.
4. How often should I schedule plumbing maintenance?
Regular plumbing maintenance is recommended at least once a year to prevent unexpected issues and extend the lifespan of your plumbing system.
5. What is the average cost of hiring a plumber in Clifton?
The cost of hiring a plumber in Clifton can vary based on the type of service required. It's best to request quotes from multiple plumbers to get an accurate estimate for your specific needs.
Incorporating the services of a skilled plumber in Clifton ensures that your plumbing system operates smoothly, saving you from unexpected disruptions and costly repairs. Don't wait for a plumbing disaster; take proactive steps today to keep your home or office plumbing in top shape.