All of our work as a plumber is guaranteed and covered by our 5* Promise.
We are a local plumber with 10 years experience. Also we are fully qualified and hold a professional City and Guilds Plumber's Certificate. We have done many plumbing jobs over the last 10 years including plumbing for large chains of hotels all around the country.
This plumbing business have high standards and believe that you should get a high quality job and plumbing services at a price that is fair.
If you are not entirely satisfied with the plumbing work I will return free of charge and rectify the problem to your satisfaction.  I would expect the same of any tradesman or plumber so I expect the same of myself as a plumber.  It's as simple as that! Call now on 0117 239 1217

5* Promise  also for Blocked Drain solutions
There's not much more inconvenience then the trouble caused by a blocked drain. When the drains are blocked or backing up into your property with sewage then you need the professionals to deal with the problem fast. That's when our Drain Unblocking service is the only number you'll need. We can unblock any drain from kitchen sinks to external drains on commercial property. Call the drain experts when you need unblocking fast from plumbers in your area.
At Redland Plumbing we can offer a 5* Promise in all areas of our plumbing:
Leaks
Bathrooms
Washing machines
Radiators
Pipes
External pipes and gutters
Redland plumbing have great contacts with other trades people and are only happy to offer advice and help with a whole host of home improvement ranging from locksmiths, builders and plasterers. Please contact us for a list of recommended tradesmen around the country.
Whether it's a plumbing emergency or a new dishwasher that needs to be installed, call now and we'll be more than happy to help. Many jobs will require immediate attention,such a s burst pipe or leaking tap.  Please turn off the water supply and call us and let us know of the urgency so we can help to solve your plumbing problem as soon as possible.
Did you know that we are happy to provide a no commitment quote in relation to your plumbing work.  Simply call us and request a free quote and a plumber will visit your premises to give you the best quote possible.  If another plumbing company provides a cheaper quote please provide us with a copy of the quote and we will beat it by 10%. You'll be bouncing around with joy after you have spoken to us.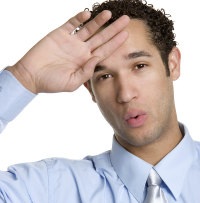 Our 5* Promise Comes Without Hefty Call Out Charges
Yes that's right, our team here at Plumbers Redland offer service without hefty call out charges like our competitors. We start getting paid as soon as we attempt a job will always pause the clock if we need to leave site for materials or parts. That's just part of our dedication to providing what we feel is the best most competitively priced quick action plumbing in the whole of the local area.
We always strive for efficiency and accuracy when we work with a real effort made to leave your home exactly how it was after we leave with minimal disruptions to your home while we are there. Some cowboy tradespeople will leave your house in such a state, leaving litter and debris behind and generally don't care either. But here at your local Plumber we pride ourselves on not only our extensive knowledge and experience with plumbing, but we also feel we provide the best customer service out of any plumbing company, all our staff are checke and highly professional plumbers.
Ensuring Comfort and Efficiency
In today's fast-paced world, where every moment counts, ensuring the functionality and efficiency of your home's essential systems is paramount. One such vital component is the combi boiler. Combining heating and hot water supply, a combi boiler is a popular choice among homeowners for its space-saving design and cost-effectiveness. However, like any other system, it requires regular maintenance and professional assistance when issues arise. In this article, we will explore the Plumber Promise with Combi Boiler – a commitment to keeping your heating system in excellent condition, providing comfort, and maximizing efficiency.
Combi boilers have revolutionized home heating and hot water systems. They are compact, energy-efficient, and capable of providing hot water on demand. However, to enjoy these benefits consistently, it's essential to understand their functioning, maintain them properly, and rely on experienced plumbers who offer a Plumber Promise.
Understanding Combi Boilers
What is a Combi Boiler?
A combination boiler, or combi boiler, is a space-saving heating system that combines the functions of a central heating boiler and a water heater. Unlike traditional systems that store hot water in a tank, combi boilers heat water directly from the mains when you need it.
How Does It Work?
Combi boilers use a heat exchanger to warm the water as it flows through the system. When you turn on a hot water tap or switch on the heating, the boiler activates and heats the water instantaneously, eliminating the need for a storage tank.
Benefits of Combi Boilers
Space-Saving Design
Combi boilers are perfect for homes with limited space. They don't require a bulky water tank, making them a popular choice for apartments and smaller residences.
Energy Efficiency
Combi boilers are highly efficient because they only heat the water you need, reducing energy wastage. This can lead to significant savings on your energy bills.
Continuous Hot Water Supply
With a combi boiler, you'll never run out of hot water. It delivers hot water on demand, ensuring you can enjoy a long, relaxing shower or have hot water available for multiple taps simultaneously.
The Importance of Maintenance
To ensure that your combi boiler operates efficiently and reliably, regular maintenance is crucial. Maintenance not only extends the lifespan of your boiler but also prevents unexpected breakdowns.
Regular Check-ups
Scheduled check-ups by a qualified plumber can identify potential issues before they escalate. This proactive approach saves you money in the long run.
Addressing Common Issues
Common combi boiler issues include low water pressure, leaking, or strange noises. A professional plumber can address these issues promptly, ensuring your system runs smoothly.
Choosing the Right Plumber
Qualifications and Certifications
When selecting a plumber to service your combi boiler, ensure they are qualified and certified for the job. They should have the necessary licenses and training to handle heating systems.
Local Expertise
Opt for a plumber with local expertise. They understand the unique challenges posed by the climate and water quality in your area, ensuring tailored solutions.
The Plumber Promise
When you hire a plumber Bristol for your combi boiler, you should expect nothing less than excellence. The Plumber Promise encompasses several crucial aspects:
Reliability
A reliable plumber is available when you need them, especially in emergencies. They prioritize your comfort and safety.
Prompt Response
A plumber should respond promptly to your inquiries and service requests. Quick action minimizes downtime and inconvenience.
Quality Service
Quality service involves thorough inspections, efficient repairs, and preventive maintenance. A reliable plumber ensures your combi boiler operates at peak performance.
DIY vs. Professional Help
When to DIY
Some minor issues, like bleeding radiators or resetting the boiler, can be tackled by homeowners. However, it's essential to know when to seek professional help to avoid exacerbating problems.
When to Call a Professional
For complex issues, gas-related problems, or unfamiliar troubleshooting, it's best to call a professional plumber. Attempting complex repairs without the necessary expertise can be dangerous.
Cost-Effective Solutions
Preventive Maintenance
Investing in regular maintenance and addressing minor issues promptly can save you significant money in the long term. Preventive measures reduce the risk of costly breakdowns.
Repair vs. Replacement
A trusted plumber will provide honest advice regarding whether to repair or replace your combi boiler, considering factors like age, efficiency, and repair costs.
Customer Testimonials
Don't just take our word for it. Here's what our satisfied customers have to say about our Plumber Promise and the benefits it brings to their homes.
In conclusion, your combi boiler plays a crucial role in ensuring comfort and efficiency in your home. To make the most of this innovative heating system, invest in regular maintenance and rely on a qualified plumber who offers the Plumber Promise. By doing so, you can enjoy continuous hot water, energy savings, and peace of mind.
FAQs (Frequently Asked Questions)
What is the average lifespan of a combi boiler?The average lifespan of a combi boiler is typically 10 to 15 years, but proper maintenance can extend its longevity.
Can I install a combi boiler myself?Installation should be carried out by a qualified professional to ensure safety and compliance with regulations.
How often should I schedule maintenance for my combi boiler?It's recommended to schedule annual maintenance to keep your combi boiler in top condition.
Is a combi boiler suitable for large households?Combi boilers are more suitable for smaller to medium-sized households. Larger homes may require a system boiler with a separate hot water tank.