A Bristol Plumber with No call out fee.
Need a Bristol plumber? At Redland Plumbing we can offer a quality service in all areas of plumbing in the Bristol area:
Leaks – no leak to much for this Bristol plumber
Toilets –
Bathrooms
Washing machines
Radiators
Pipes
External pipes and gutters
What else you'll find here:
Quick shower replacements with your service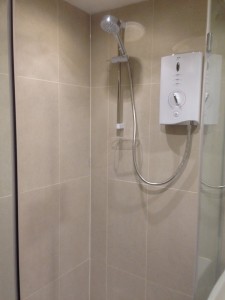 It's easy to take such a thing as your morning or evening shower for granted, and it's not until you no longer have it that you realise just how important it is. Your  service knows that a shower is not only about cleanliness and hygiene, but it helps your wake up, your routine, your feeling of freshness which brings your mind to a good way of starting the day and much more. Of course a morning shower has as much meaning and importance as you give it, and for many it's a priceless convenience, pleasure and help in our busy everyday lives.
Should your shower be broken and in need of quick replacement, you can always get in touch with your shower installer, if you give us a call appointments can be made on short notice, and installation can be done as soon as the same day if circumstances allow. Here we have all the spare parts needed for repairs, going all the way up to complete new installations, and if you get in touch. Your shower can be up and running, leaving you back in your routine with your highly valued indulgence or necessity ready to go when you need it.
Of course if you are thinking about a shower upgrade, for energy saving purposes or other, you can always speak to your  team and find out what there is available. Here we are dedicated to bringing you the best products, as well as the best value for money currently available on the market. So feel free to give us a call and speak to a shower expert today!
for all services you could imagine
If times of need are upon you, if you are cold in your home or if there is a blocked drain, or perhaps even worse, a burst pipe which has left your floor flooded and your nerve endings are jolting. Don't worry there is no need for you to panic, as long as you have saved, securely, the number for this incredibly flexible team. The many years spent within the industry and assisting home and businesses with their daily and special plumbing needs have lead us to our flexible and customer service directed approach.
In the foreground, a friendly and understanding approach, and in the back, a workshop of plumbing education, interest and practice. We are always on the move, always up to date with the current market, and always working hard to ensure that you are satisfied as the customer. With the great services and products you can imagine as a home or a small business, and if you give us a call your requirements can be discussed.
Direct, clear and competitive prices are a must, and another thing which this trained Bristol service team understands the value of well. If you in current distress over a plumbing issue, why not get in touch now to find what you need quickly and smoothly. 24 hour a day our lines are open and the  service team is readily waiting for your call. There is no need to have a long row of numbers of providers when all can be found here, under one convenient roof and reachable to you with a quick save of one number.
Dishwasher repair, maintenance and new installations
A more and more common addition to home kitchens today, and with great reason to, is the dishwasher. Vastly helpful for busy homes and busy lives, we get used to the efficient running of having it in our day to day. We understand that this is also the reason to just why it can be such a hassle when something goes wrong.
So if you are stuck at home with a dishwasher that is not functioning properly, why not get in touch with the experts here. We have helped many families and hard working business men and women to regain their balance in their day to day lives.
Does it sound like a long process? Here to guarantee that it's not, we are fast with our work, and you can be up and running as smoothly and effortlessly as you were by the end of the day if the circumstances are right. Many dish-washing malfunctions can be resolved through repairs, who promotes quality all the spare parts which are used are of high and durable standard made to last.
This guarantees you the best possible outcome for your issue, and should there be any questions don't hesitate to get in touch with the lovely Bristol service team here who are always happy to have a chat and speak to you about your dishwasher issue.
All services you need from a trusted and flexible Bristol team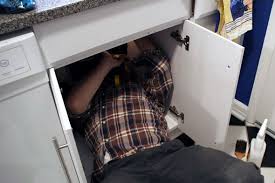 There is no question when it comes to your plumbing needs, here the team takes them personally and seriously. Each job that the lovely team members here take on, we take on fully. Meaning that if you come to us, your pipes will always be treated as our own.
Any questions that are housed in your mind will be addressed, and as we are a team who believe in good communication as a base to good service you can rest assured that your voice will always be heard here. No matter what it is that you need, heating and boiler solutions, repairs for your pipes and plumbing, assistance in clearing a drain, you name it we have it.
Call today to speak to a trained and experienced team who are used to working in a flexible and customised way. Fitting in work around your schedule is no problem either, with a team available all hours to cater for you, there are no worries you need to hold on to.
Get your pipes and plumbing sorted with a team who can provide everything you need, at a great price and at time suiting to you. Flexibility is our middle name, and your service is our priority. Advice, guidance, tips, tricks and much more with regards to bathrooms, kitchen, plumbing and so forth.
Underfloor heating, radiators, and green solutions for your home are just a few things which this all around great  Bristol service provides, and by having the number for this team, you have access to the solution to all your plumbing issues. A mare phone call away.
Bathroom installation and renewal to make your house a home
Bathroom facelift or full refurbishment with a plumber with an experienced Bristol bathroom installer whom you can trust to do the job properly, always guaranteeing your satisfaction. On top of that, if you get in touch to discuss your requirements, someone with experience in practice and eyes on the market will be able to help you find that best solution for you. With a wide range of experience, you can together with an expert find compact, practical, or spacious and luxurious solutions for your bathroom.
And for a Bristol provider who sees the bathroom as an essential part of the home, not only for hygiene reasons, but also for healing and rejuvenating reasons for those who like to spend time there, perhaps having a nice relaxing bath pampering your senses and resting your mind.
So get in touch with a Bristol bathroom installer who will be able to help you find, not only the most appropriate solutions from a practical day do day use point of view, but also from a budgeting point of view, making sure that you get the best value for money as possible. With many designs, fittings and different bathroom products in stock, we are ready to help with anything from a face lift to remaking the whole room, as your dreams would direct.
So there is no reason to wait, get in touch with an expert plumber bathroom installer today with your questions. With competitive prices and our eyes on the market, we can help you find that dream deal that you are after. And of course a good Bristol installer will always keep transparent in pricing, simply leaving your in charge of any decisions and choices that need to be made.
Repairs to last with your Bristol service
Making sure that each bolt and screw is fitted to perfection is something that is a must for all the caring team here. A true plumber service expert would never leave a job half done, and this is why the team here is always precise and paying the highest attention to detail. This to make sure that your repair job, regardless of size is made to last and last.
Here half measures are not welcome, and with the greatest care for you as the customer the highest quality products are always used, which are found though continuously scanning the industry market for good deals on good quality products. Your plumber service, with years of experience have learned how to weed out products not suitable for the job, and of course using brands which are known and trusted for their quality, the team here are confident that repairs made by us, are made to the highest standards. With training, practice and precision your Bristol service team has received much praise for their flawless work and if you have a leak, a burst pipe, a blockage or any other job that needs seeing to, ensure that you get in touch with someone who knows what they are doing.
Your Bristol service guarantees you a repair job well done, down to the smallest details and of course leaving your home as clean and fresh as we found it after a job is done is something automatic. Here the team cares for you, and this means also caring for your pipes and the longevity of those. And with expertise in this area, we are always happy to help with what ever it is that you may need, don't hesitate to contact us today!
Your plumber understands the need for affordability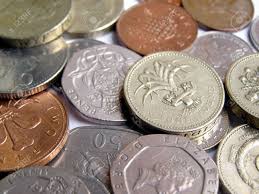 If there is anything that the team here empathises with, it's the difficulty in keeping a stable financial household. This especially true if you have children, a view from which some of our team members also have seen both the benefits and the challenges. With this in mind your caring plumber service team is always doing what can be done to ensure that you get a priceworthy and affordable installation and repair. This means that we bring you high quality products and spare parts for repair at the best possible price. Ensuring that any work done, is to the highest standard and made to last.
Noting but the highest standard of quality is good enough for our customers, but this doesn't meant that it has be expensive, though knowing the market and of course getting stock in when there is a good deal on we can supply you with great services at great prices. If you don't believe us, please feel free to give us a call. In speaking to your plumber service team today, you will be able to find the help you need with your plumbing, drains, heating installations, bathroom installation and much more.
Choosing an expert who is up to date with the market, will provide you with choice, flexibility and of course individualised and customised solutions to suit your home, your personality and your plumbing needs. Calling your Bristol service team is also something that you can do at any time, the emergency line is open 24/7 and should you be in urgent need of assistance this dedicated team is always there and at your service.
Expect nothing but the highest quality with your favourite Bristol service
If you are after quality of service and products, here is the place to come. Having ran long within the industry, the dedicated team here knows what to deliver, and how to deliver it. Ensuring that ever customer comes away with the highest level of satisfaction. And quality doesn't have to come at prices which ruin you. Knowing the market is part of why your Bristol service can find the right deal for you for your bathroom or kitchen installation. Training is something that we also engage with on a regular basis, meaning that no matter what it is that you are after, you will be able to find it here, from experience experts who can perform installations to perfection in times convenient to you, causing you minimal hassle and maximum benefit.
Always being happy to answer any questions, your quality plumbers have earned their great reputation and this is the reason to why our services, no matter the size of the job is always recommended by previous customers. Taking on every job with attention to detail your satisfaction is our priority. Everything from drain clearance, to installing new fixings as well as full refurbishments and installation for your bathroom or wet room is offered at competitive rates.
Meaning that ours is the only number you will ever need. And with making sure that we are available for your emergency plumber needs, we really leave nothing to chance. So feel free to rely on us for any pipe, heating or bathroom installation needs, and speak to one of the trained, educated and dedicated team today to get your questions and queries answered.
Ask your trusted plumbers anything

If you are in the need of trained and experienced advice, why not speak to one of the team here. With flexibility as one of the main features of practice, we can provide everything from advice, to answers, to products and installations for all your requirements. Your plumbers service has spent years providing local customers with the best of what is out there, both to spec, and to standard. Getting in touch will no doubt leave your plans going in the direction you would like them to, and of course with competitive quotes on both tried and tested products, as well as the latest when it comes to technology and eco friendly products, you will find everything you require here.
So if you have a questions, with regards to your drains, your pipes, your boiler, you old or planned new bathroom, give your plumbers service a call today. For day to day service, or emergency service the team is of there when you need it as well, and if you ensure you have this friendly Bristol service teams number kept safe, you also save precious time by having all the services you will ever need under one roof and but a phone call away. So put your mind to rest from worries or questions, take the first step towards solving your issue, or making your dream come true, by contacting a relied upon, friendly and professional Bristol service today.
If you are already underway with your installation work, being a bit of a DIY expert yourself, your Bristol service can of course also provide partial help for the things which you may need a trained experts advice or aid. Don't let questions hold you up, instead get in touch and realize your plans, dreams and ideals with a Bristol service who cares today!
Your bathroom, your choice with a plumber you can trust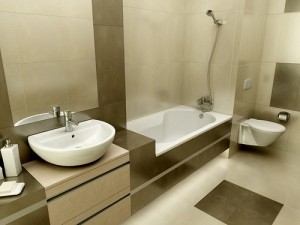 Being able to make your own choices, is not only a human right, but something that this Bristol team takes very seriously. And when it comes to something as private and personal as the bathroom of your home, something not much short of a sanctuary of privacy and in the case of being someone enjoying a bath, it's also a soothing place of healing and relaxation. Your Bristol bathroom experts here have the greatest understanding of the importance of the bathroom of a home, and treat your bathroom upgrade or renewal with the highest level of respect. Making sure that you have your dream bathroom is a task which we engage with in the most dedicated way, and your Bristol team understands that the investment made is of great kind, and work tirelessly to ensure that your expectations are met and exceeded. So if you are currently thinking about your bathroom why not get in touch with your professional plumbing Bristol service team who understands the true value of this very special place in your home.
Here there is years of experience in the industry, and all our team members come with a great love for bathrooms, as well as flexibility to ensure that you find what is perfect for you. With competitive prices on our services you will also find good value for money, and with the highest quality of workmanship that you find here, you will not be disappointed.
Your plumber service team can help you with anything from the advice on you need to find the right products, to the planning you need to find the right financial way, as well as with advice on the practical nature of usability as we have much experience within the field an may be able to bring to light some issues which are not currently in your view. So get in touch with your plumber team today, and discuss what is on your mind with regards to your bathroom plans. And of course if there is anything else that you require, you can always bring all your Bristol enquires to us, we are always open and happy to help in any way that we can.
Shower installation with a swift plumber
Have you ever felt cold in the shower due to the water flow having reduced to a dribble from one end of the shower head, rather than an even, comfortable and enjoyable spread of water droplets? Or have you ever felt stress due to not having enough time to wash the shampoo out of your hair in the morning? Perhaps it's time that you get in touch with a swift professional plumber shower installer and join the rest of us in having a nice refreshing and lovely shower every morning!
If you give us a call with your requirements, a Bristol shower expert will be able to help you find the right shower type and shower head for you. And should you be interested in having a bigger facelift for your bathroom done, that is something that we can help you with as well.
With a wide variety of readily available, or quick to order parts, we can help you to a better wake up in the mornings. And the best part is, that not only will one of the Bristol shower installations help you find the comfort in each morning, it will in most cases also help you save on water rates and electricity rates at the end of the day due to the new heating and water distribution technologies which are available today. A Bristol bathroom installer knows the makes and models which are of durable and stylish nature, as well as of economical and eco-friendly nature.
So get in touch with your requirements and specifications, and let an experienced plumber help you in your way towards the perfect morning shower.
Pipe and Boiler Maintenance with an experienced Plumber
The pipes of a home is just like the engine of a car, you have to run it, and take good care of it to ensure the well-being of the system. And should you be in search of someone to help you with the maintenance of your plumbing and boiler. Make sure you come to someone with the experience and dedication needed to be able to locate potential issues and make sure attention is placed where required as to prevent bigger problems down the line.
So if you have any concerns with regards to the running of your own plumbing, or if you are new in the property, and unaware of what is happening behind the scenes with your pipes. Feel free to get in touch with a Bristol service who i always aiming to keep your costs low by ensuring that everything is up and running as it should be.
Being a team who are focused on prevention rather than solving issues which can easily be avoided by good practices, we are happy to help and answer any questions that you may have with regards to pipe cleaning, drains and pipe maintenance. If you follow updates on our website as well you'll be able to take part in the sharing of tips and tricks from a Bristol plumbing expert.
So make sure that you keep tuned in, and that you keep your pipes clear and free flowing. And should you ever find yourself in need, ensure that you have our number kept safe, and give us a ring at any time. All work done is on your timetable, and with the highest respect for your home and living we always ensure that we are fast, and leave the premises as tidy and clean as we found it. So don't hesitate to get on top of your pipe maintenance today, and give us a call with any questions you may have or with regards to any plumber service that you may require.
From small to big jobs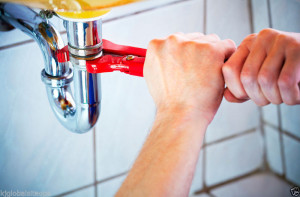 Whether it's a leak that needs fixing, a bathroom fitting that needs to be replaced, or a full master bathroom installation that you are in need of, you can find it all here. Any type of plumbing service you can imagine lives under our roof, and our team is always happy and ready to assist.
Here at your local Bristol plumber you can find everything from advice and tips on what you are searching for, guidance though the different products on the market, as well as a full or partial installation service. On top of that, we keep competitive with pricing and you are guaranteed the best local, professional and friendly plumbing service in the area. So get in touch with us today, and let us help you with your plumbing requirements, no matter the size job, we are always dedicated to our customers and to keeping the pipes flowing.
Tools parts and know how for any job!
You can always call the Bristol plumber for any type of plumbing job or service, the team is always up to date with the latest technologies on the market so that we can provide you, or your business with the service, products and skills that you need.
Our engineers will always arrive at site equipped with the tools to resolve any type of emergency plumbing issue, and on top of that we stock many products ready for installation at request.
Our experts have been in the industry for countless of years, not only picking up the training and skills they need, but the particle know how, and hands on knowledge needed. So get in touch with us today and rest assured that you will get only the best!
Reliable and friendly service from a Bristol plumber
With us here at Bristol plumbers we always keep the mind on the job, which means that we always come to the best practical way to fix any type of plumbing issues, or approach new installations. So should you ever need a plumber, get in touch with us here.
Our services have been available for years, and our experience has given us the knowledge to be able to find the best solutions for our customers at a price which is affordable to them. By always keeping our minds at the job here at Bristol plumbers we have learned many tricks of the trade in solutions which are not only quick, but performing durable and reliable repairs.
So if you are in need of a plumber, get in touch with us here today, we are a friendly team who knows plumbing like the back of our own hands, always making sure to provide you with high quality products, and high quality repairs at competitive prices!
Emergency Call Outs
We're open 24/7 365 days a year, if you've got a leak that needs sorting at 11pm on Sunday? Don't sweat it, we can get to you quick. It's up to you whether you book an appointment with us or want us to arrive as soon as possible. If you spot a leak we advise you call one of our team and get it sorted straight away, we'll be with you as soon as possible with no call out charges any day any time, we even work bank holidays as we know emergency situations don't have days off so we like to think the same way. Call one of our friendly team today and book an appointment, get a quote, or an emergency call out. As previously stated our lines are open 24/7 and you'll always have a friendly and helpful member of staff to talk to about your problems (Plumbing related of course).
The Redland plumbing services team are highly skilled, qualified, and experienced not only in regards to plumbing but all of our staff always display the highest order of customer service. We're always happy to go the extra mile to make you a happy customer.
Quality at its Best
We know that when you want a quality tradesman that it's important to get the right person for the job, many tradespeople including plumbers, locksmiths and builders are happy to endorse us because they know that we deliver quality at the right price. That is why our customers come back time and time again.
Call us now to discuss your exact plumbing requirements or for a free no obligation quote for the Bristol area.  Find another Bristol plumber with a cheaper quote and we'll beat it!