A Replacement Electric Shower
WE ARE NOT currently fitting electric showers BUT we can solve your shower problem if the water comes from your boiler.
If you want a new shower plumbed in then we can do it at your convenience. From fitting to drainage,  Don't take it from us, take it from one of our customers who also happens to be a tradesman so knows that good quality and an excellent finish are vital to keep standards high and customers happy with our 24 hour plumber service.
Do you need a replacement  because yours is causing you problems. Our locksmith friend down in Bournemouth asked us to plumb in a shower and this is what he had to say: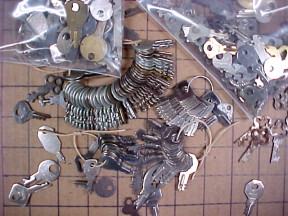 "I was really pleased with my new shower. As a locksmith in Bournemouth I know that getting the right tradesman to fix in your new plumbing is really important. That's why I contacted Redland because I know they do quality. You can visit my site by clicking the image below and you'll also see that I know about good quality in the trades."
After time the electric shower can give the householder problems.  I don't recommend fixing it if it is more than 5 years old as the units are often not worth repairing. I can replace it and fit a brand new Bristan electric shower unit quickly and efficiently.
Call me now if you want to find a plumber and I can discuss your options and the best way to getting your shower to better health!
More energy efficient
Fully operational
Less time wasted messing around with a broken shower
Electric Showers, Are They Dangerous?
People may look at the phrase "electric shower" as two words that we'd usually associate with danger when mixed together, right? Well allow me to remove that element of danger when I tell you if a trusted professional is on the job and they know what they are doing this will reduce the risk of any electrocution as the danger comes when you let untrained or inexperienced tradespeople at a job or if you were to attempt the job yourself.
Without the relevant experience or tools or qualifications for the job, Redland Plumbers will always recommend hiring a professional to install an electric shower, for yours and your families safety, as everyone knows water and electricity don't mix. So unless you're a 100% sure you should call an electrician or a qualified plumber who can handle electric showers.