Plumber Bishopston
We provide a 5* service at very affordable rates. A plumber based in Redland near Bishopston. Call Redland Plumbing now. Need a reliable plumber in Bishopston? Drains unblocked 24 hours a day.
Such a great job you'll want to take a photo
A free no obligation plumbing quote for all of your plumbing needs including Bisopston Blocked drains. A fully qualified City and Guilds Redland plumber with more than 10 years plumbing experience around the Bishopston area. Perhaps you need a shower fitted because your old shower is not working properly. Perhaps there is a leaking tap that has been bothering you for ages but you haven't got around to fixing it. Maybe it's that blocked drain in the bathroom that you keep ignoring despite your best efforts to unblock it. The quality of our work is so good that you might want to take a photo, you wouldn't be the first to zoom in like our happy snappy friend. Perhaps you need a new shot at a bath because your current bath has too many scrapes now. Plumbing all around Bishopston.
Leaks
Toilets
Showers
Bathrooms
Washing machines
Dish washers
Radiators
Pipes
External pipes and gutters
General plumbing
Use a local plumber
A local Plumber near you
Based in Redland near Bishopston we serve all surrounding areas near Bishopston including St. Andrews, Clifton, Cotham, Horfield, Westbury on Trym, Henleaze, Easton, etc. If you need a Bishopston plumber then please call me for a no obligation quote.
Strange smells and odours making you ill?
Strange smells coming from the sink? Making you sick? You could call the for some homeopathic medicine but you would be better off calling us for the best remedy. If the sink in the kitchen is giving off those bad smells then this could be the time to get the pipes cleaned. A job for this reliable local plumber? Don't ignore those bad smells. Is the drain water or sink running away slowly? It could be that the external drain just outside the kitchen is blocked. Eventually it will start to spill over – avoid this happening and let us visit you in Bishopston and deal with those jobs you'd rather not do! We are more than happy to deal with small plumbing jobs around the Bishopston area. Need a local Bishopston plumber – call Redland Plumbing now!
Is the bathroom in need of some attention? Perhaps a new bathroom suite to give a new look. Redland Plumbing are happy to advise you in relation to your plumbing requirements. We have years of experience and hope that we can assist you in getting everything right. Plumber Bishopston.
Don't break your nails and save yourself a manicure
Quality Redland plumber to get the job done efficiently, professionally and affordably. The local plumber: Plumber Bishopston.
Don't drive yourself around the bend
No need to drive yourself around the bend zooming around trying to fix your problems. Let us deal with it for you. We solve all your local plumbing problems today.
Plumber Bishopston plumbing tips
Plumber Bishopston is here to give you some advice about why you should jump to it when your plumbing is backing up. Part of this is to do with convience to you, and the other part is to do with the health of your plumbing long term. Consider your plumbing to be the veins of your home. It is something that you rely on everyday. You shower when you get up, or use the toilet or brush your teeth.
All of those things are extremely important as part of your routine right? Leaving any plumbing issue untouched no matter how long is going to escalate into a major one. That's because a minor plumbing problem such as a dripping tap or pipe indicate that somewhere, your plumbing isn't functioning as it should. And the toll this will take on your plumbing over time will eventually escalate into something much bigger.
Some common minor signs that begin in customers homes and are often ignored are found in your shower or toilet. The most common offenders of your plumbing are toilet paper and hair. Too much of either going into your pipes is going to cause blockages (and maybe a blocked drain in the case of the former). Do you see your shower starting to fill up whilst you're using it? Is your toilet bowl water a little higher than usual too? Be sure to call on the expert Bishopston plumbers to sort it for you.
Plumber Bishopston in Bristol: Your Go-To Guide for Plumbing Services
When it comes to plumbing issues, having a reliable plumber on speed dial is a lifesaver. Bishopston, located in the vibrant city of Bristol, is no exception. Whether it's a leaky faucet, a clogged drain, or a major plumbing emergency, you need a skilled plumber who can address your concerns promptly and efficiently. In this comprehensive guide, we will explore the world of plumbing services in Bishopston, Bristol, and help you find the right plumber for your needs.
1. Understanding the Plumbing Landscape in Bishopston
Bishopston is a bustling neighborhood in the heart of Bristol, known for its historic charm and modern amenities. With a mix of old and new properties, plumbing issues can arise at any time. It's essential to be prepared by knowing your local plumbing options.
2. Why You Need a Local Plumber
Hiring a local plumber has its advantages. They are familiar with the unique plumbing challenges in Bishopston and can provide quicker responses compared to non-local plumbers.
3. Services Offered by Plumbers in Bishopston
Plumbers Bristol in Bishopston offer a wide range of services, including but not limited to:
Emergency Plumbing: Quick response during plumbing emergencies.
Pipe Repair and Replacement: Fixing leaky pipes and replacing damaged ones.
Drain Cleaning: Clearing clogged drains to restore proper flow.
Water Heater Installation and Repair: Ensuring you have hot water when you need it.
Fixture Installation: Installing new faucets, toilets, and other fixtures.
Sewer Line Maintenance: Preventing and addressing sewer line issues.
4. Choosing the Right Plumber
Selecting the right plumber is crucial for a stress-free experience. Consider factors such as:
Experience and qualifications.
Reviews and recommendations from neighbors.
Pricing and transparency in estimates.
Availability for emergencies.
5. DIY vs. Professional Plumbing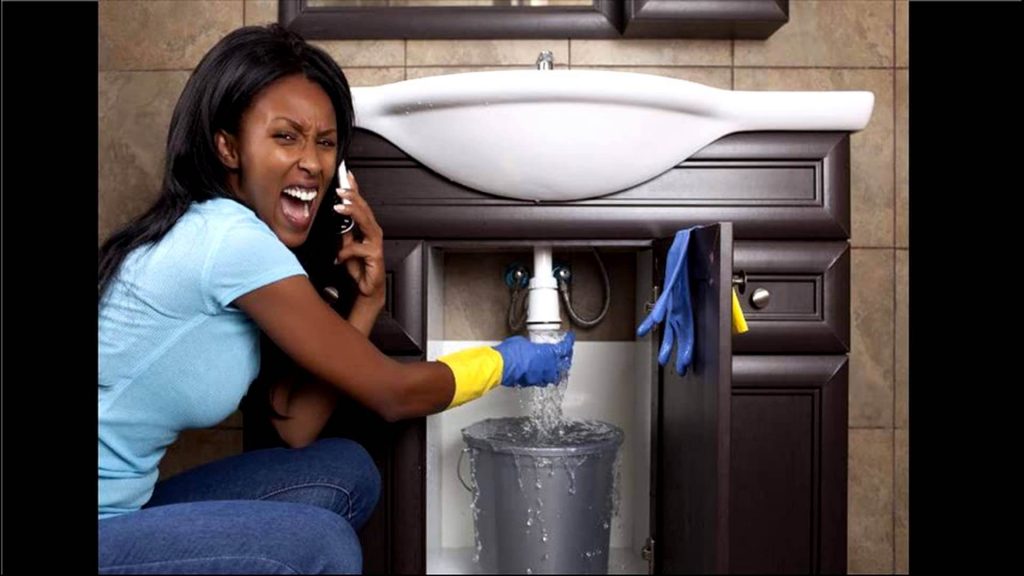 While some minor plumbing issues can be fixed with DIY solutions, it's often best to leave complex problems to the professionals. We'll discuss when to tackle a problem yourself and when to call in the experts.
6. The Importance of Regular Maintenance
Prevention is better than cure, especially when it comes to plumbing. We'll delve into the significance of routine plumbing maintenance to avoid costly repairs down the road.
7. Tips for Maintaining Your Plumbing
Simple tips and tricks to keep your plumbing in top shape, including avoiding common mistakes that can lead to issues.
8. Eco-Friendly Plumbing Solutions
As environmental consciousness grows, we'll explore eco-friendly plumbing options that can save water and reduce your carbon footprint.
9. Plumbing in New Construction
If you're building a new home or renovating in Bishopston, you'll need to know the ins and outs of plumbing in new construction projects.
10. Handling Emergencies
Sometimes, despite your best efforts, plumbing emergencies can still occur. We'll provide a step-by-step guide on what to do in case of a plumbing crisis while waiting for the professionals.
11. The Cost of Plumbing Services
Understanding the cost factors involved in plumbing services and how to budget effectively for your plumbing needs.
12. Finding Affordable Plumbing Solutions
Practical ways to save money on plumbing services without compromising on quality.
13. Customer Testimonials
Real-life stories from satisfied customers who have benefited from the expertise of local plumbers in Bishopston.
In conclusion, having access to a reliable plumber in Bishopston is essential for the well-being of your home. By following the guidelines and tips provided in this guide, you can make informed decisions when it comes to plumbing services. Remember that regular maintenance and quick action in emergencies can save you time, money, and headaches in the long run.
When it comes to plumbing services in Bishopston, Bristol, being well-informed and proactive is key. From understanding the local plumbing landscape to choosing the right plumber and practicing regular maintenance, this guide has covered it all. Remember, a reliable plumber is your partner in keeping your home's plumbing system in optimal condition, ensuring peace of mind for you and your family.