A more and more common addition to home kitchens today, and with great reason to, is the dishwasher. Vastly helpful for busy homes and busy lives, we get used to the efficient running of having it in our day to day. We understand that this is also the reason to just why it can be such a hassle when something goes wrong.
Dishwasher Installation
We do this same day. Call us to install a new dishwasher or remove an old dishwasher. We can do this same day and is usually quite simple.
So who to call if you have a dishwasher problem?
If the problem is related to the plumbing surrounding the dishwasher such as a leaking pipe then call us. If the dishwasher external waste pipe is blocked then you can also call us and we can solve it.
But… if the problem is related to the dishwasher itself then you should consider looking for an 'appliance repairman' on Google who can deal with the faulty machine which could require repair or parts. This assumes that you no longer have a guarantee for the appliance as this would otherwise be your best bet. If in doubt give us a call.
So if you are stuck at home with a dishwasher that is not functioning properly, why not get in touch with the experts here. We have helped many families and hard working business men and women to regain their balance in their day to day lives.
Does it sound like a long process? Here to guarantee that it's not, we are fast with our work, and you can be up and running as smoothly and effortlessly as you were by the end of the day if the circumstances are right. Many dish-washing malfunctions can be resolved through repairs, who promotes quality all the spare parts which are used are of high and durable standard made to last.
This guarantees you the best possible outcome for your issue, and should there be any questions don't hesitate to get in touch with the lovely Bristol service team here who are always happy to have a chat and speak to you about your dishwasher issue.
All services you need from a trusted and flexible Bristol team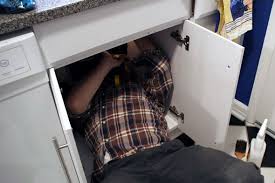 There is no question when it comes to your plumbing needs, here the team takes them personally and seriously. Each job that the lovely team members here take on, we take on fully. Meaning that if you come to us, your pipes will always be treated as our own. Call us now on 0117 2391217 for a free quote.