Dishwasher Installation
A more and more common addition to home most kitchens today, and with great reason to, is the dishwasher. Vastly helpful for busy homes and busy lives, we get used to the efficient running of having it in our day to day. Nobody wants to be stood around for 5 hours a day scrubbing plates!
We can install your new dishwasher and can find our contact details for a plumber on our homepage. Our plumbers can install it today and this is usually a job that is done within the hour.
We understand that this is also the reason to just why it can be such a hassle when something goes wrong.
So who to call if you have a dishwasher Repair?
If the problem is related to the plumbing surrounding the dishwasher such as a leaking pipe then call us. If the dishwasher external waste pipe is blocked then you can also call us and we can solve it.
But… if the problem is related to the dishwasher itself then you should consider looking for an 'appliance repairman' on Google who can deal with the faulty machine which could require repair or parts. This assumes that you no longer have a guarantee for the appliance as this would otherwise be your best bet. If in doubt give us a call.
So if you are stuck at home with a dishwasher plumbing that is not functioning properly, why not get in touch with the experts here. We have helped many families and hard working business men and women to regain their balance in their day to day lives. If you need a repair to the appliance then call appliance repairs.
All services you need from a trusted and flexible Bristol team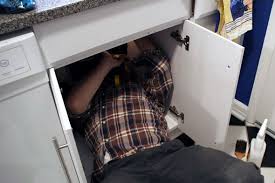 There is no question when it comes to your plumber Bristol needs, here the team takes them personally and seriously. Each job that the lovely team members here take on, we take on fully. Meaning that if you come to us, your pipes will always be treated as our own. Call us now on 0117 2391217 for a free quote for all of your plumbing needs in the Bristol area.
Dishwasher Engineers: Your Ultimate Guide to Finding Expert Help
In today's fast-paced world, household appliances like dishwashers have become indispensable. However, just like any other machine, dishwashers can encounter problems and breakdowns over time. When your trusty dishwasher starts acting up, the first thing that comes to mind is finding reliable dishwasher engineers near you who can quickly diagnose and repair the issue. In this comprehensive guide, we will explore everything you need to know about finding dishwasher engineers near you.
Understanding the Importance of Dishwasher Engineers
Your dishwasher is a modern marvel, simplifying your daily life by taking care of the dirty dishes. However, when it malfunctions, it can disrupt your routine. This is where plumbers Bristol come to the rescue. They are experts in diagnosing and repairing various dishwasher issues, ensuring your appliance operates at its best.
Common Dishwasher Problems
Before you start your search for a dishwasher engineer, it's helpful to understand common issues that can plague your appliance. These include:
Leaking water
Inadequate cleaning
Strange noises
Failure to start
Poor drainage
Why Hire Professional Dishwasher Engineers?
While DIY repair might seem tempting, hiring a professional dishwasher engineer is often the best choice. They have the experience, knowledge, and tools to address complex issues safely and efficiently. Moreover, they can help you avoid further damage to your appliance.
How to Find Dishwasher Engineers Near Me
Local Appliance Repair Services: Start by searching for local appliance repair companies. These businesses specialize in fixing various household appliances, including dishwashers. They are conveniently located and can respond quickly to your needs.
Online Directories: Utilize online directories to find dishwasher engineers near you. These directories often include customer reviews, making it easier to gauge the quality of service provided.
Recommendations from Friends and Family: Reach out to friends and family members who have had their dishwashers repaired. Personal recommendations can be a reliable way to find trustworthy engineers.
What to Look for in a Dishwasher Engineer
Certification and Experience: Ensure that the engineer is certified and has extensive experience in dishwasher repair. Certification reflects their commitment to professionalism.
Customer Reviews and Ratings: Check online reviews and ratings to learn about the experiences of previous customers. Positive feedback is a good sign of a reputable service provider.
Warranty and Pricing: Inquire about warranties for the repair work and the pricing structure. A transparent pricing model is essential to avoid any surprises.
DIY vs. Professional Repair: Pros and Cons
Deciding whether to attempt DIY repair or hire a professional dishwasher engineer depends on the complexity of the problem, your skill level, and the time you can invest. Weigh the pros and cons carefully before making a decision.
Questions to Ask a Dishwasher Engineer
When you contact a dishwasher engineer, ask them the following questions to ensure they are the right fit for your needs:
Are you certified to repair dishwashers?
How long have you been in the industry?
Do you provide warranties for your repair work?
What is your pricing structure?
Can you provide references from previous customers?
Maintenance Tips to Prevent Future Issues
To avoid frequent dishwasher breakdowns, consider these maintenance tips:
Regularly clean the dishwasher filter and spray arm.
Check and clean the door gasket for leaks.
Run a dishwasher cleaner cycle monthly.
Avoid overloading the dishwasher.
The Benefits of Regular Dishwasher Maintenance
Regular maintenance not only extends the lifespan of your dishwasher but also ensures it operates efficiently, saving you money on utility bills and repair costs in the long run.
Finding trustworthy dishwasher engineers near you is essential to keep your appliance in top working condition. By following the tips and guidelines in this guide, you can make an informed choice and ensure that your dishwasher is back to its efficient self in no time.