Blocked Drains in Bristol?
Do you have a blocked drain in the Bristol area?
If you're having problems with your drain we'll unblock it fast. Whatever is blocked, residential or commercial, then we can unblock it.
Call: 0117 336 1127

Blocked External Drain
Blocked Toilet
Blocked Sink
Blocked Shower
Internal Drain Blockage
Blocked Manholes
Sewage Blocked
Manholes Overflowing
We have years of unblocking Bristol drains and can unblock any type of blockage. And because we have all the latest equipment you can rest assured that one call to us will solve your drain clearance issues fast. We unblock anything and we unblock it fast.
Blocked Drain Bristol Near You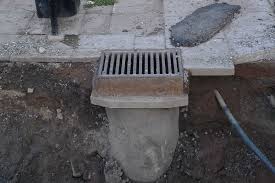 Blocked drain Bristol is a small local business. Plumbing companies consisting of drains specialists and plumbers are hard to find but we can deal with all aspects of plumbing and drains. We cover the whole of Bristol all of the time.
We provide comprehensive drains services including drain repair for you in your home or at your work. Blocked drain Bristol provides fast response times and reliable services to get you through any drainage issues you might be experiencing.
Blocked Drain Bristol has big ambitions and we want to compete with the companies such as Dyno Rod, for example by offering a local friendly service. 
We like to think of ourselves as offering a local drain unblocking Bristol service for all occasions. Call now and speak to one of our talented advisors today about all of the wonderful services we offer and all of the not so wonderful drain issues we can sort out for you, today!
Blocked Toilets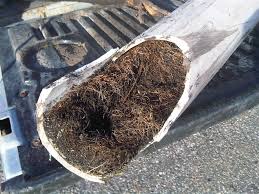 Blocked drain Bristol is your number one local drains business in the Bristol area with over 20 years experience and all the tools and skills to make any drain issue a thing of the past. Any toilet problem from toilet repair to unblocking of your toilet can be quickly dealt with.
Whether big or small, far and wide we cover all drains whether you have a blocked sewage drain gully, need plumbing or even toilet we've got you covered no matter what the time and date.
Here at blocked drain Bristol we don't think it should cost an arm and a leg to get your drains unblocked especially when you're dealing with a smaller localized blockage e.g a blocked toilet, shower, or sink. Blocked drain Bristol is covers the whole of the Bristol and surrounding areas with such services as drain jetting and CCTV drains survey to name a couple.
Fast & Reliable Blocked Drain Bristol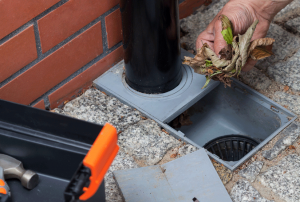 Blocked Drain Bristol are your number one for fast response drains coverage in the Bristol and surrounding areas with coverage and all the tools and skills to make any blocked or damaged drain a thing of the past, today including high pressure jetting.
With wide open availability for now or for later you can count on us to provide a speedy and professional service to your home or to your work if and when you need it.
Blocked drain Bristol also has over 20 years experience and a professional approach to every job unblocking sinks, gullies, manholes etc.  So if you need drains services in the Bristol or surrounding areas today just give us a call and speak to one of our trained advisors today. Blocked drain Bristol is here now and isn't going anywhere so whenever you need to talk about your drains or get them cleared don't hesitate to give us a call.
Affordable Blocked Drain Bristol
As a local drain unblocking service, we are committed to providing high quality drain unblocking services for our customers in Bristol today. Our prices are affordable and competitive in Bristol and we are transparent with customers about how much things cost.
We don't want customers to have to compromise by hiring someone who will provide a much lower quality of service bound to cause more problems. Nor do we want customers to try and fix problems themselves which will inevitably cause them stress or also make it worse. You shouldn't have to fix it yourself – that is what we are for!
Bristol blocked drain has been unblocking drains for years and uses this experience to be that best at what we do. We get right to the heart of the problem so that we unblock your drain effectively first time, and if there's a further problem such as collapsed and cracked drain you can be sure that we will find it using our investigative equipment. Nothing is missed when you call us. 
Signs of a blocked drain
Smell coming from your sink
Is there an unpleasant smell around your plugholes that you have been unable to prevent or when you go outside by the drains? Common signs of a blocked drain include a smell coming from your sink or shower plughole, and your toilet. You also might notice this smell outside by the manhole or the gully trap. Signs of a blocked drain include a bad smell around the drain, the plugholes in your shower or sink. When you spot these, you know to call Bristol drain unblocking!
Slow draining
When you shower do you find yourself standing in a few inches of water pretty quickly? Are your toilet bowl and sink slow to drain? It may be slow draining in your shower and toilet. When you see these signs, call Bristol drain unblocking to schedule in a professional engineer to sort it out for you quickly. We work all hours to fit around even the most jam-packed of schedules and this flexibility means we can help when suits you best. Let us work around you today and call us with a time you need us, and we will see you then with a smile and our tool kit!
DIY or Blocked Drain Bristol?
Blocked drains Bristol is here to provide you with a 24 hour drain unblocking service today. We pride ourselves on excellence stemmed from our years of experience working as drainage service providers in Bristol and its individual communities. Unblocking a drain takes careful expertise and an approach ensuring that the blockage doesn't get worse or that the unblocking isn't ineffective which often happens when customers try and do it themselves. Don't cause yourself sweat and stress today, call the professionals in.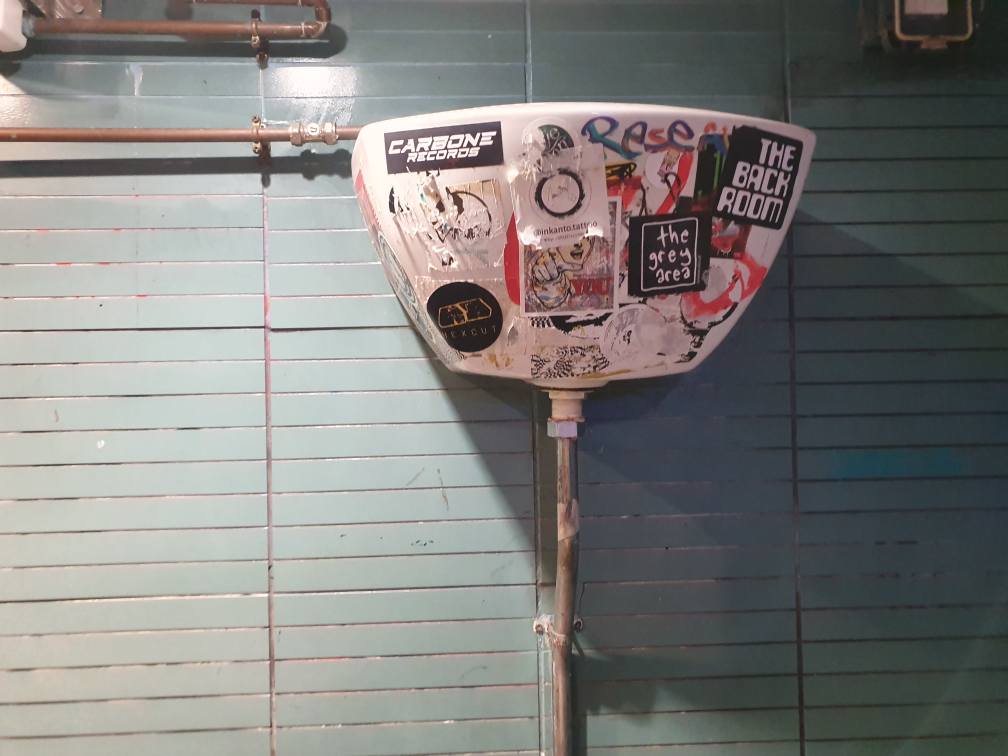 Our pricing reflects how we approach our work as a local service. We want to support the local communities we work in and be accessible in providing high quality drainage services. That's why drain unblocking Bristol offers you a free quote when you call us which is competitive in Bristol.
Call us today to schedule us in. We are available around the clock and on public holidays and weekends, so you can be sure that no blocked drain will ruin your time with your family. 
Blocked toilet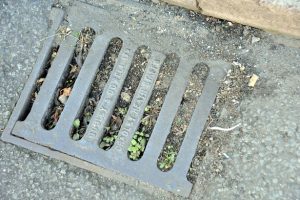 Do you have a blocked drain or toilet in the Bristol area? Is your blocked drain causing a nasty smell? Would you like a drains specialist to come and take a look at your drains, today? Look no further with blocked drain Bristol, we're your number one go to drains people for the Bristol and surrounding areas. 
Blocked Drain Bristol is here for if and when you need us and we certainly won't sell you any services we think you don't need. We're here to provide a comprehensive drains service and toilet unblocking across the whole of the Bristol and surrounding areas with fast response times and all the tools and skills to make any drain blockage or other drainage issue a thing of the past, today!
Why do Drains Block?
Most household drains become blocked due to a build up of fats and oils over time.  This build up, if not cleaned through regularly, will slowly clog the drain until the point that the water can no longer pass.  This will stop the water from flowing through. All Bristol Locations.
The team will attend any blockage be it a blocked drain in Henleaze or overflowing toilets in town. Blockages will need to be removed chemically or physically. This can be done by the householder, however, if you prefer us to deal with the job quickly and effectively, it's good to know that we are only a phone call away! These jobs can often be a bit messy and smelly, but it's good to know that Redland Plumbing, your local Bristol plumber, has vast experience of blockages and leaks.
It' s all in a normal day's work. We're more than happy to do those jobs you don't want to do. Blocked drain Bristol are your one stop shop for all blocked toilets, pipes, sinks and manholes.

How to use Baking Soda to clear your blocked drains
The baking soda remedy is something that many have heard of, however not everyone are aware of the correct procedure to use this old, but functional and often effective way to clear a blocked drains Bristol.
For us there is a right and most effective way to apply the baking soda technique, and there are a couple of more ingredients which will make this method pack the biggest punch possible. So the other things you will need for your blocked drains Bristol situation is plain white vinegar and a kettle as so to be able to provide boiling water.
Remove the water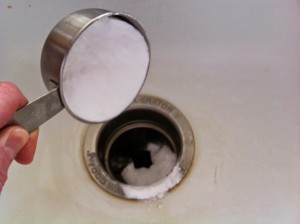 Firstly you need to remove the water in the affected sink and let it dry out.
Pour one cup of baking soda
Secondly you pour one cup of dry baking soda down the blocked drain. Make sure that the powder makes it was as deep as possible down the effected drain.
Pour two cups of boiling water
Thirdly pour about two cups of boiling water, and leave it to work for several minutes.
Add an additional cup of baking soda
Fourthly add an additional cup of baking soda which is to be followed up with one cup of the white vinegar. At this stage there will be sound of sizzling and visible bubbling, so don't panic when you see this, it will not damage your pipes or sink.
Add another two cups of boiling water
Lastly when the bubbles have stopped and the sound is gone, add another two cups of boiling water.
Hopefully this will do the trick for your blocked drains Bristol. However if it doesn't resolve your issue, please feel free to get in touch with us and we'll help advice you on what may be required to solve your drainage issue.
This procedure is also a very powerful method to prevent build up in your pipes and can greatly reduce the risk of a blocked drains Bristol scenario if done on a regular basis. Our suggestion is once per month, or once every second month depending on how much the kitchen and the drain is used.
Blocked Drain Bristol Drain Specialists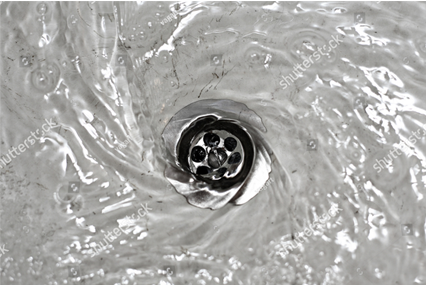 If you have a blocked manhole we can jet it and unblock it.
The amazing drain services we offer and and other things like our availability to perform these services for you and most importantly how much these services are likely to cost you. Call now and see what we can d for you today! Alternatively if you know what's wrong just tell us and we can tell you right away if, when and how much for us perform that service for you. We deal with blocked toilets, blocked sinks, blocked gullies and more.
Clear Drains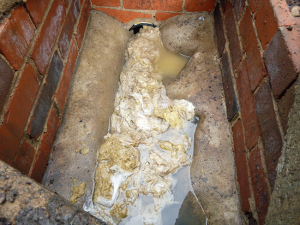 Blocked drain Bristol importantly has all the tools, skills, and knowledge to get you through any drain issue you may have whether big or small far and wide we'll get there fast and make any drains issue you may have a thing of the past, today.
Blocked Drain Bristol is dedicated to unblocking and repairing drains all of the year and we can be with you right away or at a time to suit you, all you have to do is give us a call and speak.
Blocked manholes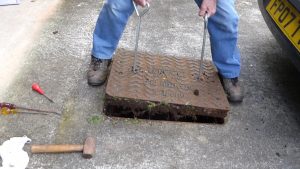 Here at blocked drain Bristol we're dedicated to providing  fast response drain unblocking and fixing services for you at your home or at work when your toilet is clogged with tissues.
You can call us anytime and speak to one of us about the many great services that we offer, what areas we offer those services in, and most importantly the prices we offer on those services. Our goal is to cover the widest possible area and make our service as competitively priced as it can possibly be.
Top Tips From Blocked Drain Bristol
It is imperative that you get blockage sorted quickly, as blocked drains affect how well your plumbing works in your home and provide everyday irritations for you.
Luckily, blocked drains Bristol is on hand to get your drain unblocked fast. We aim to respond to urgent customer calls in under an hour, or 2 max. And then we work hard to get you an unblocked sink will stay unblocked and not need another call out for a while, provided that you the customer follow our top tips for keeping your drains clearer for longer. 
The first tip addresses your shower plughole. Everytime you wash our hair, lots of hair is going down your drain and causing a blockage, especially when it meets toilet roll (to be addressed in our next tip).
Bristol drain unblocking advises you to get a hair catcher to cover your plughole, which prevents hair going down your drain. Another tip is to be aware of how much toilet paper you are using per visit. Excessive toilet roll sheets going down your toilet at a time will cause a blockage pretty quickly, and so try not to be too liberal.
These tips, combined with a visit from our drain engineers when your drain is blocked, will keep your drains clear and functioning as they should. If you do have a blocked drain, call our number to get access to a high quality, professional drain unblocking service.
What Happens When You Have a Clogged Drain?
Many customers don't fully understand how or what a blocked drain is so blocked drain Bristol is here to explain. When your drain functions as it should, all the things that get deposited into it from your pipes and toilet move through freely. This prevents a blockage or build up due to the running water. But when there is a blockage often caused by toilet paper as the worst offender, that water cannot flow through freely.
The thing is, your house will still continue to deposit water and waste into that drain. This waste now has nowhere to go and will cause even more of a blockage. The knock-on effect of this is that because the water and waste has nowhere to go you will experience a back up in your home. No-one wants to experience a backed up toilet or shower. It prevents you using them as you should be able to and this will impact your everyday routine.
Because you plumbing and drains are so closely tied Bristol blocked drain advises its customers to seek our professional drainage services as soon as it happens. We can offer you the most flexibility in finding a time suitable for you. This is because Bristol drain unblocking works 24 hours a day, increasing the chances that there will be a time we can come and sort it out for you. Just choose a time when you call us and we will do the rest.
Plumbing and drains
There are so many more things pressing on our time now. From work to school runs, chores, time with loved ones, events, parties, the books, the movies, and more, there is not much time to deal with a blocked drain. But a blocked drain isn't something that should be left to deal with 'later'. This is because of two reasons: it will either get worse, and it will begin to affect how your plumbing works and you will notice.
Blocked drains Bristol makes it easy for you to fit us into your hectic schedule. Because we work 24 hours a day, we are able to offer the most flexible blocked drain service. This means that we are available before and after work, on a weekend or even on a public holiday. So there really isn't any excuse for getting your blocked drains toilets sinks and manholes sorted today.
Tissue blockage
We've already mentioned the link between your drains and plumbing and these also can give you tell tale signs that you have a blocked drain. You are likely to see this show up in your toilet, which gets very easily blocked by excessive toilet paper. And if you're putting things like nappies, sanitary towels, wipes and paper towels down there too, this will cause blockages frequently and to a greater extent each time. So consider not putting these things down your toilet. As you use a toilet several times a day, it will be super annoying to find it blocked, overflowing or unusable because you have a blocked drain. Don't let it slow you down today, call on the expert Bristol blocked drains.
Expert Drain Unblocking Bristol
Our blocked drain services in Bristol stem from years of experience. It's how we are confident that what we do, we do best. It's simply that we have had years to perfect our approach to unblocking drains and know what works best in several ways. Firstly, to unblock drains quickly – we know customers are busy and need to get back to all the other pressing social commitments and demands on their time. Secondly, to unblock drains effectively – we want our solution to be as long-lasting as possible. The final way is to be as affordable as possible – so that all drains get unblocked in Bristol and don't escalate into a worse problem.
You get all of the above when you use blocked drain Bristol. We are confident in our approach to unblocking drains but don't just rely on our experience to attest to that (although we get many opportunities to practise it on all customers in Bristol). Our friendly plumbers stay up to date with the latest industry approaches and know-how in plumbing, so they can ensure that where our approach is getting out dated we make those changes that give the customer the best service possible.
Blocked drains have a substantial impact on your day to day life and also your plumbing. The two are closely linked – a blockage in one can lead to a blockage in the other. That's why it is best to get the specialists on the case. Blocked drains Bristol can apply our knowledge, professionalism and experience to your blocked drains and pipes today to get you the best long-lasting solution possible. All at a competitive price in Bristol. Make us your local Bristol drain unblocking service and start seeing the drain health that you deserve
Any Time Any Weather
Blocked drain Bristol have seen everyone enjoying the weather, the pubs have been full people are having barbecues and everyone seems a bit happier about everything. While we wouldn't want it to end for this reason, this recent heatwave has undoubtedly made our job that little bit harder and a lot stinkier. So what does that mean for us as a business, are we going to take a coupe of weeks off and wait for the intense heat to pass?
Absolutely not, we'd never charge you more because it was raining, why would we charge you more for something uncontrollable like the weather? Business as usual no matter how warm or cold it is, that's from the response times to the price, blocked drain Bristol will be there ready to tackle your blocked sink, toilet, or drain, any time any weather. Call today and speak to one of our trained advisors about getting yourself a blocked drain Bristol team out to you, today!
A blocked drain home plumbing tip: The Plunger
Don't worry, we're not about to go off on how you can easily repair your central heating and piping! If you ever have a situation of a blocked drain Bristol, we would like to offer some information and advice which can be useful to the average home owner. And seeing that plumbing is something which is part of pretty much every home and living scenario hopefully we can help with your blocked drain Bristol problem.
When a blocked drain reveals itself, many of us reach for the plunger, and for a blocked drain Bristol it's not a bad choice, there are just a couple of more factors to take into account. Firstly is that if you use a plunger in the wrong scenario, your blocked drain Bristol problem might worse rather than better. In which pushing the block down the drain and further compacting it. Secondly, did you know that there are different type plungers for different types of drains?
You don't need to keep an arsenal of plumbing tools in your home, but since the blocked drain Bristol issue is quite a common occurrence, it may be well worth investing in the right plunger for the job. Usually the title of the plunger you choose will also give you information on its purpose, sink, toilet and multipurpose plungers of many different shapes and varieties are available.
For a blocked drain Bristol we would recommend a plunger which is suiting in size and title for the job, and when it comes to the choice of material, we recommend a rubber, or a soft plastic material which has more give and can be used with much greater ease. For a blocked drain Bristol we most commonly would recommend getting a so called ball plunger, which means less force is needed, and great unblocking power can be released, some of these also come with a spring meaning that they are even easier to use. If you have any questions about your plunger purchase, or about your blocked drain Bristol feel free to give us a call.
Blocked Drain Bristol Internal & External
Here at blocked drain Bristol, we don't just unblock big external commercial drains, nor do we just unblock small residential toilets, here at blocked drain Bristol we unblock everything! Big or small, far and wide, we have the tools and experience to rid you of any blockages you may have, wherever you may have them, at work? At Home? It doesn't matter just give us a call and we'll be there fast. Don't leave it too long or you could end up causing yourself even further damage and then even further costs to your drain, and we don't think you should be throwing money down the drain like that!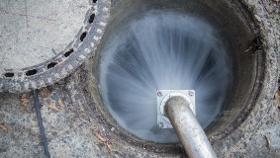 Blocked drain Bristol works tirelessly around the clock to ensure that no on in the Bristol area has to put up with a blocked drain, toilet, sink, or bath, because we do the lot, and we offer competitive prices! You could get a plumber for your external drain at work, but once you pay his call out fee you might find the blockage is too big or stubborn for his equipment. Surely calling a specialist blocked drain Bristol team would cost too much for just my toilet? Not at all, don't stand for call out fees, and don't assume we're expensive just because we're professional, we have different rates for different types of blockages that make us competitive with everyone, even you local plumber.
Call us today and see if we can't send you a team of professional drain experts to unblock your drain today! it might be a lot cheaper than you think!
Bristol drain engineers
Unlike many other drain unblockers, the services provided by your local plumber are available 24 hours a day, 7 days a week, all year round. This means that no matter when the trouble strikes, one of our expert blocked drain Bristol engineers can be at your property within half an hour of your call. All of our drainage engineers are experienced with completing the following work:
Drain, shower, toilet, sink unblocking
CCTV Surveys
Drain and sewer repairs
Routine maintenance
Drain installations
Most of the time people aren't even aware that they have a problem until it's too late. Food and excess fats that go down your kitchen sink are likely to block your kitchen drainage system. Hair that you don't clear out from your bath or shower room are likely to blocked your bathroom drainage system. Dirt and waste materials that you fail to clean off your clothes before placing them in the washing machine are likely to put a strain on your drain and sewer systems. While we understand that the stresses of everyday life can cause us to neglect the health of our drains, it should not be this way and your local blocked drain Bristol team are here to help you stop that attitude.
As drainage problems can strike at any point in time, an efficient remedy needs to be available at any time. By focusing on delivering excellent customer service, our team of professional drainage engineers have perfected delivering efficient service at a reasonable price, no matter what time of day you end up calling one of our friendly drainage engineers. You need not worry anymore when you think it's too late to give us a call, our satisfaction comes from ensuring your property is safe, habitable and your drain and sewer systems are working as they were intended. Therefore, rest assured that our friendly local professional drainage engineers are always happy to take your call and ensure the safety of your property as quickly as possible. As you know, a plumber in Bristol is always happy to provide free advice for proper maintenance of your drain problems no matter the time of day or night!
So if you need round the clock blocked drain Bristol services, you should make your local blocked drain specialists your first point of call. With quick response times and efficient remedies, why would you go anywhere else?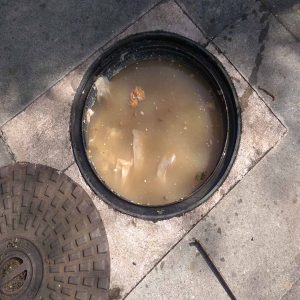 Some everyday house hold tips on keeping free flowing pipes
There are a couple of things which you can take into account in your day to day life, and if placed in route you will be much less likely to meet with a blocked drain Bristol situation. With regular cleaning comes great merit, and with free flowing pipes there will be less frustration and keep unwanted smells away. So if you want to best avoid a blocked drain Bristol, then keep these little things in mind.
Firstly, after each use of your basins give it a quick rinse of water, hot water, especially in the kitchen where you may have used oil to cook, is more effective at keeping the oil running down the drain rather than sticking to the side surfaces and potentially cause issues. For blocked drain Bristol effective prevention can also be found in more old fashioned tips, like for instance using a hand full of baking soda.
With the baking soda being such an efficient cleaning agent, it also helps remove any unwanted odours. For a blocked drain Bristol another tip in prevention is using vinegar. Pour a cup of vinegar down the drain every once in a while, let it sit for a minimum of half an hour, then rinse it with hot water. Vinegar is slightly acidic, and acts as an organic solvent for the organic build up in the pipes that can happen at some times.
These are just a couple of simple and easy to put into routine tips, which will help you keep your pipes as well as your daily usage of the facilities free flowing. For blocked drain Bristol these little actions are simple, take almost no energy and will at a very low cost keep your home running just that little bit smoother.
Where do we cover? We Cover 50 miles around: Everyday Drains, 80 Stokes Croft, Bristol. BS1 3QY Tel: 0117 336 1127