What should I do if my outdoor drain is blocked?
Indoor clogs and drainage issues can seem simple to handle and often a well equipped home. One with plungers, pipe cleaners and sink snakes in the cleaning closet. Many of these issues will be quick and easy fixes. The same simple solutions won't always be enough when it comes to your outdoor drains.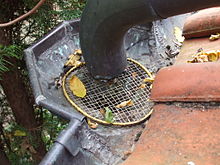 If you are unsure if the outdoor drain is your responsibility, there are many vague situations. Where the clog could be under the jurisdiction of the local council to take care of. To find out if you are responsible, get in touch with your landlord or the relevant authorities.
If you are in a situation where an outdoor drain is blocked, and it is your responsibility and need to have it cleared. Get in touch with a bristol drain unblocking service which handle outdoor jobs. If you have this issue at the present you can get in touch with our professional and trained staff. Who are fully equipped to handle any outdoor clogging situation, at any time. This means if the need for it to be cleared is urgent. Ours is the number to call and our hard working crew is the one to rely on.
Outdoor blockages can be confusing as often it's unclear where the block is located. As you at your end only see the flooding. The best times to have your blocked drain cleared is during dry times and CCTV surveys and other means of finding the location of the block is available with our professional service.
When you find an outdoor drain that is blocked. First find out if it is your responsibility to unblock it. And then get in touch with the plumbing and drain clearance specialist you need immediately. Don't attempt to clear your outdoor drains yourself though by the use of violence as this can cause more damage than good. Our lines are open 24 hours a day.
What should I do if my outdoor drain is blocked?