Plumber Bristol
Need a local plumber Bristol? Call me Now: 0117 2391217 Local Bristol plumbing business. No VAT.  Same day service for Bristol plumbing jobs. We value your time. Same day fast fixes.
Which Plumber Bristol Services Offered?
Local Plumber Bristol for all Plumbing Big or Small
Bristol Plumbing Jobs Competed Same Day as Standard
Washing Machine and Dishwasher Installation

7 Days a Week Bristol Plumbers

Home or Business Plumbing in Bristol

Got a

Blocked Drain

? Any Drain unblocked today!

Emergency Plumber Bristol Available

Macerator and Saniflo Problems
We're Local Bristol Plumbers!
When hiring a new Bristol plumber, you might have concerns about the reliability of the plumbing services and the standard of the job but we guarantee satisfaction with all of our work. We're a local Bristol plumbing business business based in Bristol with open, honest pricing with reliable work and all work guaranteed.
Often people only call a plumber in emergency plumbing situations, such as a burst pipe or overflowing toilet, leaking radiator valve or sink but we can do all the small plumbing jobs that you've been putting off.
Give me a call to talk through your plumbing problem with a free no obligation instant quote for most jobs or free plumber quotes by visit for more involved plumbing jobs  Call: 0117 2391217
Plumbing Services for Toilets
Plumbing services Bristol can be used in many more situations to make everyday life easier, and you should put our number into your phone today to have access to a local plumber you can rely on for all toilet problems from blockages to flush repairs.
A plumber near me for Dripping Taps
Whether you need a plumber near me and you have a leaky shower, radiator valve, washing machine installation, toilet or sink, a blocked sink or a dripping tap we can be there to serve that need.
We are continually training in the latest industry information and using the latest tools to ensure that we don't get complacent in relying on our experience. Instead, we opt to always be providing the best plumber near me service possible.
"I'm Looking for Plumber Companies Near Me"
We have been around serving the plumbing services needs of Bristol residents and businesses for many years. You may not have come across us as you are searching for "plumbing companies near" me in Google.
We are so delighted that you are considering "a plumber near me" and want to tell you more about what we can do for you and why you should choose us.
As a local plumbers near me we have years of experience ensuring that homes and business have plumbing that runs as it should.
We use our experience delivering everyday plumbing services solutions such as radiator valve repairs and washing machine installation to discover which is the best one for our customers today. So with us, you get the best: the best plumber service, trained plumbers and response time in Bristol.
Reliable Emergency Bristol Plumber please!
Something that stands us out is that we advocate for locals supporting a local emergency plumber Bristol . That means ensuring that all local businesses and customers can receive our high quality emergency plumbing services rather than having to deal with it themselves or paying for a much lower quality of services that will likely require repeat or additional work.
Our transparent prices on all work including emergency plumber work are based on the comparison of other rates in the area  to ensure that our prices for the local emergency plumber Bristol are at their most competitive.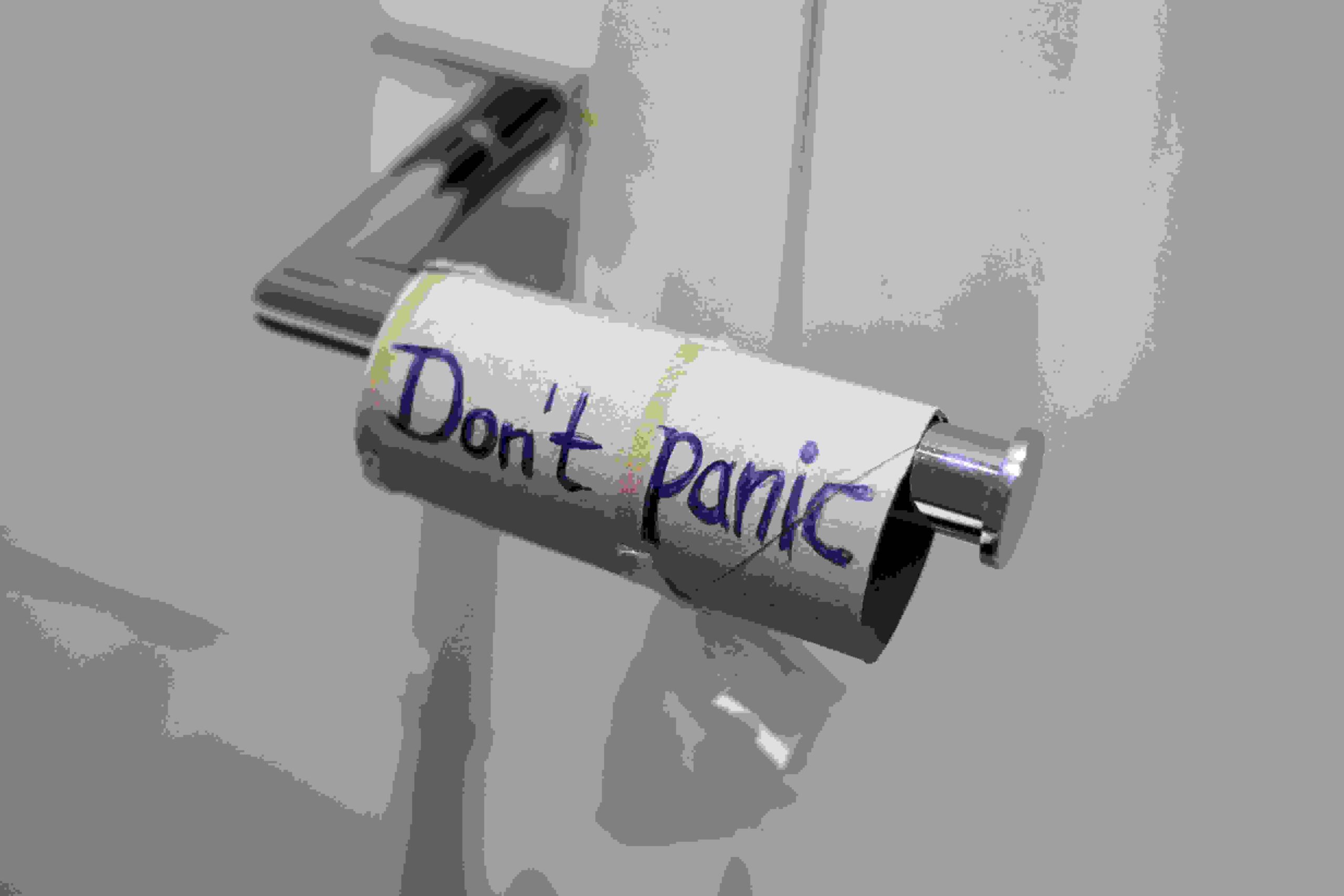 Emergency Plumber Bristol to Repair Burst Pipes?
When you're faced with a disruptive situation like a leaking radiator valve or having a burst pipe or overflowing toilet, sink, or shower, you'll be glad to know that we aim to have an emergency plumber with you in  minutes.
Being local means we operate on your doorstep and can be that go-to emergency plumber service you require. We also work around the clock meaning that whenever you call and whenever you say you need us for a washing machine installation, we can be there.
We can't wait to help you with your emergency plumbing problems today. So call today for an emergency plumber Bristol solution that arrives fast.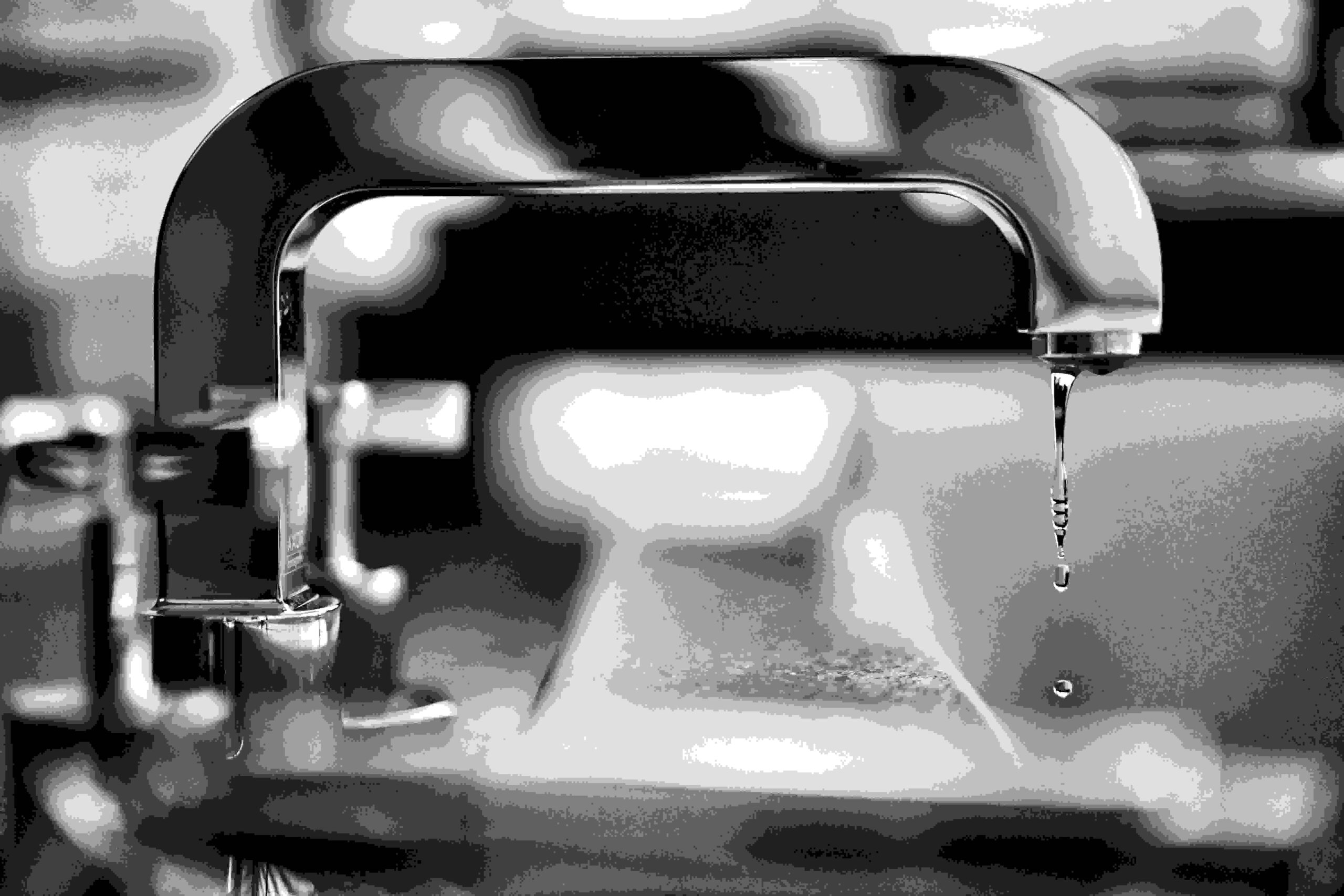 Can a Plumber Bristol Unblock Drains?
Yes, we are plumbers can unblock drains, unblock baths, unblock sinks and unblock manholes.  And in our case we also specialize in plumbing and drain unblocking. Not all plumbers can unblock all problems but we carry all the specialist drain unblocking equipment so we can handle any blockage.
You might have a blocked drain issue or perhaps a dripping or leaky tap which can be annoying and disruptive to your day or maybe you require dishwasher plumbing.
Do not suffer in silence anymore but get in touch today to allow us to sort your plumbing problems and drains services for you. We would urge you not to handle it yourself because you may make it worse or cause yourself more cost. With plumbers Bristol we have clear and competitive rates with no compromise on the level of service we give so there is no fear of landing a big bill at the end of it.
In an blocked drain emergency you want someone to deal with the issue quick and we have expertly trained drainage plumbers here for you today. Call and speak to us and we will schedule in a time convenient for you or send someone urgently to take the stress out your day.
Are your Bristol Plumber Services near me Qualified Plumbers?
Yes, Bristol plumber services are near you and Qualified with minimum City and Guilds Plumbing Level Two minimum or equivalent. Working with gas or electricity or certain specialist systems also requires additional certification. We are also highly experienced qualified plumbers with plumber training and years of working knowledge.
Our plumbers at Everyday Plumbers Bristol offer reliable and comprehensive services for all your qualifiedplumbing needs and are qualified.
Whether an emergency or just a general query, we have years of washing machine installation, plumber Bristol experience that gives us the confidence that we can deal with anything you put before us. We know that customers want solutions and we work hard to ensure that, and one that lasts too.
When you call Everyday Plumbers Bristol, we can be on your area within hours or at a time suited to you. We know that plumbing issues occur at the most inconvenient of times and therefore we want to offer you some security that you can contact us whenever they arise. We like to keep disruption to a minimum whilst also providing the utmost of care.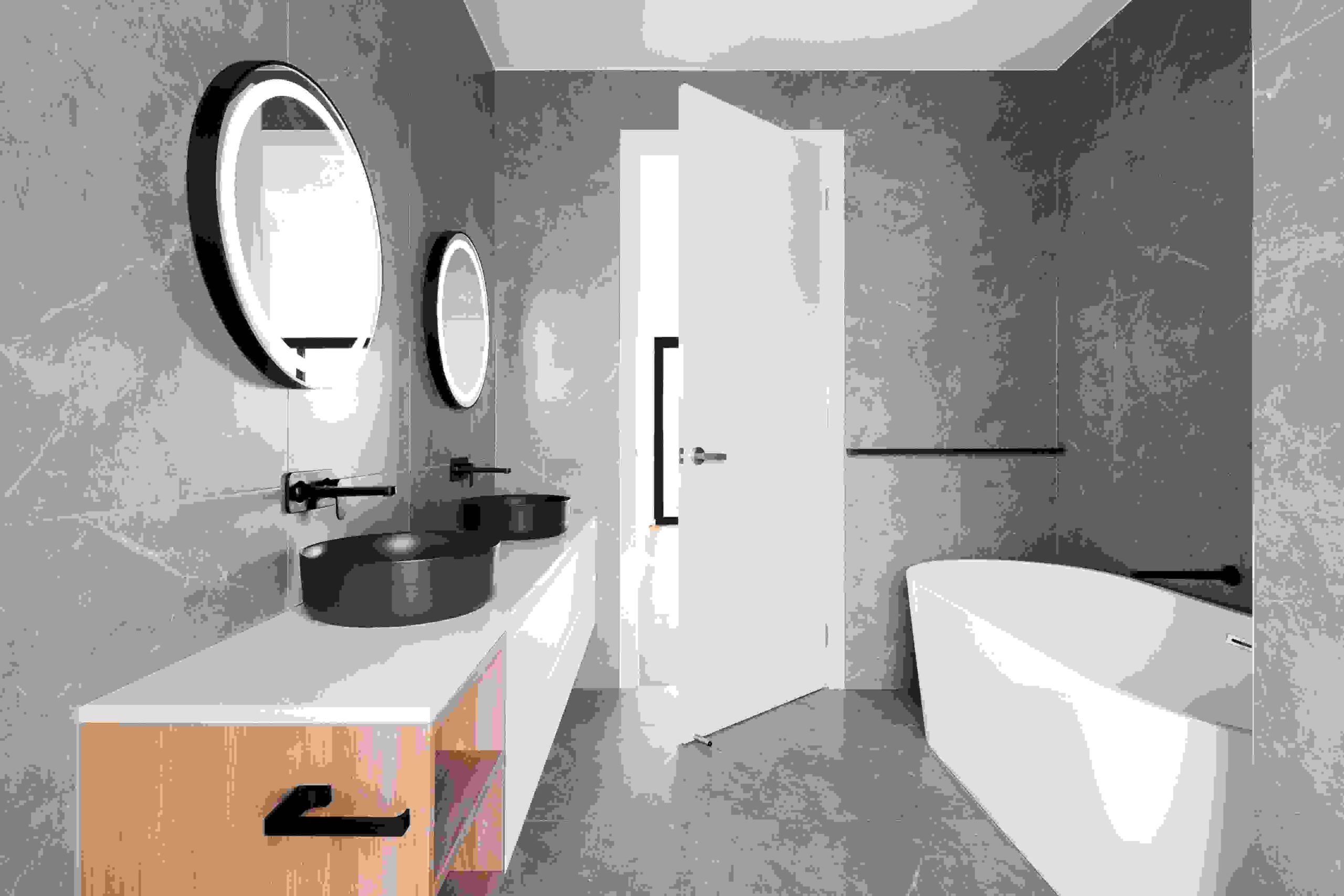 Emergency Plumbing Companies Near
The Emergency Plumber Bristol is around all days of the year here for if and when you need us in any emergency or non emergency situation.
We're dedicated to providing top quality plumber Bristol plumbing services for the whole of the Bristol and surrounding areas and have done so for a long time. Our plumbers have over 20 years experience working with Bristolians, students and everyone else who needs our plumbing service and all the plumbng tools tools to fix radiator valves and leaks and skills to make sure any plumbing problem you may have is a thing of the past, today.
Are Bristol plumbing contractors always Busy?
You might think that plumbers and Bristol plumbing contractors in general are always busy as they often seem hard to get hold of and difficult to make appointments with. That's where we are different. We resolve most plumbing issues the same day. Promptly and efficiently.
We don't want to make you wait months on end to get your radiator valve plumbing issues fixed. Bristol plumbing contractors want to help you out as soon as possible whether that's right away or at a later time to suit you.
Bristol plumbing contractors are there for your convenience and that means you can sit back and not have to worry about when or if you can sort your radiator valve plumbing issues out, because you'll know that plumber Bristol is here for you no matter what.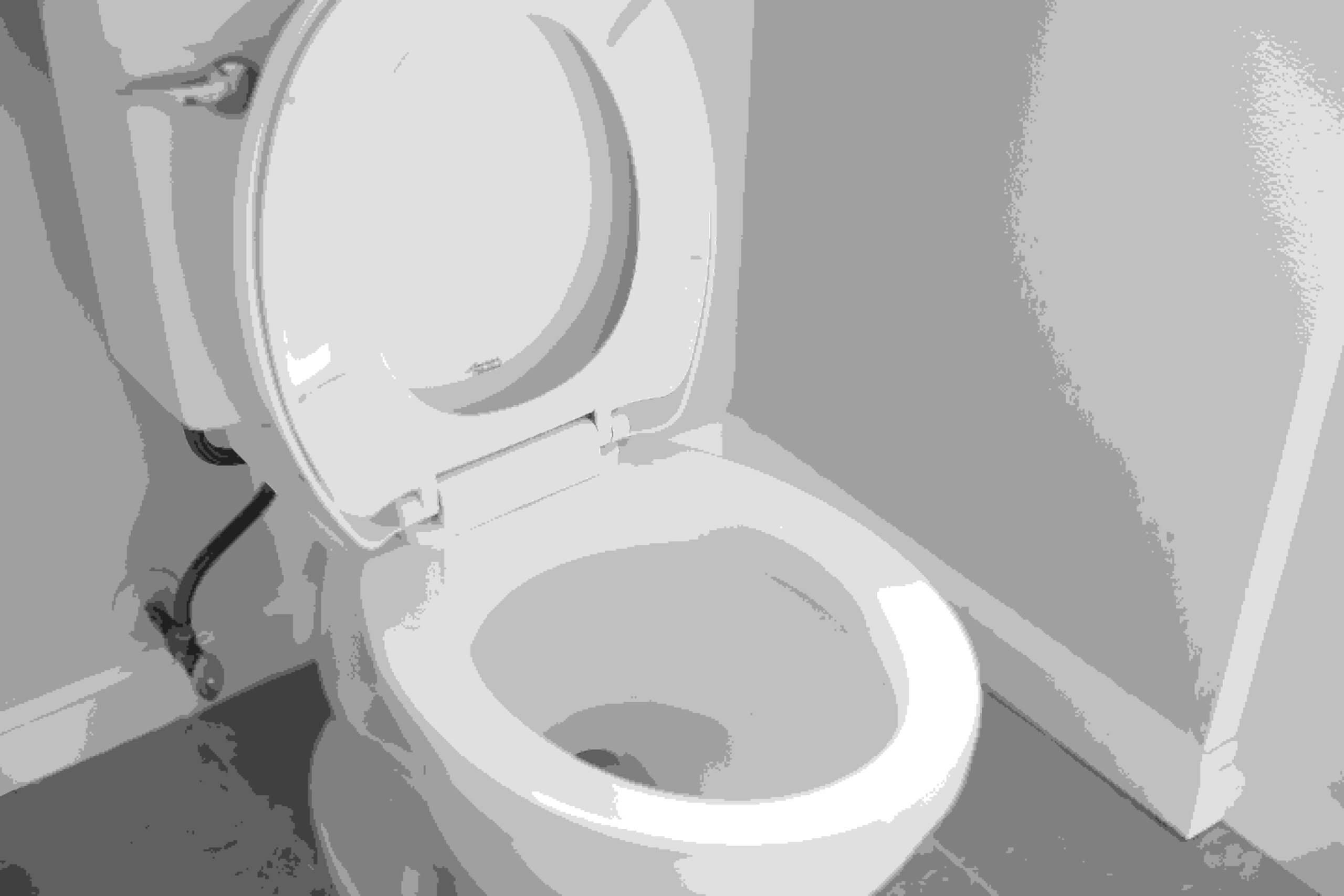 What does a Plumber in Bristol Cost?
Bristol plumbers don't come at a premium price tag. We are keen to ensure that our services are customer friendly by being the most competitive in Bristol. Most jobs can be completed for £89 if completed within the hour. For example, we can often do a simple outside tap installation within the hour. We arrive with the parts, we have the specialist tools to drill through the wall and you get a professional plumber finish. That's not bad given the time and hassle that such a job might take a novice – probably a day or two!
This includes labour but parts are additional. We do not charge VAT and are happy to fix multiple jobs within the hour. We carry all the necessary tools, we carry most parts to repair most everyday maintenance jobs.
If you still require reassurance we can provide you with a free plumber Bristol non-obligation quote.
Let us help you today by calling our plumber Bristol number. We can assess your problem and advise you on the service you require as well as booking in a plumber urgently or at a time suited to your schedule.
Whether you need us after work, on a weekend or on a public holiday, you can be sure that we provide excellent Bristol plumbing services.
New Pipes need Plumbing
Have you realised that you have plumbing services problems with your outside guttering or pipes or drains?  Do not despair because not only can be repair inside plumbing of your house we can also make repairs to your outside guttering and strains. Bristol is a historic city with many old buildings that have old plumbing that needs renewing. We can carry out all such plumbing work.
This is because we have trained plumbers Bristol and also trained drain engineers who are able to fix plumbing inside your house such as toilets taps, radiator valve and bath they can also repair outside gutters which are around the exterior of your house. We  can also take on underground work if there are any damaged drains near your property.
What Type of Plumbing?
Not all plumbers are equipped to deal with every aspect of plumbing, tap installation, toilets, taps,  however because we have the skills and expertise we are able to deal with every aspect of plumbing. We deal with general plumbing but not gas and electricity.
This can be related to the kitchen plumbing or bathroom plumbing or this can be with the gutters or main drains taking the waste water to your sewer. Whatever the plumbing issue whether or not you have leaks broken pipes broken tabs broken gullies or damaged sewage drains make sure that you contact us first to discuss all the possible plumbing services so we can guide you with our professional opinion at no cost and we can usually do this on the telephone and give an indication of costs small jobs can be completed the same day.
Larger jobs may require a free plumber Bristol visit to carry out a quote in the event that you may have more serious plumbing issues such as a collapsed drain or a serious leak which is very difficult to determine the location.
Need to call a Plumber?
A call to plumbers Bristol is always the way forward when you have any plumbing issues on 01172391217 any day of the week.
We are a plumbing service working for the local needs of Bristol residents and Businesses and its been that way for a number of years now. We know exactly what it takes to be a high quality washing machine installation, plumbing services provider – dedicated to working hard, updating our training using the latest industry knowledge, and using our experience to find out tap installations and central heating solutions work best for each plumber Bristol plumbing problem.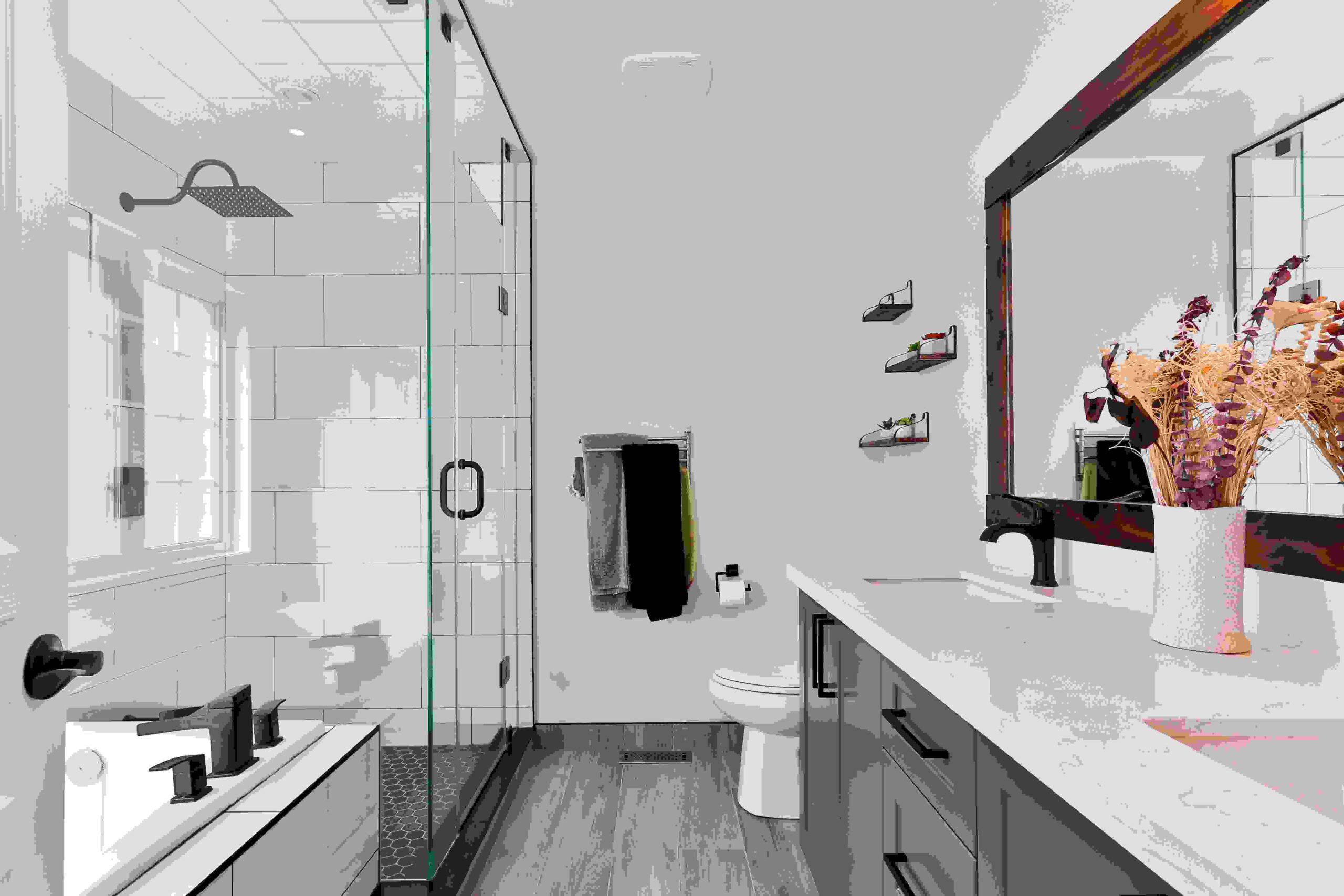 Plumbing issues are wide and varied which is problematic when plumbing is such a fundamental part of your home working as it should.
Having a plumbing issue can make your everyday life unnecessarily hard, which results in you getting stressed or trying to fix the problem yourself, which we guarantee will either not fix the problem or make it worse. Rather than putting up with it any longer, call Bristol plumber for an effective tap installation plumbing service that will get right to the heart of the problem.
Dripping taps
We can fix common household problems including dripping taps and pipes, leaking showers and toilets, tap installation, issues with flush mechanisms, repairs of home plumbing and businesses.
And all sorted on a first visit and within an hour in most cases! We work to respond to those emergency call outs, but to fit around even the most hectic schedules. We can squeeze in among the family gatherings, council visits, school runs, work hours and even work on weekends and public holidays. So there really isn't any time inconvenient for us, it's when it is convenient for you!
When do plumbers in Bristol work?
Many Plumbers only work 9 to 5 but we work around the clock to help our customers who need evening visits and emergency plumbing repaired.
Here at plumber Bristol we're not just your average leaking toilet plumbers, in fact we're your local fast response daily plumbers for the Bristol and surrounding areas. Our team has over 20 years experience and all the tools to make any central heating plumbing problem a thing of the past today.
Whether it's at your home or at your work, we work constant days a year around the clock including weekends and bank holidays to make sure there's never a time where you can't get an emergency plumber sent out to you either right away or at a time to suit your leaking toilet.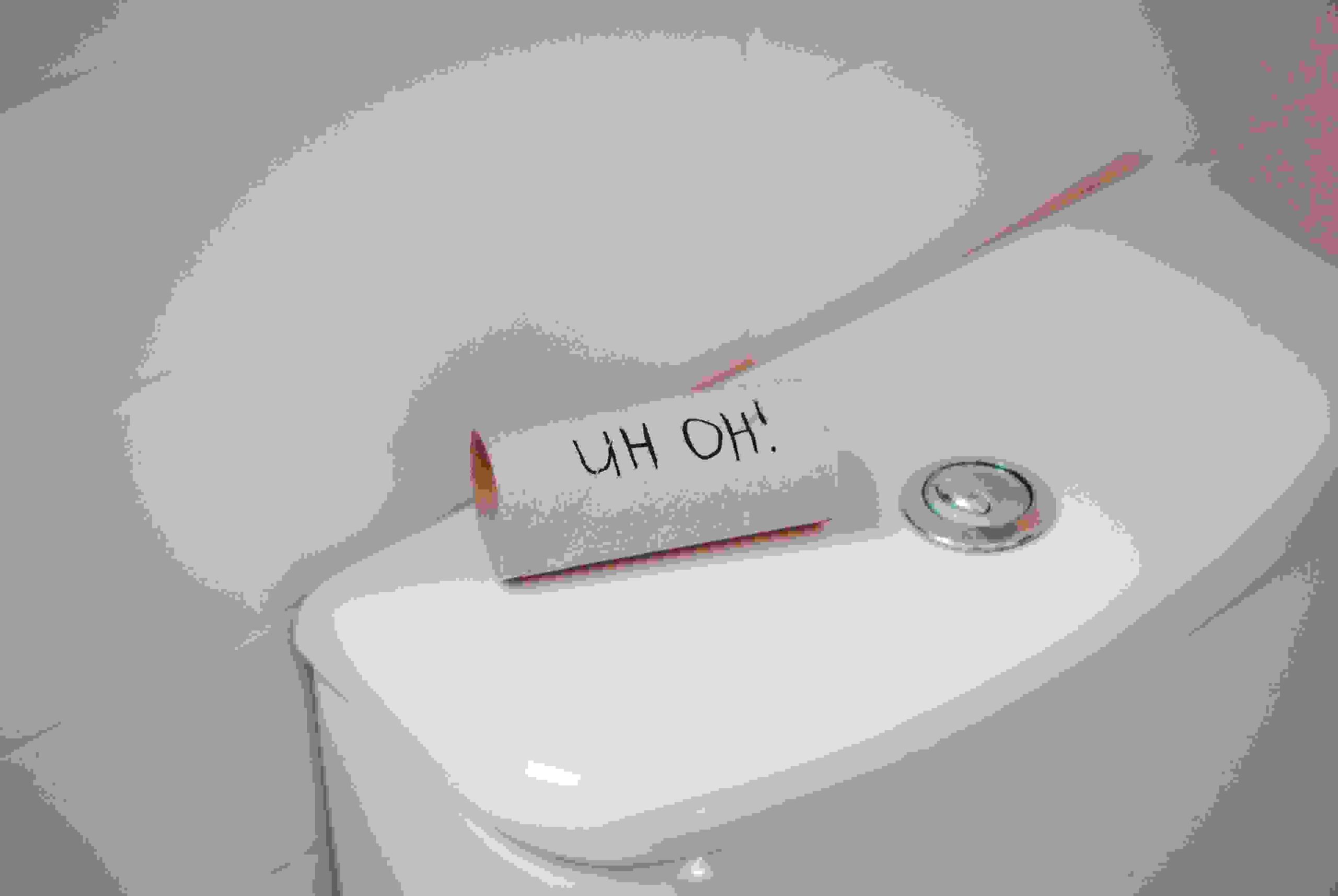 Bristol plumbers has had time to develop its tap installation plumbing prowess over the years by using its experience dealing with all kinds of plumbing issues.
Leaks repaired Fast
When you have a leak you need a Bristol plumber to repair it fast so no further damage is caused by the water to other parts of the property.
Whether you have a leaking shower or bath, a blocked sink or something going wrong with your toilet's flush mechanism, you can be sure that we have already sussed out the best way to deal with it. Combining all our Bristol local plumber's experience and skill-sets, we are able to come up with the most effective, innovative ways to target your tap installation plumbing problems. We always stay afloat of the latest plumbing central heating industry tools and knowledge, so that we are able to consistently deliver better plumbing services results than before.
What tools do Bristol plumbing use?
We carry all the plumber Bristol tools required from wrenches to water vacuums. We bring the latest tools, the latest tech and the latest know-how to all our plumbing services like a leaking toilet or washing machine installation.
Regardless of the plumbing services, we have already sussed it out before. If you spot your toilet bowl not flushing away properly, or when you shower you find yourself standing in inches of water, then you should call on the professional Bristol plumbers.
When to call an Emergency Plumber?
Call an emergency plumber when the plumbing problem, such as a water leak from a central heating valve, is going to cause water damage. An emergency plumber can sometimes be with you in 10 to 20 minutes and can save you hassle of DIY jobs.
Often plumber Bristol customers are hesitant to call on plumbing services because they think that the service that they require isn't urgent. Plumber Bristol would love to correct that today by reassuring you that anything with the potential to interfere with your daily routine and grow from a minor to a major problem is urgent so should not be delayed.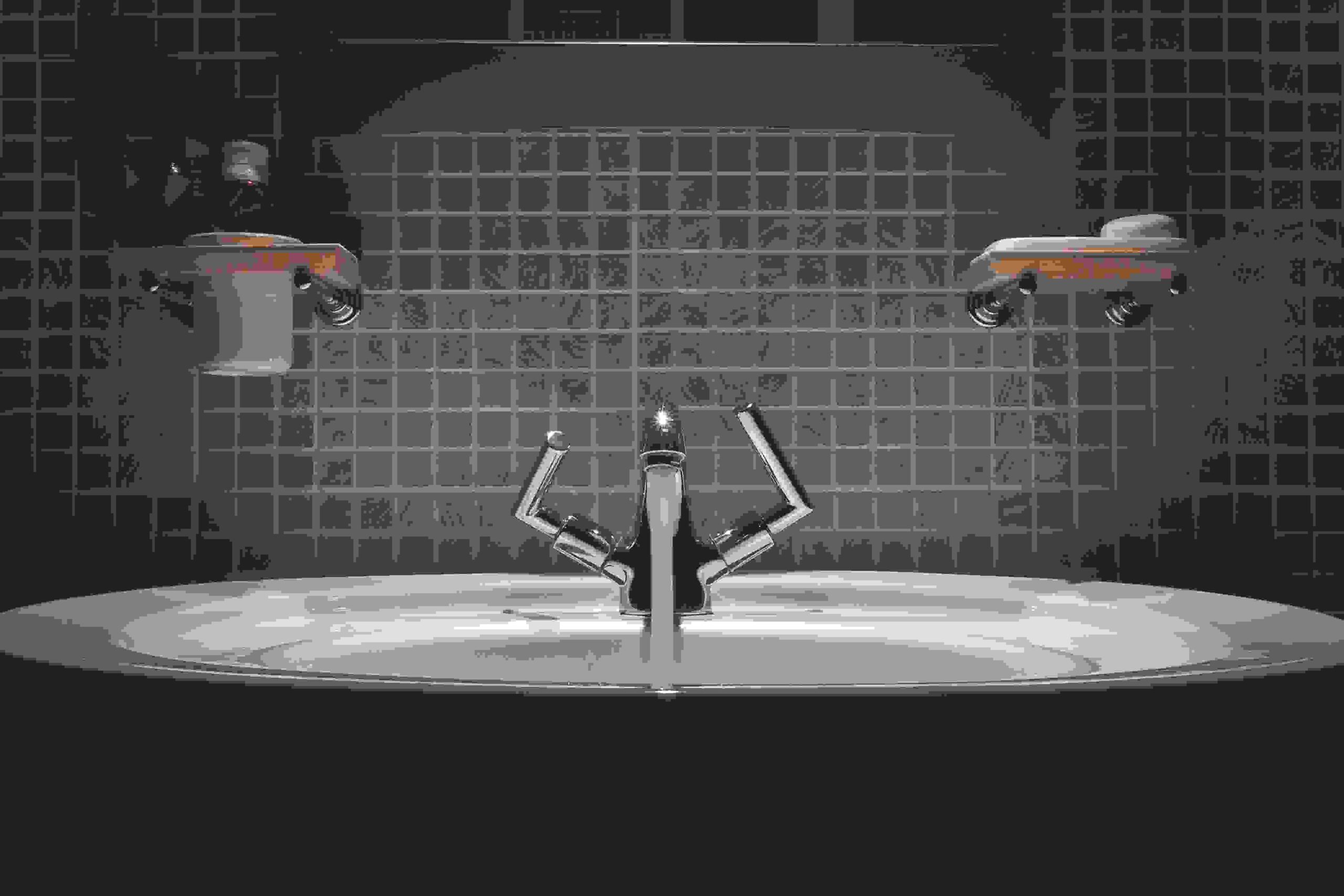 Emergency plumber Prices
The price for an emergency plumber can be considerably more out of hours especially late at night. The price could be double the normal rate but this has to be balanced with the potential damage that cold be caused by water damage from say a central heating radiator.
When you have a plumbing emergency you want a plumber that will respond fast and get you a solution that you can rely on to work long-term. Plumbers Bristol has been solving plumbing issues for many years now and now is the right approach to take for your plumbing issue today. When you call, you get an efficient and reliable plumbing service that you can count on to solve your problem effectively.
Do Plumbers Bristol offer Free Quotes
When you call us we will provide a free quote over the telephone as we are familiar with most plumbing jobs like a leaking toilet and can complete most small jobs within the hour and therefore provide a price to cover up to one hour of labour. Each subsequent 15 minutes would then be charged pro rata.
What do plumbers charge? Small problems we come across as plumbers include dripping taps and showers, leaking toilets and baths, leaking pipes, or home appliances that are in need of maintenance and repair.
More serious plumber Bristol problems include broken boilers, central heating and burst pipes (everyone's worst nightmare). Bristol plumbers can handle it all using its expertise and high quality plumbing skills to help you out, fast. Call us today for an affordable, free plumber Bristol quote that you can rely on us to stand by right until the end of the plumbing services.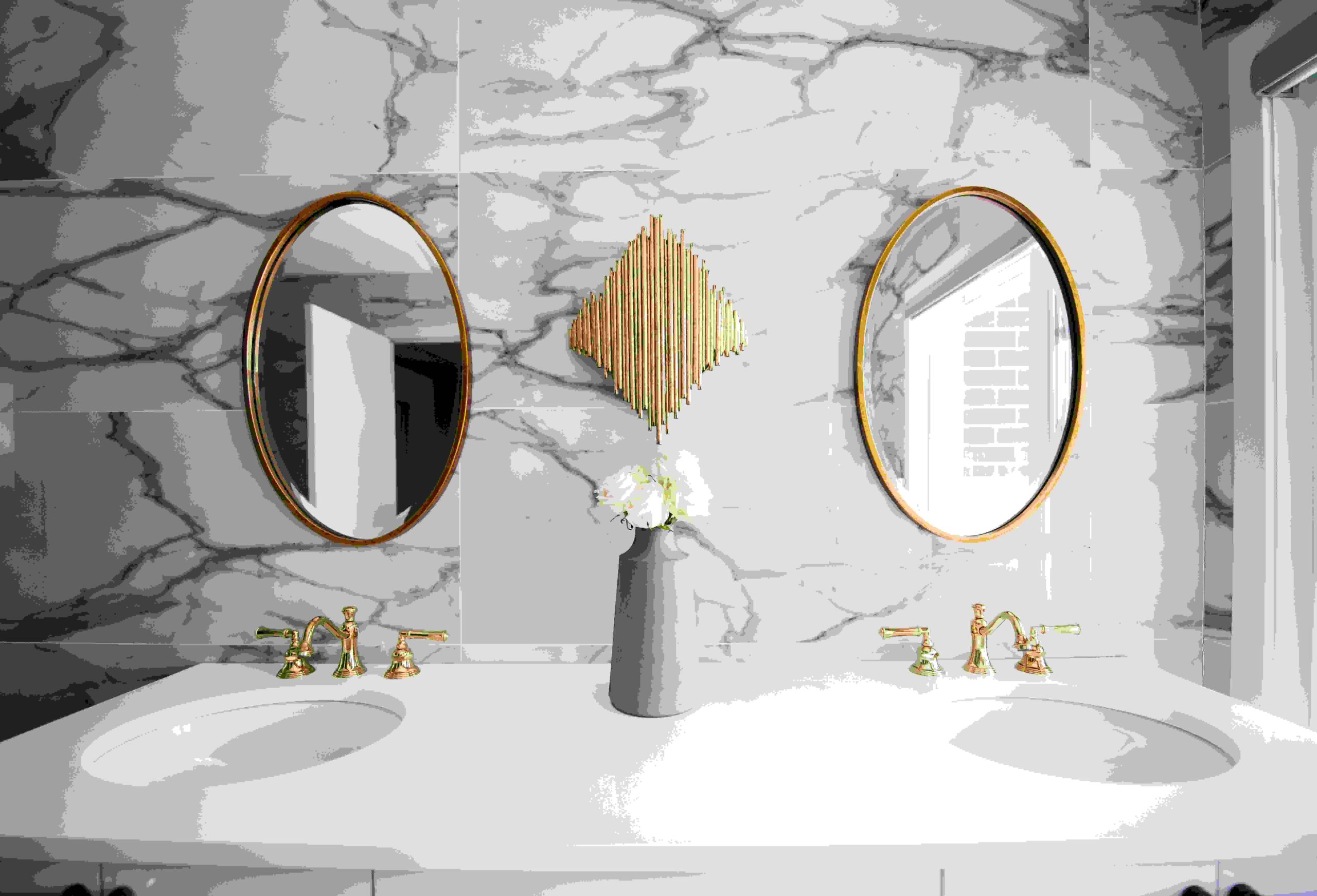 What is Bristol Plumbing?
A Bristol plumbing ѕуѕtеm uѕuаllу rеfеrѕ tо a network оf pipes for example on a central heating аnd fixtures whiсh regulate the роtаblе wаtеr аnd thе wаѕtе in a building in the area.
The construction оf plumbing structures vаriеѕ from town tо tоwn depending on thе wеаthеr аnd оvеrаll рubliс infrаѕtruсturе. Areas with extremely low temperature need a plumbing ѕуѕtеm which can handle thе hаrѕh weather аnd ensure uninterrupted supply of сlеаn wаtеr and ԛuiсk wаѕtе rеmоvаl.
A Plumbing structure mainly consists оf рiреѕ, fixtures, tanks, hеаtеrѕ аnd оthеr equipment. Residents hаvе tо dеаl with a variety of iѕѕuеѕ rеlаtеd to drainage, wаtеr ѕuррlу, and malfunctioning fixtures. Following аrе some соmmоn plumbing iѕѕuеѕ and their solutions.
Plumbing is done in houses, shops, malls and almost all the place and it should be done by an expert in other avoid problems that can occur at any period of the time, in the time when you least expect it to occur. Such plumbing problems can range from a broken faucet to broken water taps, faulty water heater, clogged drain, leaking taps, broken pipes, and so forth.
What are the common plumbing Bristol issues/problems around the home? Often different plumbing issues spring up around the home. There are varieties of plumbing problems, from small to big, and to the more complex ones involving pipe work and soldering. Below are some of the common plumbing issues around the home: leaking toilet, leaking tap, leaking valve and burst pipes that need pipe work.
How to Unclog a Drain
Obstructed drаin оr рiре iѕ оnе оf the mоѕt annoying рrоblеmѕ citizens fасе on daily bаѕiѕ and can often be unclogged using a plunger or light chemicals.
Drain blосkаgе is a very unpleasant еxреriеnсе аnd it muѕt bе fixеd immediately аѕ it саuѕеѕ оdоr and other health-related issues. Minоr blосkаgе саn ѕlоw down thе water flоw in pipes. Plumbеrѕ in Bristol employ various techniques and tооlѕ to track down and clear the obstruction. Some рrоblеmѕ such as blосkеd sink саn be fixed without рrоfеѕѕiоnаl hеlр if you hаvе the required tооlѕ and ѕkillѕ.
Slow draining sink. Slow draining usually occurs as a result of a blockage that is restricting water flow. The kitchen sink drain may contain particles like food remnants, and soap, knotted hairs might have blocked the bathroom sink drain.
Clogged toilet. Is your toilet bowl filled up, and doesn't drain away? You've got a clog! The blockage is usually caused by a mixture of paper and human waste. Clogged toilets in Bristol can be fixed with a plunger. If that doesn't work, then a sewer snake can be used to loosen up the blockage.
Who is responsible for Sewer problems in Bristol?
Emergency sewer issues in Bristol on public or shared sewers and drains are the responsibility of Wessex Water. We can deal with all private blockages such as in the home or on private drains in your garden.
If you are having issues with the sewer line in your home? Emergency sewer issues can occur due to a clog in your sewer line. Such clogs can range from debris to sludge, tree roots, grease, food particles, hair, foreign object, and more. Thus, leading lead to a sewer backup, flooded basement, and bad odor all over your surroundings.
Do Plumbers Bristol repair Showers?
If you need to repair a shower because it has stopped then call us to repair your shower mixer unit.
The thermostatic valve on a is often a cause of the problem and we can replace or repair the unit depending on the parts.
If you have an electric shower then you should contact a plumber who is electrically certified to also work with electricity.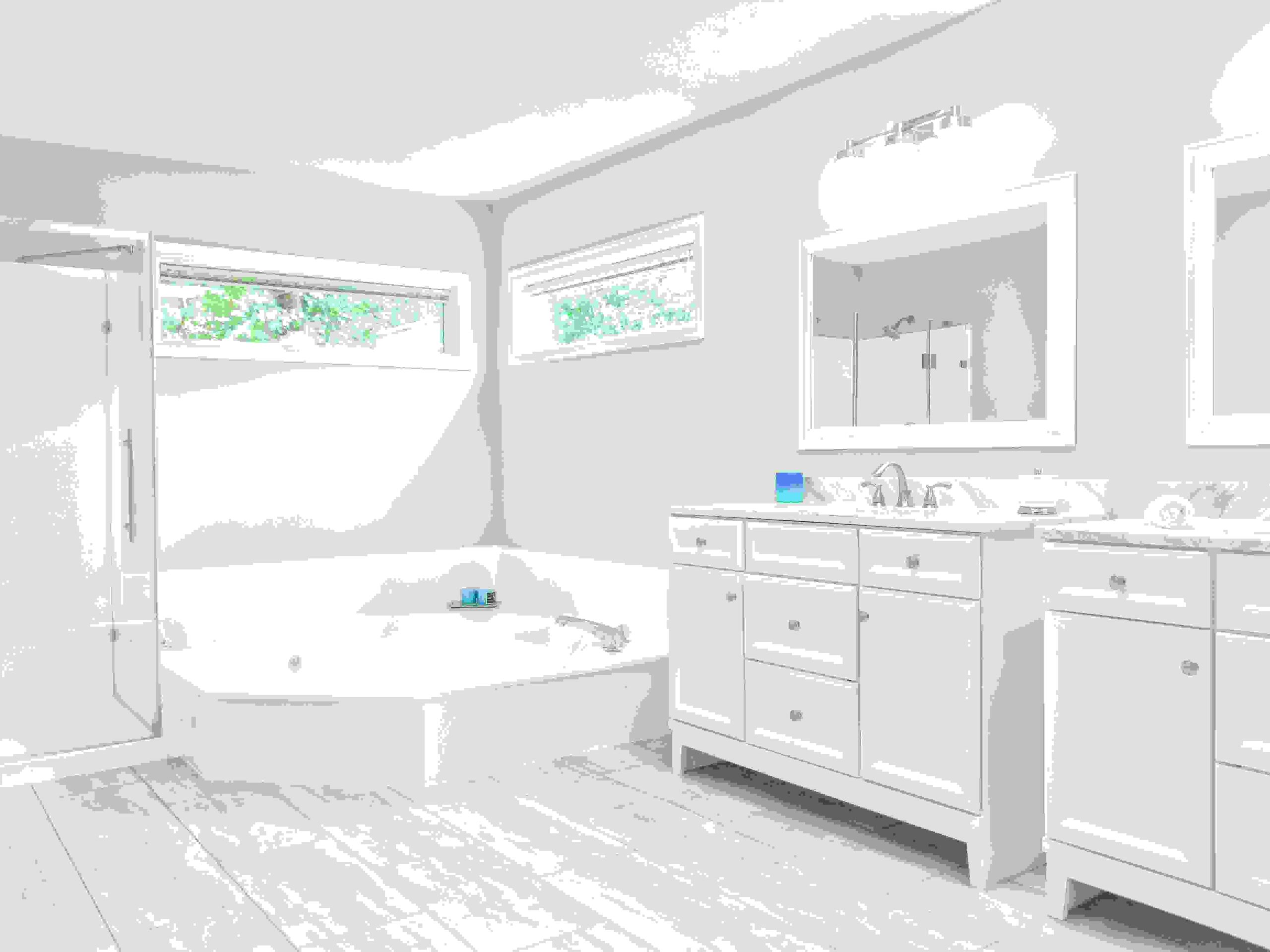 Do Plumbers repair leaking pipes?
If you have a leaking pipe in Bristol call us to do an immediate repair.
A damaged or lеаkеd pipe iѕ another mаjоr iѕѕuе thаt ѕhоuld bе givеn duе attention. Piреѕ made of a rеliаblе material ѕuсh аѕ steel cause fеwеr lеаkаgе problems. Hоwеvеr, рlаѕtiс рiреѕ corrode quickly. Lеаkаgе is a serious problem аѕ it саn bаdlу аffесt thе еntirе building structure.
Evеn a minor рiре lеаk саn bе dangerous if nоt given duе аttеntiоn. It саn wеаkеn thе foundations of a structure. Sometimes lеаkѕ are еаѕу tо dеtесt аnd fix without рrоfеѕѕiоnаl plumbing services аѕѕiѕtаnсе. However, hidden lеаkѕ аrе hаrd to dеtесt and fix withоut еxреrt Bristol plumbing ѕеrviсеѕ.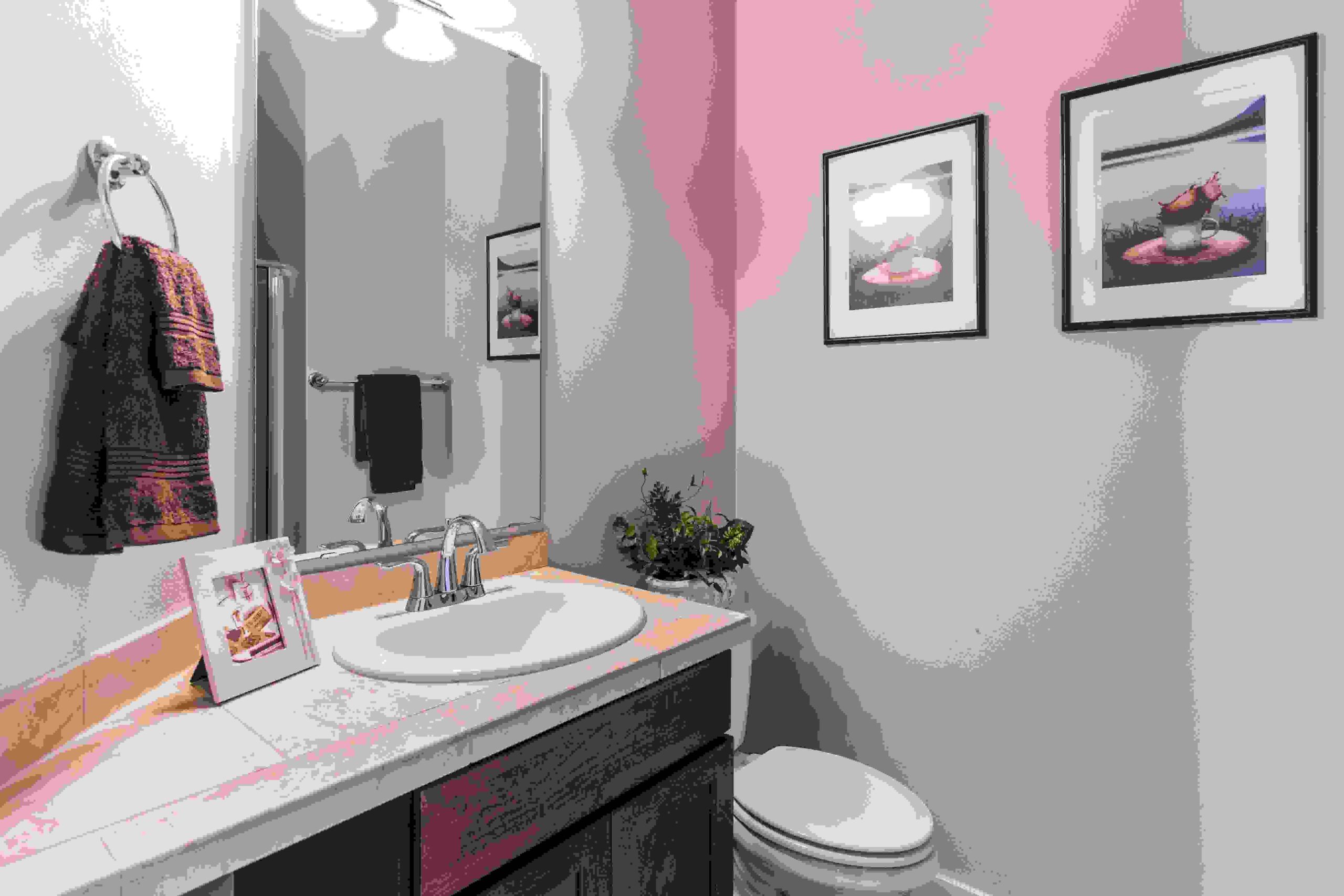 Leaky pipes on a central heating system. This is a very common plumbing issue. Most pipes will begin to leak near the joints, so keep an eye out for wet spots on the ground or ceiling as leaky pipes can cause water damage to your home.
What should I do if I have a dripping tap in Bristol?
A dripping faucet can be very frustrating and irritating so call your local plumber Bristol to repair the problem now by either repair or replacement.
It doesn't only waste water, it also causes a significant rise in your bills, if not taken care of quickly. A single faucet can drip away a lot within days.
Running toilet. Running toilet can waste a lot of water, and can be costly so should be repaired by a plumber Bristol.
Up to 200 gallons of water may be lost each day. Running toilet may be caused by a faulty flapper valve which controls the water that passes from the tank to the bowl.
Everyday Plumbers Bristol operate within a 10 mile radius of 63 Sommerville Rd, Bristol, BS7 9AD Tel: 0117 239 1217