The right time for pipe maintenance, call your plumber for expert help
The night air is becoming crisper and it will not be long before it will have some bite to it. So remember your hat and make sure you return to a cosy home. One which can be efficiently heated so that when you sit down to relax after a long day out, it's a matter of minutes before you can enjoy the benefits of a warm home.
Making sure all your pipes are in working order and that any repairs that are needed are done before this cold period is something that the plumber recommends with all their hearts. In the middle of winter few things can be as devastating as broken heating system. We can help you make sure your boiler is in top condition as well, and of course if you are looking to install a new and more efficient model, a wide range is available with us as well.
Book in for a pipe and boiler check with your trained and understanding plumber, we are available when it suits you, and work is always done in a professional and efficient manner. We never waste anyone's time and with competitive rates and clear prices you will struggle in finding a better and more reliable plumbing service in the area. We are experts in the field, love our work and care for our customers deeply, and there is never any reasons for you to hesitate in calling us, we are available 24 hour, all year round for your emergency needs.
Flow solutions for your home and workplace with your plumber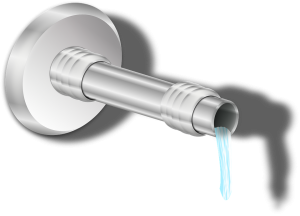 It may be to keep a good workflow, it may be to assist you in the running of your rich and full life, or it may be, as it is for us, a factor of perfectionism. Ensuring that you have free flow is important to remove frustrations and waste of energy which can be caused by blockages. Your Bristol plumber service understands well the need to keep things running smoothly, and understands, perhaps even better, the issue that a severely clogged up drain can cause you. So get in touch with an understanding plumber service if you are in a current crisis. Businesses may stop running, your life may turn upside down when you cannot complete your regular work or day routines. The team is always here to assist you back into a balance of things where your mind and focus can be freed up from worries about your plumbing issue, and go back to the things which you prioritise in your life. With great understanding the plumber service here will come to you aid when you need it, we keep open at all times, so that you always have someone to call should the need arise. With years of training in our history and with a keen interest in both plumbing and customer service you can rely on us to pay the greatest attention to detail in every job we do. Our passion is your plumbing, and if you would like to find out more about anything from bathroom installations, pipe maintenance, heating and more, don't feel any hesitation towards picking up that phone and giving us a call now.
Drain clearance, pipe repairs and emergency assistance from skilled pipe experts at the press of a button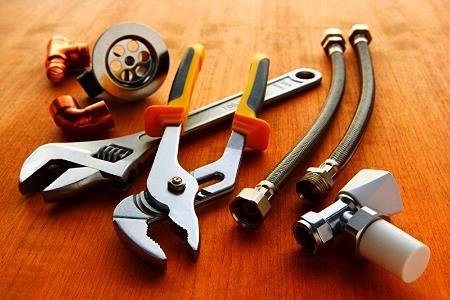 Availability is one of the core factors that we build our service on.
Other core practices involve high quality parts, quick installation work and of course great customer service to build long lasting customer relationships. Call us with the need you are currently presented with and rest assured that all your pipe and drainage issues will be resolved quickly and to the highest standards with an experienced and caring group of workers.
You can of course call upon the crew also to ask questions and get the recommendations and quotes that you need now, or you can call at any time if you are stuck in a difficult situation that demands help immediately. With the strongest dedication to your Bristol issue, we will always prioritise what is best for you. That also means that when calling us you are guaranteed competitive prices on the high quality products we supply. There is a reason why customers stay with us after they've experienced our service.
Highly trained, excellently equipped and knowledgeable to the ways of emergency solutions for burst pipe and flooding situations, as well as quick drain clearance when needed. Understanding of your need of cost efficiency and affordability for your heating, bathrooms and other plumbing needs. There are only good reasons to pick a plumber as dedicated to you as this one. Find quick solution you need now, or call for more information about how we can assist you with with repairs, replacements, new installations, modifications, upgrades and more. The always available plumber look forward to your call to be able to provide you with the services, products or quotes that you are currently on the lookout for. The friendly workers are here and ready 24/7 for your convenience.
Plumber with love for pipes, for your home and for you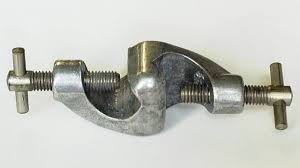 Those who have found what they would like to do in their life many call lucky. The crew here agrees, and feel that we have been very fortunate to have found our vocational field, what we could call our calling, Mechanical, practical, technical and fun, the highly skilled, interested and trained staff can help you with what you need. An issue with the boiler or the radiators, a blockage situation which just won't clear up, or a bathroom renewal that has been long in planning which now needs to be put in practice.
Expert help is available for all your plumbing and drainage needs, the only little thing that you need, is the number above. Plumber doesn't mean that you need to share our passion for pipes but can only reap the benefits of the fanaticism about it that lives here. If you want a job perfectly done by a crew that doesn't leave any mess and which works fast with precision. Then the service here is the one for you. Not only is all work guaranteed, but prices are kept down for you though diligent ongoing investigations of the industry market. In other words, you can come to us to share your interests for pipes and plumbing and to get expert help with the work that you need, or if you simply just want to book in for any of the many and varied services that we provide. Call now for a highly skilled and caring Bristol technician, one that can help you take the first step towards the plumbing solution you need today.
Drains, pipes and plumbing at peak performance
Who would want anything but their best, most convenient and most suitable solution for their home or their commercial plumbing and drainage situation? Perhaps a question of the rhetorical kind, but nevertheless, one that brings forward the recommended plumber in its best light. The trained individuals, part of our hard working crew are at your disposal any hour of the day. Emergency drain clearance, heavy leak issues and burst pipes are just a few of the issues you can get instant assistance with if you get in touch. And as mentioned, getting in touch is something you can do at any hour and always expect rapid service of the highest standard and expertise. We are prepared for your emergency and have the tools to deal with any scale emergency that you might be faced with. For a plumber who is ready to make your urgent need their priority, or to get booked in for the repairs, and installations you need for your home or business bathrooms or heating now, use the number provided.
All the advice and help you need with pipe and plumbing questions is here and waiting. So bring us your radiator questions, repair needs or renewal project plans and let the Bristol experts assist you on all points along the way. Guaranteed work from the well reputed local workers, and with plenty of case studies to show our capabilities, your call is always welcomed by the wonderful individuals at a plumber that cares for you enough to ensure both high quality, great service and affordable prices all hours of the day.
Your plumber promoting good kitchen sink conduct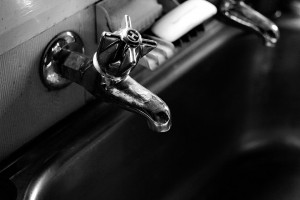 Have you ever heard a drain characterised with a personality, or is perhaps your kitchen drain one which you would call sluggish, slow, fragile or other such worlds? With just a little attention to your habits around the kitchen sink you might change the description from clogged to a free flowing breeze.
Your plumbers are experts at drains and with a large number of stubborn kitchen drains fixed in the past, you can rely on our advice in keeping the ideal flow at all times. Like so many other things, it's the little things which matter. Oil and cooking fat for example adds to the interior stickiness of the pipes, and if you, like us love a good fry up, add the habit of always pouring boiling water down your drain after disposing of your used cooking fat. If the coagulation is sufficient enough to make lumps, if possible dispose of this though your household garbage rather than through the drains.
However, a healthy helping of boiling water following any fatty content going down the kitchen sink, will no doubt work miracles for your pipes. Something so small and simple make a major difference to the daily running of your life and your kitchen, and by adhering to this little tip you will notice great difference within a few days of starting up. If you need more great tips on how to keep your kitchen drain in check, feel free to read further articles on the page. If you have questions, never hesitate to get in touch and if you are looking for a quote expect a quick, clear and competitive one upon your contacting the reputable plumber.
How can you look after your pipes?