How can a plumber help me?
If you are in an industry which relies on drains or plumbing in any other way. Having a the number for a fast, reliable and trusted plumber service at hand is a great relief. Not only will any issues that crop up as an emergency have a quick and reliable contact number to reach for. But there will also be the opportunity to make use of the many and great services provided by skilled Bristol engineers.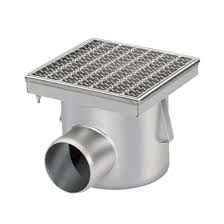 There are many businesses today which struggle with flow inside business hours. The little things which can cause a clog in the cash flow can be resolved by a skilled Bristol engineer through modifications of your drains or pipes. The little niggles which leave your workers or your customers waiting can cause frustration and loss of business. By employing an experienced Bristol engineer, who has seen many heavy load situations to survey your pipes and plumbing can have many benefits.
One is of course that places where your flow can be made more efficient can be identified. And with highly competitive prices, modifications which will help your efficiency in the day to day can be made. Installation by a Bristol professional of additions in your systems, can make a huge difference in the end, and something which cost little to have resolved can help remove both frustrations and add to your revenue. If there are small issues in your plumbing system, which you deal with on a daily basis. Why not contact a skilled Bristol specialist to inspect, and help you bring your business to the high efficiency levels that you seek. We can help with advice, installation and of course we are here in case of emergency situations and emergency plumber is available 24 hours a day.
Heating maintenance and installation on short notice with your plumber experts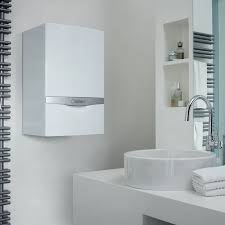 Reliability is one of the most important factors of a plumbing service, especially important for anyone who runs a business which relies on great flow to keep the business running through the day and night. For example if you are running a workshop, a restaurant, or anything that requires cleaning, your hot water supply and your drainage features will have a large implication on how efficiently your business can run.
This is why your understanding Bristol service makes it both a point and a priority to always be there, always ready, and always prioritise your emergency needs as a business in a blockage situation or hot water issue. With your plumber number close at hand your revenue stopping issue can be resolved quickly and in a timely manner, to perfection and with precision with a highly competitively priced experts. If you would like to know more about how we work and why, feel free to get in touch at any time and ask the friendly guys and girls about it, likewise if you are in need of any service, daily or emergency, never hesitate to call, your plumber will make haste to the problem site and start the resolving of your issue on an immediate basis.
Regular maintenance work is available to book in for at great prices, and by making a small regular investment you will allow yourself great convenience and easy free flow running of your business without having to worry about drain issues or heating problems. Your plumber is at your service at any and all times, all days of the year, and our customer relationships are most commonly on a very long term basis. Call now and find out how we can work together in the future, for your business and for you.
Plumbing to keep you cosy and comfortable no matter what
In coming to your plumber with your home heating inquiries you will be sure to keep cosy this winter. The services available with the trained, dynamic and intuitive group span wide, and anything you could imagine for your home heating can be provided to excellent standards. From boiler maintenance and repairs to heating system upgrades and underfloor heating. All can be up and running before the worst of the winter hits us. Get in touch today to discuss what you need and expect only the best service. For us, it's important that you are happy, that you feel understood, and that your preferences and requirements are filled to the highest and most professional standards.
Behind each home plumbing inquiry your plumber service knows that there is an individual, a home, a family and much more, meaning that we care deeply for both the work that we do, and for your privacy. We are aware that any home renewal and heating project involves work in your private home, which is a point we respect and treat in the best way we never leaving a mess and always performing work in the most non-intrusive way possible. Call the great and flexible plumber today to find out more about how we can help you keep the right temperature this Christmas.
Heat your conservatory efficiently with an experienced plumber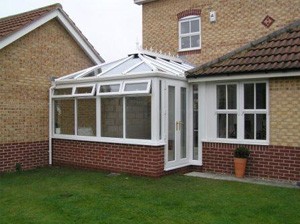 One of the most enjoyed areas of the home is no doubt the conservatory, and if you have one you know exactly what we are speaking about. Gazing at the starry night sky a cold and clear evening is an almost indescribable pleasure, if it wasn't for the fact that it get's so cold out there in the winter, your plumber would in addition to recommending a hot water bottle spark your mind to the idea of an efficient and affordable underfloor heating system, or perhaps a mounted air flow heater designed for half indoor, half outdoor spaces.
Get in touch with your plumber today to find out more about the different ways in which you can keep your conservatory at the perfect temperature, at all times, no matter what the season is. Should you need anything else, please don't hesitate to get in touch with the dedicated plumber, it brings us much happiness to be able to provide great home comforts and assist people in plumbing need. Call us at any time for emergencies, and get in touch at any time you like for daily needs and quotation requests.
Get the job done right with an experienced plumber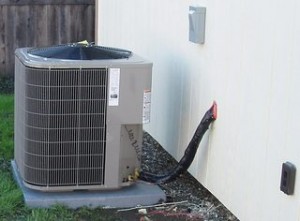 If you are looking into the region of home improvement, the specialists here understands that it can be a daunting experience, there are so many factors involved.
A large sea of products which differ in price but is hard to tell apart and with sales pitches and deals coming at you from all fronts your plumber service can offer you some comfort by letting you know about our complete service. Our guys are experts in the field of plumbing and home improvement and always happily keep an eye out on the industry market for you.
This means that you don't have to deal with the head ache which is research, instead you can come to a professional, trained and friendly plumber who can help you find exactly what is right for you. Should there be any other regular plumbing need at your home or workplace you can also rely on the wonderful workers here. Don't stress over your new home improvement or over you current drainage need, instead get in touch with an understanding and clear speaking plumber service who always keeps your best interest at heart. Use the phone number above to reach us now and have the possibility to ask a specialist all your questions, be it with regards to your pipes, your plumbing, your boiler, underfloor heating, your radiators, your drain issues or anything else in the way of plumbing you can think of.
What can you tell me about heating my property?