Everyday Plumber Bristol
Leaks, fittings, taps, kitchens, sinks, bathrooms, toilets
All plumbing work guaranteed
All Residential and Commercial Plumbing

Burst and leaking Pipes
Got a Blocked Drain?
Free quotes for larger jobs (please specify when calling)

EMERGENCY PLUMBING OUT OF HOURS

Most reasonable rates
Reliable Plumber Bristol
Handy, Local, Plumber Bristol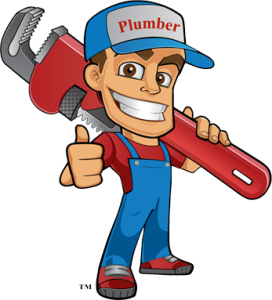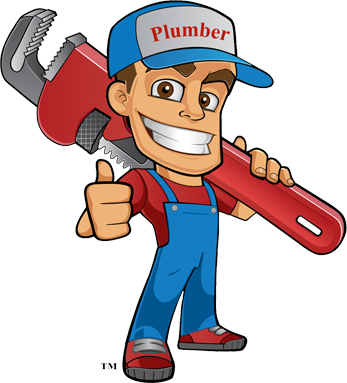 Plumber Bristol is your number one for handy, local, experienced plumbers and plumbing services straight to your home or work place whether right away or whether at a time to suit you. Plumber Bristol works around the clock 24/7 365 days of the year to ensure that there's never a time where anyone in the Bristol and surrounding areas can't get plumbing services they nee whenever it is they might need them. And what's ore for those services not to cost the whole world just because of the time of those services but rather competitive rates that don't change depending on the time.
We think this is an attainable business model and what's more is that plumber Bristol won't charge you a call out fee and won't charge you VAT either, so you know you're getting the most out of your money when you choose plumber Bristol to take care of any plumbing issues that you might have. Call now and speak to one of our trained office advisors about all the amazing services we offer and our availability to offer those services and most importantly what you can expect to be paying for those services.
Plumber Bristol deals with all sorts of jobs no matter how big or small, whether at your home or at work, whether commercial, residential, or industrial we've got the tools skills and experience to deal with any plumbing issue you may have, and make that issue a thing of the past, today! Call now and speak to one of the professionals. Call plumber Bristol now!!
Need an Emergency Plumber Bristol?
If you've just sprung a leak then you had better give us a call right away. We offer a round the clock service to repair any manner of water leak. It might be that you have returned home to find that water is pouring all over the floor or perhaps you have drilled through a water pipe and cannot stop the flow of water. Call us as we are fully trained and equipped to handle any water leak big or small. We can visit you day or night. Has a leak developed behind a washing machine. Have you got a leak on a copper pipe that is leaking right now? Have you got a leak behind your washing machine? Is there a leak in the bathroom that is leaking downstairs through the ceiling? We have seen all leaks and can provide a service any time of day. Call us and we can often attend to the leak within 10 to 15 minutes if traffic is not too bad. Don't let the leak ruin your property. Contact us to remedy the leak right away. We are the premier emergency plumber in Bristol and can stop the leak fast. We can repair all pipes: copper pipes; plastic pipes, lead pipes and all plumbing fittings. We have years of experience in solving all plumbing leaks in the Bristol area and are trusted by our customers to repair leaks fast.
Hard Working Plumber Bristol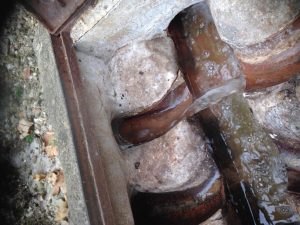 Here at plumber Bristol we're dedicated to providing low cost fast response plumbing relief over the Bristol and surrounding areas. We're around 24/7 365 days of the year to call on when you have any sort of plumbing issue. We cover leaks, blockages, and many more and we're always on hand to help you out with just one phone call. When you call plumber Bristol you'll be greeted by one of our friendly advisors who will be ready to help you out 24/7 just the same as our hard working professional plumbers.
Plumber Bristol doesn't like lazy plumbers and neither does it like pushy salespeople, that's why we have the most hard working plumbers, and we don't employ sales people or tactics when you call us up. This is because we don't want to sell you services that you don't need but rather inform you about the ones you might need. We don't reward our advisors for getting loads of sales and would rather reward those who give the best and most helpful advice.
This is because plumber Bristol knows that plumbing issues can tend to come at the worst time possible, especially financially. That's why we're priced as competitively as we can possibly be and to make our prices even more competitive we don't charge call out fees, and we don't charge VAT. Just one more way we make our service cheaper and better than the competitors. For a local fast response, hard working plumber, call us today!
Plumber Bristol Fast Response Plumbing Relief
Here at plumber Bristol we're dedicated to providing fast response plumbing work for you if and when you need it at home or at the workplace. We're always around 24/7 365 days of the year including weekends and bank holidays and we have over 20 years experience as well as all the tools and skills to make any plumbing issue a thing of the past, today. Plumber Bristol covers the whole of the Bristol and surrounding areas and have been as far out as Bath for work before so if you aren't sure if we'll cover your area then just give us a call and ask our trained office advisors about the services we offer and which areas we offer those services to.
Call today and speak with one of our trained adviosrs, they aren't sales people and we try to make sure all they are dong whilst on the phone to you is provide information, such as what services we offer, our availability to perform those services and the price of those services. All of our prices are low and competitive and what's more is that we don't charge call out fees and we don't charge VAT so what we quote you is what you pay.
Call now for plumbing assistance with any type of leak, blockage, or repair and we can be with you at the drop of a hat or at a time to suit you. You don't have to have someone out right away but when you do we don't charge you anymore than the usual rates we charge everyone else. No emergency rates, no call out fees, no VAT, AND fast response times. Don't just cal out any plumber, call your local plumber Bristol!
Plumber Bristol Emergency Response
Plumber Bristol is one of a few fast response plumbers in the Bristol area operating across the whole of the Bristol and surrounding areas. Plumber Bristol responds quickly to any emergency or non emergency plumbing problem you may have. Whether that's right away or at a time to suit you we're always around to sort out any plumbing or drainage issue you might have whether that's at your home or at work. We accept all kinds of work including residential, commercial, and industrial and will always have the right tools and the right attitude to make sure any plumbing trouble you may be having can be a thing of the past, today!
Call now and speak to one of our friendly trained advisors about any plumbing issue you may have, no matter how big or small we'll save you time and save you money when you choose plumber Bristol. We're dedicated to providing a quick, easy and reliable service for you whether at home or in the workplace. You'll never be without a plumber in the Bristol and surrounding areas so getting your plumbing issues fixed has never been easier.
When you call today you won't pay a single penny in VAT and we also don't charge you a call out fee. Plumber Bristol is the number one for all plumbing work in and around the Bristol are. We're fast, easy, and competitively priced so you won't regret using our plumbers who have over 20 years experience and all the tools to make sure your plumbing is back in tip top shape in absolutely no time. Call now!
Plumber Bristol Always Here for You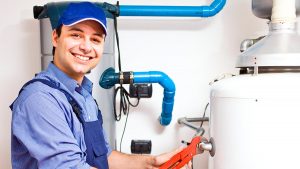 Plumber Bristol is around 24/7 365 days a year here for if and when you need us in any emergency or non emergency situation. We're dedicated to providing top quality plumbing services for the whole of the Bristol and surrounding areas and have done so for a long time. Our plumbers have over 20 years experience and all the tools and skills to make sure any plumbing problem you may have is a thing of the past, today.
We don't want to make you wait months on end to get your plumbing issues fixed. Plumber Bristol wants to help you out as soon as possible whether that's right away or at a later time to suit you. We're here for your convenience and that means you can sit back and not have to worry about when or if you can sort your plumbing issues out, because you'll know that plumber Bristol is here for you no matter what.
Call today and speak to one of our trained advisors today about all of the amazing and helpful services we provide, our availability to provide these great services and the prices we charge for to carry out these services. We're competitive on price and what's more is that we don't charge call out fees AND we don't charge VAT so you know you're getting the most for your money when you come to plumber Bristol. Call now!
Plumber Bristol Your Local Anytime Plumber
Here at plumber Bristol we're not just your average plumbers, in fact we're your local fast response 24/7 365 day a year plumbers for the Bristol and surrounding areas. Our team has over 20 years experience and all the tools to make any plumbing problem a thing of the past today. Whether it's at your home or at your work, we work 24/ 365 days a year around the clock including weekends and bank holidays to make sure there's never a time where you can't gt an emergency plumber sent out to you either right away or at a time to suit you.
Call now and speak to one of our trained office advisors about the amazing range of services we offer, also the availability of our team to perform these services, and finally the rates of pay these services are charged at. Call now and speak to one of our trained advisors who isn't there to sell you a bunch of services you don't need but rather provide information about the services we offer and then allowing a now informed customer to make their own minds up.
Call now and speak to someone today, and remember we're 24/7 365 day a year emergency response plumbers, what's more is that we're competitively priced AND we don't charge call out fees and we don't charge VAT so what you're quoted is what you pay. It's never been easier to get a plumber out to you in the Bristol and surrounding areas. Call now and we'll get rid of any plumbing trouble you may have in a flash allowing you to continue with your day with one less stress to think about. Call now!
What plunger should I pick?
As well as your emergency plumber Bristol we also do day to day tasks such as repairs to toilets, taps, sinks and radiators. A known remedy for many home clogging issues is to make use of the tried and tested plunger. What plunger to pick is very much depending on the sink or in question.
For hygiene reasons it's advisable to always use different plungers for your kitchen and bathroom, and to have a separate one for the toilet. They don't take much space and are a relatively small investment to make sure that you have the right tool for the job should a nuisance block strike.
To save you some confusion and give you some direction whilst out deciding on what plunger you should pick. Here's a breakdown of the three most common ones.
The cup plunger, the model which comes to mind directly when anyone utters the word. Wood handle with a red rubber cup at the end of it. Sometimes called sink saver. This is the basic model and is great all around. This plunger is a great pick for regular kitchen sink needs and other drains which have a relatively flat surface to work with. Such as your shower or your bath drain.
Toilet specific plungers look like the basic type with a protruding nozzle. This is to help it get a good seal around the opening. This type is far superior to the basic model for that specific job.  Accordion plungers look like you would imagine. A plunger merged with an accordion. This often plastic variety is easy to use and suitable for a range of smaller clogs. They are versatile and doesn't require you to exhaust yourself when using it. This is an effective model and you should pick this plunger for your general kitchen and bathroom needs.
You can find more information on how to unblock a toilet here.
We hope this helped you with what plunger you should pick. If you have further questions or need more information feel free to ring us at any time.
Plumber Bristol For Leaks And Blockages
Here at plumber Bristol we've got over 20 years experience and every day we make that experience count, this is important for us to do because we need to judge what tools to bring and a lot of other things that have to be taken into consideration that may affect the response time, or even the price.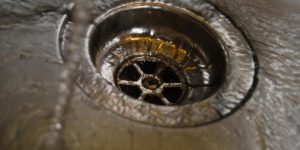 That's why plumber Bristol maintains a high standard of working right through from our plumbers back to the office staff that take your calls when you phone us. Plumber Bristol is no nonsense, simple to use and streamlined for your convenience, we take care whenever we attend someone home or business to make sure the job gets done in the most professional and cost effective manner possible in order to make it easier for us, and cheaper for you.
Plumber Bristol has a 24/ 365 day a year manned phone line that means that no matter if you'r in an emergency in the early hours of the morning, or your busy schedule is limiting when you can get the work done, we'll be there when you need us and quick about it too. Call now and see if we can sort your leak or blockage out today. Plumber Bristol have your back!
Blocked Macerators Plumber Bristol
Here at plumber Bristol we deal with a lot of different jobs every single week but recently we've noticed a rise in the number of call we're getting regarding blocked macerators. To understand what goes wrong in the macerators first we must look at the purpose of a macerator and what tools a mecerator is equipped with to get that job done. So firstly a macerator is a box that sits inside your toilets system and it's job is to mash up and mince any waste from the toilet and turn that into a slurry so it goes down the pipes easier and doesn't cause a blockage.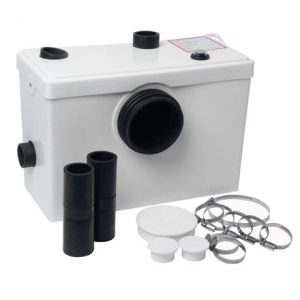 Inside a macerator lies a set of blades these blades mush up anything that passes through them and pushes the mush through the holes on the other side of the unit, however these blades have a common enemy in things like baby wipes and dental floss that can really clog your saniflo or macerator system up causing real problems for you. These things can get tangled up between the blades and the motor and cause a right mess, but with the right tools plumber Bristol can remove any tangled sanitary products and get your macerator working fine again.
Plumber Bristol can also supply macerators for you to save you going out and having to get the correct unit to match you're existing one when we've already got them. Macerators usually last around 10 years but this could be shorter when used more the the average amount. Call today and ask about our prices on macerator services whether that be descaling them or even unblocking them, we've got you covered so why don't you call one of our trained advisors today and book in to have your macerator fixed at a time to suit you!
Plumber Bristol Gets The Job Done
Here at plumber Bristol, we've got over 20 years experience and we think that means we're the best people to get your plumbing work done in a jiffy from when you call us up to when we leave your house with the work completed, we're fast in every aspect of what we do and that's why we respond to so many emergency call outs in Bristol. Just call us up and tell us what's wrong, we'll give you a price and then if everyone agrees we'll send someone out to you right away.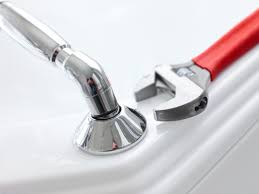 Plumber Bristol are dedicated to making our service as easy and as quick to use as possible even if you're not in an emergency you can still have an easy and quick service at a very competitive rate. You can count on plumber Bristol to be there when ever you need us.
Plumber Bristol attends jobs all over Bristol and the surrounding areas so don't assume we won't come out to you because you're not exactly in Bristol, give us a ring and check with us, you'll get the same price as everyone else if your area is covered. Ring us today and get one of our guys to come out to you now!
Commercial Plumber Bristol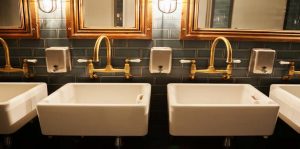 Having the number of a reliable plumber Bristol saved in your phone is of the utmost importance. This is something everyone knows when it comes to looking after your home, simply because of the damage a plumbing problem can cause if left untreated. By building up a relationship with your plumber Bristol, you can rest assured that should anything ever happen to your property in the middle of the night, we will be there to solve the problem. Of course, this is for your peace of mind only. As an emergency plumber Bristol, we're always ready and willing to help customers in their time of need.
While the majority of our work tends to be at homes, we're also proud to serve the many local businesses dotted around Bristol as a commercial plumber Bristol. The work can be similar, so there's no need to call a specific commercial plumber Bristol as our work covers all. In fact, apart from the scale of the work tending to be much larger, plumbing work at commercial premises tends to be fairly similar! As such, all our hardworking men and women are able to complete projects of all shapes and sizes, no matter what you may use your commercial premises for.
Whether your rented premises are located in a building which has been around for a number of years or is part of a new development, it does not matter. If it's the latter, your commercial plumber Bristol has years of experience working with developers, building contractors and tenants to ensure that premises are fitted out in time for a tenant to begin trading. Therefore, you can rest easy knowing your plumbing project can be delivered on time and on budget no matter what the situation may be.
Whether you need a kitchen and toilets fitted in your new restaurant or maybe showers in your new offices, whatever the work may be, your reliable plumber Bristol has you covered. We've completed pristine work all throughout Bristol and we'd be happy to show you examples of previous work should you so require them. But remember, we like to complete bespoke work which is tailored to you, so simply call us today if you'd like to find out more information.
Plumber Bristol How Central heating Works
Here at Plumber Bristol we deal with a lot of calls about central heating and how it works, so we (being the helpful plumbers we are) thought we'd write a post on our website in the hopes that it might help you understand better how you central heating works. We'll start at where the gas fir the heating comes into the property, this will be in a box away from your house, inside the box will be a pipe connecting the mains to your stop tap and then your regulator, which will have a meter on it that will measure your gas usage usually in cubic feet.
It goes from there to your boiler. All you need to know about your boiler, is that you shouldn't be touch it unless to turn it on or off. From the boiler the water travels upstairs or just to a pump if you haven't got an upstairs, the pump can be isolated for replacement. From the pump the water is pumped to your radiators around your house. Once the water is under pressure it will travel to a three way two port diverting valve which is a electrically operated valve that tells your water where it should be going. Then you have your cylinder or your hot water tank, this contains a coil that heats up the domestic hot water. Your general central heating works in a circuit.
To speak to someone about your central heating or to book a repair, call one of our trained office staff today and we'll get you booked in or we could send someone out in a matter of minutes from your call.
Plumber Bristol Any Time Any Weather
Here at plumber Bristol, we've been enjoying this heatwave we've been having as much as anyone, but doesn't severe heat make our job more difficult? Do we not charge more for when it's blazing hot? The answers to those questions are yes and no, yes it makes our lives a little more difficult but no we don't charge the customer any more just because it's warm outside. Plumber Bristol are her for you and that means whatever the weather date or time, you'll always be able to get out one of our fantastic plumber Bristol team.
Plumber Bristol is dedicated to providing plumbing services to the people of Bristol and will try and continue to do so until we physically can't do it anymore, that means any time and any place and any weather, we'll be there in Bristol or the surrounding areas to provide you with the plumbing work you so desperately need.
Call our phone lines today, and speak to one of our trained office staff about any of our services, and as previously stated our office staff are all trained so they no what they're talking about, as well as being able to answer questions on all aspects of the business. Call today and we could get an emergency plumber out to you in no time at all.
Plumber Bristol For Drain Troubles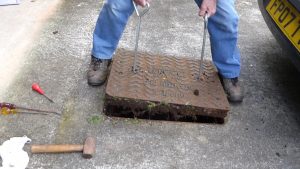 Not only are Plumber Bristol excellent plumbers, but we're also trusted, skilled drain specialists as well. Plumber Bristol has invested in some of the latest drain unblocking equipment and can now deal with any blocked drain, or other drain problem you could come up against. We're the 24/7 assistance you need for your drains covering you all through the most troublesome time for drains all the way through to the summer. We even work bank holidays and weekends.
With drain jetting equipment and CCTV survey equipment you don't even have to know what the problem with your drain is because we have the technology to work it out for you with a detailed report and pictures of the insides of your drains. Call our trained professionals today to speak to them about all the wonderful drain services we offer toy you all across the Bristol and surrounding areas.
And don't forget we don't just cover drains we can also sort out any plumbing problem you may have too. With no call out fee, no VAT and fast response times when you need them or at a time to suit you. Plumber Bristol should be your first choice for plumbing in the Bristol and surrounding areas. Call now and speak with one of our advisors today!
24/7 Emergency Plumber Bristol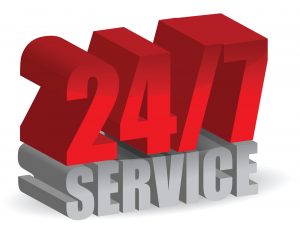 When people think of the need to call their plumber it may well be because they need to have a new dishwasher installed, or perhaps their shower has broken and they need that fixing. It may even be because they've noticed a problem with the flush on their toilet! For the hardworking boys and girls here at plumber Bristol, this is routine plumbing work. It's what we believe most local plumber Bristol should thrive upon.
However, this is not the sole thrust of our brilliant local business. Your plumber Bristol knows more than most, the devastation which can be caused by plumbing emergencies left untreated. Unlike other problems which can be remedied by service providers, flooding from plumbing issues can cause major damage and take a long period of time to try and rectify. It's for that reason that your emergency plumber Bristol urges you to call us whenever you notice issues with your drains or any foul smell as the problem could be larger than you think.
Your plumber Bristol is heartbroken over the number of properties visited in the last few years where flooding has occurred and water damage has destroyed parts of a property. However, it is with this information in mind that your emergency plumber Bristol has always been open 24/7. Recognising the seriousness of the damage we operate at responding to emergencies in record times and providing rapid, effective solutions to prevent or minimise any damage that may be caused to your property from a plumbing emergency. We believe it's this dedication to our customers and their properties which has seen us grow rapidly as a business. Our caring approach means we regularly get calls from customers who have been recommended our services by friends and family. We're sure that when you give the hardworking plumber Bristol team a call, you'll be equally impressed by the level of service we can deliver.
Plumber Bristol Saniflo Trouble
Here at plumber Bristol we're ready for any plumbing issue you might need and our office staff are waiting eagerly for your call. One of the most common jobs we're performing at the moment is ones on saniflo toilet systems, now there's a few things that could go wrong with these systems but before that it'd probably be helpful to tell you how these things worked. So saniflo toilets or macerator pumps work to break up the waste and toilet paper that you flush away down the toilet into a slurry or slush in order to not block up the sewers every time someone goes for a number 2. How does it do it? A macerator works by using a spinning blade to cut up any thing that passes through it with ease.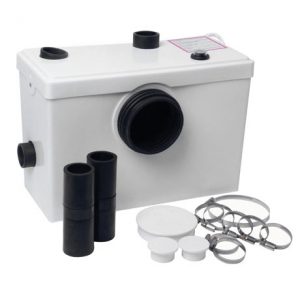 So what could go wrong? And how could you tell that there's something wrong? Most saniflos have a life expectancy of around 10 years in an average family home. So if you've had your home for a while now it might need replacing. However if you've got a new toilet your saniflo could be blocked up, not to worry as we can sort that for you no trouble.
Plumber Bristol is here for if and when you need us so you can call us any time and expect to be treated quickly and swiftly as we look at getting your plumbing issues fixed as soon as we can. Call plumber Bristol today and see what we can do for you, you'll be put straight through to one of our trained advisors who will handle your call with precision and speed and get you a plumber out to you in the same day if that's what you require. Call now!
Plumber Bristol Unblocks Drains
Here at plumber Bristol we understand that plumbing work like leaks and such can happen at the worst time, especially when it comes to blocked drains. Your local plumber Bristol is equipped with the latest in CCTV and high pressure water jetting equipment, that's why when you call us about a blocked drain, sink or toilet, you can be sure that Bristol Plumber has the necessary tools and skills to eradicate any blockage you may have, big or small, internal or external. Any drain in Bristol, we can unblock it.
We're not like other companies, in that we care about all of our customers needs, and we don't charge call out fees. You might've already contacted a plumber, got them out and paid their call out charge, just to find out he doesn't have the right equipment for the job. We can come to a property, fast. And resolve the blockage there and then no matter how stubborn a blockage is.
We're not just plumbers, we're also your local drain experts and handle any drain work we receive in the most professional of manners. We're open 24/7 a day and 365 days of the year, so if you've got a drain in Bristol that needs unblocking, don't hesitate. Give us a call and speak to one of our trained advisors about what we can do for you today.
Fast Response Plumber Bristol
Here at plumber Bristol we're not your average local plumbers, no plumber Bristol is much more than that, some local plumbers will charge you a call out fee, plumber Bristol won't. Some other plumbers struggle with bigger drain work, plumber Bristol are also drain specialists with all the right tools and experience for any drain any size. Some other plumbers might make you wait a couple of weeks before they have the free time to do the job, plumber Bristol can send someone out on the same day you call, for fast relief from any blocked drain or plumbing issue that you may have, call plumber Bristol, and in an emergency, we'll get out to you, fast!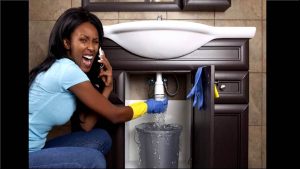 Plumber Bristol just want to make the whole process of getting a plumber out as simple as possible, because if it's simple for you, it's simple for us. Plumber Bristol covers the whole of Bristol and the surrounding areas, so you know who to call when you're in a plumbing crisis in Bristol, our response times our fast and our prices are competitive, so if you or someone you know needs a plumber and needs them fast don't hesitate, call our offices today and see if we can't send someone on their way to you within a couple of minutes from your initial call!
Plumber Bristol Committed Customer Service
Here at plumber Bristol we're very serious about our customer service, we've noticed other companies not caring about the customer and sometimes even taking advantage of a customers circumstances and charging more. We think this is shameful and part of the reason tradespeople, especially plumbers get such a bad name. We feel like the only way to make your mark as a business is to make your mark with the customer and plumber Bristol know about doing just that!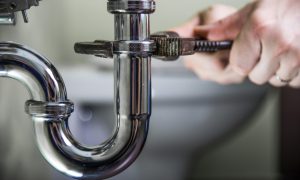 We take an active approach to tackling negative stereotypes and providing excellent customer service, we've been doing this for 20 years and we think it's been key to our success and longevity. We take our customer service as importantly as we take our plumbing work. Don't believe us? why don't we tell you about some of the ways we manage to keep our customer service at such a high level.
firstly we think it's important for business to be able to communicate easily with it's customers and the way we achieve that is by running a 24/7 365 day a year phone line which our customers can book jobs, talk to a trained advisor and call out an emergency plumber Bristol. Secondly we don't charge hefty call out fees like other companies, and our over the phone estimations are no obligation and completely free.
Call us today and speak to us about any services we provide or anything else plumbing related that you think we might be able to help you with.
Plumber Bristol Emergency? We've got you covered
Here at plumber Bristol we understand that plumbing mishaps can happen at any time, and usually the worst times! No worries as plumber Bristol have got you covered, whether a surprise sink blockage or an urgent leak we'll make sure we get round to you fast to sort out the issue, whatever it may be.
We think it's reassuring to our customers to know that they have someone in Bristol they can count on no matter the time or the day, we even work bank holidays and weekends! With a whole team of specialists in and around Bristol we'll never turn work down, and as long as it's plumbing related we'll take it on.
Our experienced local plumbers are from all around Bristol and the surrounding areas which makes it easier for us to respond to emergencies and cover jobs quicker than our competitors. If you think you require an emergency plumber today, don't hesitate to give our 24/7 365 day a year phone line a call. Rather than have our customers talk to automated messages we'd rather talk to you and deal with you on a personal level. We won't put you on hold for half a day waiting to speak to someone as most of the time we have someone available and if we don't we'll always call you straight back when we can. Plumber Bristol, we're here to help!
Plumber Bristol here to help new homeowners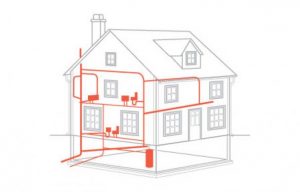 Investing in property and getting yourself on the housing market is one of the biggest steps anyone can take in life. This is especially the case in the UK where, unlike other European countries, the rental market is not that large for domestic properties. Owning your own house is a big hurdle to overcome in life, but unfortunately, it does not necessarily get any easier from there. If anything goes wrong in your new home, the cost of remedying the problem now falls squarely on your shoulders. Unlike years gone by when you lived in rented accommodation, there is no longer a landlord ready to spend their money to remedy the problem at your property. Now it is your responsibility to ensure your home is kept in tip-top repair.
To ensure this, it's worth keeping the number of an expert plumber Bristol stored safely in your phone book. After all, plumbing is certainly an area of home ownership that can cause people a great deal of grief if not thought about correctly. Plumbing problems, if left untreated, can result in long-term damage through leaks and flooding. However, most plumbing problems are actually quite simple to remedy. That's why it's important that you have a plumber Bristol you can call at all times of day for a reasonable price. We've always had a mantra of putting affordability at the heart of everything we do and this is the case no matter what time of day or night that you may call.
A leak is a very common problem your professional plumber Bristol regularly encounters. The problem is that a lot of the time, a layperson cannot work out exactly where it's coming from. Before calling a professional plumbing service, it's worth reminding yourself to turn off the flow of water into your property. After all, if there's no water coming in then it can't go out anywhere. Before going any further, if you do not feel competent, make sure you call your local plumber Bristol to investigate first. Our 24/7 plumber Bristol team can quickly diagnose the issue and get it fixed before you may accidentally cause longer-lasting damage.
Plumber Bristol Competitive Pricing
Plumber Bristol is dedicated to providing the people of Bristol with the excellent high standards of plumbing and blocked drain services that they need, when they need it. Our prices are competitive and we're dedicated to doing excellent work never rushed work. We came from humble beginnings to build or business to what it is today. We'll never let you down if you make an appointment with us. We'll honor it and then some, Plumber Bristol can be there fast for you. And what's more is that we're not your average plumber. Yes we deal with leaks and burst pipes, but we're more than just plumbers, if you live in Bristol we're also your local drain specialists with the best equipment for any type of blockage on any type of drain.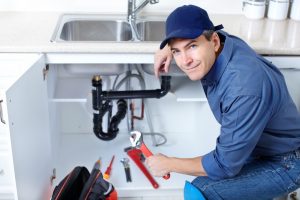 We cover the whole of the Bristol area and if we can't get to you we'll let you know before you place a booking when possible. We've got a team that's always out and about in Bristol so chances are we'll have someone local to you. Call our trained office staff today and get your free no obligation over the phone quote today. We won't make you speak to a bunch of automated messages and we never put our customers on hold for half a day working out who they need to speaking to. All of our trained office staff are fully equipped to give quotes and talk about any of the services we offer, and we hope we can get to the root of the problem in a matter of minutes during your call. Whether you then need someone out, is completely up to you, we're not pushy, we're just good plumbers.
Plumber Bristol For Broken Flush Mechanisms
Whether it's your flush lever or button that's not connected properly or if it's a more serious problem that requires the flush mechanism to be replaced it's no worries with plumber Bristol. Here at plumber Bristol we're flush mechanism specialists and we can sort out any problem with your toilet in general.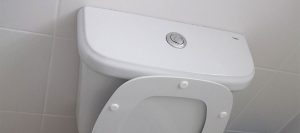 Whether it be a new toilet installation or just  toilet replacement, plumber Bristol has got you covered. Plumber Bristol deal with all types of toilet and flush mechanism, whether it's a new toilet or an old toilet, whether you have a pull down rope or a push button, we can repair and replace any sort of flush mechanism whether it be big or small.
Call plumber Bristol now, we're open 24/7 365 days of the year and we'll be around when you need us, all you have to do is speak to one of our trained friendly advisors on the phone to organise a time that works for you, whether that be right away as soon as possible, or at a specific time to fit your needs, plumber Bristol will be there and ready to sort out any plumbing issues you may have with your toilet. Call today!
Toilet problems? Don't fear, plumber Bristol are toilet specialists!
When you notice a foul smell or slow draining water, most people know the importance of calling a professional plumber Bristol. After all, these problems can be symptomatic of larger problems with your drainage which could lead to the unthinkable: flooding. That's why if you even have the slightest element of doubt over the health of your drains, it's always worth calling a professional plumber Bristol to ease your concerns.
However, whilst it's heart-breaking to disclose the number of times we have witnessed properties severely damaged by water damage from flooding, it's not always the only time you should consider calling an emergency plumber Bristol. Small issues if left untreated can cause serious problems for you and your property.
When your toilet isn't working properly, of course this could be for a number of reasons. If it's due to drainage issues which you haven't been able to resolve yourself, then of course the appropriate step is to get the professionals in. No modern property should have to suffer the indignity of not having at least one working toilet, so your first point of call should always be your reliable plumber Bristol. The same call should be made if you appear to have issues with your flushing mechanism. It may be that the toilet isn't flushing at all or won't stop flushing! Cisterns can appear complicated to the non-professionals, so it's worth letting a reasonably priced plumber Bristol take a look at it and solve the problem for you.
Of course, we don't just work as an emergency plumber Bristol. We have years of experience completing routine plumbing installations. Whether this is for your kitchen, bathroom or heating does not matter. Therefore, if you would like us to assist you in installing a brand new toilet, we offer reasonable prices and can arrange an installation time convenient to you. Forget the rest, plumber Bristol will give you the best.
General Plumber Bristol
Here at plumber Bristol, we're dedicated to providing quick and easy solutions to your problems we deal with all sorts of different issues from our emergency call outs to our more simple and straight forward work. at Plumber Bristol we always have to be prepared for anything and that's why we stay vigilante when we're out on jobs because the worst thing for us to do would be to miss something.
Plumber Bristol just wants to make getting a plumber in Bristol easy and streamlined, why should you have to wait weeks for a plumber when we can get it done for you today. Just call our friendly trained office staff on our 24/7 365 day a year phone line where we won't put you on hold for hours or pass you around the office trying to connect you to the right person, because here at plumber Bristol there isn't a wrong person to speak to.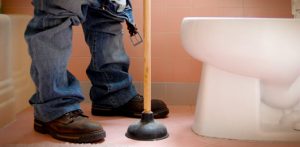 Whether you have an emergency or you just have a very tight schedule, plumber Bristol will be sure to act fast in an emergency and come at a time to suit you if you're a busy person. Call today and see what sort of things we can get done for you, we could send someone out to you following our first phone call!
Emergency repairs or routine installations: your local plumber Bristol has got you covered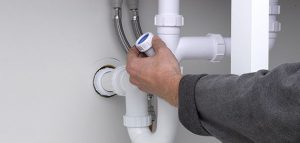 Here in Bristol, most residents understand the importance of having the number of a local plumber Bristol saved in their phone book. This is because we all know that when an emergency occurs with your plumbing, you need to have a plumber you can trust to come to your rescue. The damage caused from plumbing problems can be extensive. After all, if water is able to leak in your property, it doesn't matter in which room it occurs, the damage can be irreparable if not stopped quickly. With years of experience helping local customers and with our business open 24/7, you know you will always have a trusted, friendly plumber Bristol available to help you in your time of need.
Of course, as customers will testify, we are not simply an emergency plumber Bristol! Our hard working plumbers are available all year round to help you complete simple installations at your property. Of course, your plumber Bristol can assist you in laying brand new plumbing for your whole property. It doesn't matter whether the job is big or small, you will always have a friendly face that can deliver on cost and quality.
A common request is for our hardworking boys and girls to assist with brand new bathroom installations. This can range from installing a new bathtub to fitting a brand new shower. Whatever the job may be, our expert plumbers Bristol have years of experience and can offer tailored advice to ensure you get the product of your dreams and on budget. Of course, if you've just moved house you may also require a local plumber Bristol to assist you with redesigning your kitchen. As well as ensuring your drains and pipes are all in working order, our friendly plumbing engineers are happy to help you achieve a perfect installation of any new washing machines or dishwashers you may require at your new home. If they are designed to make your life easier, then your plumber Bristol is here to take the hassle away completely.
Plumber Bristol Saves You Time
Here at plumber Bristol, we're all about saving your time and your money, plumber Bristol understands that m=you might not want to wait until next month to get any plumbing issues you may have sorted. That's why plumber Bristol can come out to all emergencies and non emergencies with no call out charge fast. Plumber Bristol is dedicated 24/7 365 days of the year to running the smoothest easiest to use system that we possibly can, because when it's simple for you it's simple for us. Plumber Bristol has manned phone lines all the time so you'll always be able to speak to one of our trained advisors about any problems you may be having with your plumbing.
Whether it's an emergency or whether it's a non emergency we can get to you fast or at a time to suit you depending on our availability that could be later on today, and with any luck we won't have to revisit you for any reason. Plumber Bristol has trained office staff answering the phone constantly so you'll never be put through to the wrong person because here at Plumber Bristol there is no wrong people to speak to.
Call now and plumber Bristol will sort out any minor or major, commercial or residential, blockages, leaks, or anything else plumbing related and you're in the Bristol or the surrounding areas, you should call us today and we may be able to help you out with whatever you need in the same day as your initial call, it's literally a phone call away. Plumber Bristol, here for you if and when you need us!
Plumber Bristol handy And Reliable
Here at plumber Bristol we're dedicated to providing the people of Bristol and the surrounding areas  with a trusted local reliable plumbing service if and when they need it, plumber Bristol covers all of Bristol and the surrounding areas and is open 24/7 365 days of the year waiting for your call so we can spring into action. Plumber Bristol knows that it's not a time for celebration when you find you have plumbing work to be done so that's why we've streamlined our service to be as simple to use as possible in order not to cause any added stress to what could already be a tense situation.
Plumber Bristol is your one stop shop for all plumbing related issues in the Bristol and surrounding areas. With over 20 years experience plumber Bristol has all of the tools, skills, and experience to get you through any plumbing work you might need, from emergency leaks to blockages, from internal plumbing work to external drain work plumber Bristol are prepared for everything.
Plumber Bristol never know what we're going to be faced with at the beginning of the working week and that's why we have to stay on our toes at all time. Call us today and speak to one of our trained advisors about what we can do for you, we won't make you speak to any automated messages and our office staff are trained to answer any questions you may have.
Competitive Pricing From Your Local Plumber Bristol
Here at plumber Bristol, we're not afraid of a little competition, in fact we love it. It makes us work harder to make our business the one that people choose, and it's good for the public because it drives out plumbers who try to charge ridiculous prices. Another way we like to stay ahead of the competition in Bristol is not charging a call out fee. Some companies charge you astronomical amounts just to attend a job to have a look, not us though! Call us up and we'll send someone round to do the work with no extra charges just for arriving.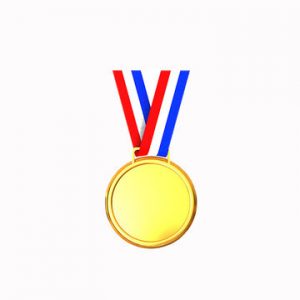 Being competitive in a city isn't always about pricing though. Another way to make yourselves more appealing to customers when compared with competitors is through providing an excellent customer service experience. This isn't the easiest of things to do because not everyone needs customer service and would just like you to come and fix something then leave. But when we're able to go that extra mile for our customers we'll always take the chance. For instance our phone lines are 24/7, this is partly due to our emergency call out service but also anyone with any query can call up at anytime and speak to one of our dedicated trained advisors about possible steps to remedy any issues you might have, for an estimate, or just for some general advice with anything to do with your plumbing or drains. We're here to help, call us to find out more and we won't make you speak to automated messages or make you wait on hold half the day!
Central heating and boiler repair from your plumber Bristol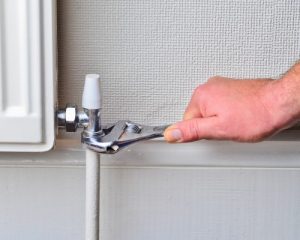 One of the most frustrating things for homeowners, especially in Winter, is a problem with your central heating. Everyone knows that the basics of central heating concern a boiler, radiators and interconnecting piping. However, when something goes wrong, it's not always clear where the issue may lie. It's potentially complicated further by the different methods of plumbing pipework which a plumber Bristol may have completed on installation. Whatever system you have, your plumber Bristol has highly-trained plumbing engineers available to tackle the problem.
Very often, the problem is not in fact with your boiler, but a radiator. The easiest way to tell whether this is the case is to see if your heating is affected in one room, a few or all of them. If all of them are affected by a lack of heating, it's likely that you have an issue with your boiler. This is of course something a professional plumber Bristol can assist you with. However, even if it appears to be a boiler issue, there is the chance your radiators may be up the creak too and thus it is still worth checking them.
The most common reason radiators don't work is due to the presence of trapped air. If this is the case, the likelihood is that you will need to bleed your radiators. This is a relatively simple job to be completed by a plumber Bristol. All you need to do is unscrew the bleed screw until you hear a hissing sound. Once the hissing sound dies away and water starts coming from your radiator, you need to tighten up the screw and you should find your heating working again.
It may be that the whole radiator is cold in which case you should check the valves on both sides of your radiator to ensure both are open to allow water in. If you're still unsure, you need to call a qualified plumber Bristol who can be with you in rapid times and ensure your heating problems are resolved quickly.
Fittings, taps, sinks; in detail, to perfection with plumber Bristol professionals
There is no such thing as a job half way done for the skilled and perfectionist crew that works here. Why repair or install something in the first place if it's not made to last. Longevity and flow for your pipes is a principal that runs through all of our business and our practice. Speak to our friendly and skilled plumbers today to find what you need.
In detail, no matter the job. Perfection is what we aim for. Repair and replacement of your fittings. Understanding that the work that we do is something that affects your day to day. The taps we install, the showers we fit and the drains we clear. Are all there to provide free flow and a frustration free day to day life for you.
Reliable quick assistance in case of emergency is also available with plumber Bristol technicians. Our crew is caring, friendly and treat your pipes and drains as our own. You can find help with heating, radiators, full installations of heating systems and boilers and more. The same goes for bathrooms, kitchens and all other services. Plumbing is what we do best, and plumber Bristol assistants is flexible in approach and work with you, For you.
No job is too little or large. Clear communication, clear quotes and clear pipes are guaranteed with your plumber Bristol professional. Why not test our services out for yourself. See for yourself why so many local businesses, organisations and home owners pick us to for their every need. High quality, long lasting, merit based and for your convenience. Plumber Bristol is dedicated and passionate about your plumbing. Find personal service, easy to understand prices and great products and advice with a plumber Bristol now.
Can an emergency plumber Bristol be there whenever needed?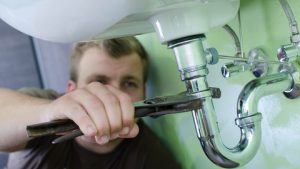 The expert plumber Bristol understands that sometimes you require a plumber in the worst circumstances. Problems with your plumbing can occur at any point in time, often out of the blue and you need to be certain there is a reliable team you can call on at whatever point in time. If there was one word of advice, it would be to ensure you have the number of this emergency plumber Bristol saved in your phone book so you can call us, no matter what time of day or night, when you need us most. Our customers are always delighted by the fact that regardless of the time of day or night they phone the 24/7 plumber Bristol, we can be at most properties within half an hour of any call.
All homeowners and tenants should remain vigilant when it comes to their plumbing. After all, plumbing disasters can have damaging consequences if left untreated. Flooding is a common problem which should never be allowed to occur if the warning signs are noticed early on. If you notice foul smelling drains or slow draining sinks, it may be indicative of a blockage in your plumbing system. In this instance, you should call the emergency plumber Bristol team who can offer a comprehensive diagnosis and remedy any potential problems before they get worse. Our customers are always pleased by our commitment to reasonable prices. No one should have to be priced out of protecting their property and ensuring their property has proper access to water, drainage and heating. That's why all our services are offered at a fair price.
The emergency plumber Bristol has years of experience working with all types of properties across the city. That means that no matter whether it's your home or place of business that is affected, your plumber Bristol has the tools and experience to have you back on your feet in no time.
Can ready plumber Bristol professionals help me find my affordable dream bathroom?
A factor that stops many in the midst of their update and refurbishment plans is the factor of cost. It is no secret that a new bathroom doesn't come free. However, with local skilled professionals in plumber Bristol plumbing industries by your side. You'll find yourself surprised at the low prices available here. Skilled engineers who can find your affordable dream bathroom installation or refurbishment for you are available at your convenience. What's more, is that we are ready to start work immediately, meaning that your upgrade may be just around the corner. And much closer in time than you could have ever imagined.
Affordability is key, and you are deserving of your new installation. Not only because you've waited, wanted and planned it for so long. But also because you've worked hard. Remembering that bathroom renewals only add value to your home. A plumber Bristol specialist who know where to look. Knows how to bring you the best deals in your interest area.
Of course you can always get in touch with skilled plumber Bristol professionals who can help answer your questions and help get you on the right first. The first step towards your bathroom refurbishment and your home renewal awaits. A simple call is all you need. Speak to skilled professionals in plumber Bristol areas now by calling above.
The comforts and conveniences of good mixers, the luxurious feel of fresh tiles and waterproofing your bathroom fully give you the freedom to splash without worries. Are all things which are available affordably to you. Speak to a skilled plumber Bristol bathroom specialist now. And let us help you take the first step in the rejuvenating journey towards a new bathroom, wetroom or a refurbishment to refresh your everyday life.
How do I bleed my radiators?
For the efficiency of your boiler and heating system to be maxed out. You need to ensure that your setup works without clogged veins. Like any machinery your heating will work best when well maintained. You can call on a professional at any time for help. The number above puts you in touch with the boiler and heating service or advice you need.
To bleed your radiators first you have to find out which ones. You can easily find out though putting your heating on. Wait for it to warm up. Then check with your hands, carefully. To find out where there may be air. Any pockets of non fluid will result in a cold patch on your radiator.
When finding a cold spot mark it down for a bleed. It's important that you turn your system completely off before doing anything. Leave it to cool as to avoid danger of burning yourself. If you do this well in time before it's cold outside. You'll also save yourself the inconvenience being cold during the process.
Make use of the radiator key to bleed your radiators. Be prepared with clothes or tissue paper and something to catch the water. Insert and turn the radiator key counterclockwise to allow the fluid to escape. You might hear a hissing sound as the air escapes. Once the air pocket has been removed close the valve again.
If you are inexperienced with bleeding radiators. Ask someone who has done it before to assist you. You can also get in touch with our professionals at any time for assistance with heating. A regular maintenance check for your heating system will include a bleed of any radiators that need it. Call and book a time that suits you now. Be prepared and sort your heating out before you need it. September is a good month to have your boiler pressure checked. And your radiators brought up to perfect running order.
A professional Bristol plumber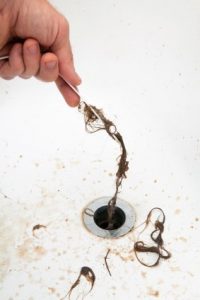 One of the most common problems a local plumber Bristol encounters is slow draining plugholes. These can either be in your bathroom and kitchen sinks, your shower or your bath. Wherever the plughole is located, having a slow running sink or bath tub is an inconvenience no one should have to put up with.
A slow plughole in either your bath or shower tends to be – unsurprisingly – because of hair clogging up the drain. Now you don't have to panic, you're not going to have to shave all your hair off to solve the problem! Sometimes it's a case that you do not even have to try and remedy the problem with a complicated technique. Sometimes the hair clogging up the plughole is actually located at the top of the equipment and easily accessible. In this situation you can even use your hand to scoop it out and dispose of it a in waste bin. If it is not clear where the blockage is, it's likely to be further down the drain which means you're going to need to put something down it to try and break the blockage up. Most people automatically think that bleach is the answer. While bleach does prove effective, it can have a damaging effect on the health of your drains if not diluted properly. As such, we tend to recommend attempting the baking soda method. You first pour a cup of baking soda down the drain, followed by a cup of vinegar. The two chemicals react and have proven effective at breaking up the hair and grease in the drain to allow the water to run fully again.
When it comes to both the kitchen and bathroom you should definitely consider investing in preventative solutions too. A drain protector in either your kitchen sink or in your bathroom helps catch any dirt, hair or food from going down the drain. This allows you to easily dispose of the waste in a bin and ensure the longevity of your drainage systems.
You'll find that your Bristol plumber team are always happy to offer you advice on maintaining your plumbing systems, free of charge. For larger problems that need a quick and sure fast remedy, make sure you call a friendly Bristol plumber today!
Commercial plumbing with your local Bristol plumber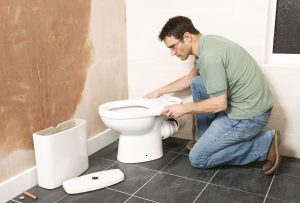 Everyone understands the importance of maintaining their domestic plumbing. After all, a failure to take proper care of your drainage and heating systems can lead to extensive problems such as property damage from leaks. Commercial properties tend to represent a different set of challenges to domestic ones as they vary in type and nature far more. We understand that issues with plumbing in the home and at your place of work can occur at any point in time and as such, you need a team that's able to respond at any point in time. That's why no matter what property has the plumbing issue, your emergency plumber Bristol can be at any property no matter what time of day or night you call.
Commercial premises are incredibly varied. Thankfully, all our expert plumbers are highly-trained and have years of experience in tackling plumbing issues in hotels, warehouses, office blocks and restaurants to name but a few. We understand the importance of quickly rectifying plumbing issues at your business premises as very often a failure to do so can have a detrimental impact on your business. It is not uncommon for restaurants, clubs and bars to be forced to shut down because of flooding or faulty heating systems. This should not have to be the case, which is why your local plumber Bristol is open 24/7 to meet your every need and demands, especially in times of emergency. It is also wise for businesses which are customer-facing to book regular maintenance appointments with our specialist plumbing team. We are sensitive to needs of your business and can arrange an appointment at a time that is convenient for you to ensure the smooth running of your restaurant, bar or club.
Of course, our works for commercial premises are not solely repair orientated; we also complete plumbing installations. For example, all our plumbers are qualified to install high-end shower systems in your hotel, the heating and water system at in your new restaurant, and even the disabled toilet in your ground floor office. No matter what the work may be, give us a call today and one of our friendly local plumbers will be able to give you quote for any works and guarantee to be at your property within half an hour of your call should you have an emergency plumbing matter.
The perfect bathroom deserves the perfect bathtub from your local plumber Bristol
The bathroom is not just the place for cleaning and cleansing yourself, it is also the best place in any house for relaxation. Having a good bath can be the difference between a house and a home. After all, what's better than coming back after a long day at work, drawing yourself a hot bath and soaking for hours on end.
Therefore, the most important part is getting the water flowing into the bath in the first place. The plumbing required depends on the type of bathtub you want installed. Luckily for the people of Bristol, all our expert plumbers have years of experience in working with different types of tubs and bathrooms across the city. Clawfoot and freestanding bathtubs can present a challenge to some plumbers because there is nowhere above ground to hide the plumbing. This doesn't matter for any of our expert plumbers who understand how to get the perfect finish to create the bathroom of your dreams. Then of course, everyone knows alcove bathtubs. These are comparatively simple to install and we will always make sure to work with any materials you have specifically requested to ensure the finish you desire. We only use the finest materials for the best prices to help you achieve the bathroom of your dreams. You'll realise that it doesn't have to cost a small fortune and you can finally achieve the height of relaxation that you've yearned after for so long.
Of course, a highly-trained plumber Bristol is capable of completing any related installations in the bathroom too. If you're renovating the entire room and need your plumbing removed and refitted for a toilet, sink or radiator, then make sure you call us today for a free, no-obligation quote and an estimate of how long the work would take to complete.
Bathroom dreams come true with plumber Bristol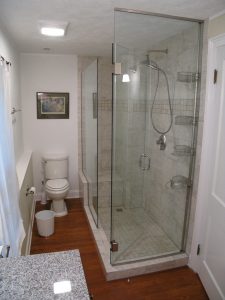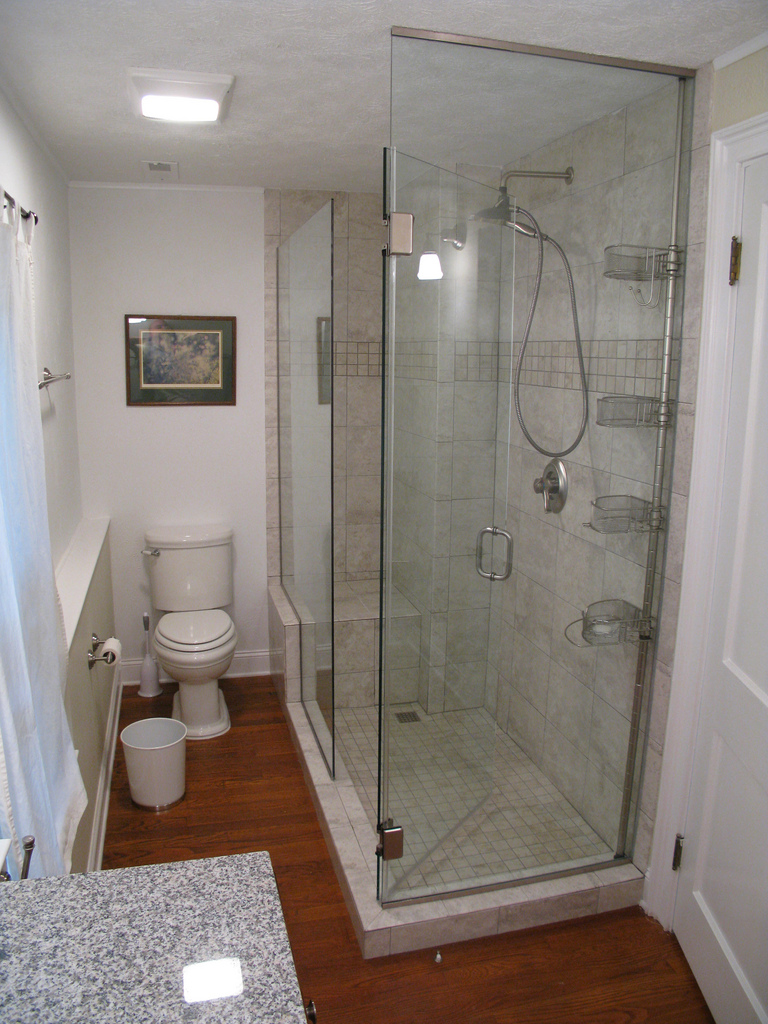 When young we are often encouraged to dream big, and with age we fall out of the habit as life makes itself clear. And even if you will perhaps not become the astronaut you thought, there are some dreams that are within your grasp, and perhaps much closer than you could imagine. Plumber Bristol are speaking of course about home making dreams, and dream bathrooms and wet rooms. Call the always available number above to get the ideas, quotes, advice and installations you need, and be surprised by the affordable, yet beautiful dream bathroom solutions available now.
If your dream has not yet crystallised and you are unsure of what you are after you can speak to the specialists about this as well, with a professional plumber Bristol with a sense of design and aesthetics on top of the regular pragmatic quotidian view we hold, you will no doubt have the creative juices flowing and the ideas rolling in left right and centre. A call is not a contract, and if you are just curious to how we can help you feel free to get in touch for the chat that can make your dreams come true today.
The bathroom is at the centre of your home, and above its utility there is also a lot of potential for enjoyment and rejuvenation. Call plumber Bristol for inspiration, answers and quotes now, and remember that the number is available for plumber emergencies at all time should you ever find yourself in a flooding situation. Bathrooms and plumbing is the passion of the workers here, and helping your dreams to reality is just part of what makes our job a privilege, feel free to lift that receiver or press that dial button now.
Everyday Plumbers Bristol operate within a 10 mile radius of 63 Sommerville Rd, Bristol, BS7 9AD Tel: 0117 239 1217
Out of hours service from your rapid plumber Bristol

There are few things as beautiful as a good plumbing system to the workmen members that work under this roof. We are always exploring the world of pipes and plumbing, and with many years experience following many years of training, coupled with having helped a countless number of homes and individuals to a better flow, we would like to send out a message to you. We want to be sure that you are aware that you can call us at any time. Having a wonderful plumber Bristol service who knows what they are doing ready and available at the end of your telephone line when you need it the most, is something you will never regret. Save our number, and retain the access. Here we never sleep, and are always ready to get to you, even if hours are out of the ordinary. Your empathetic plumber Bristol service understands how stressful a plumbing disaster can be, and we come to your aid with pleasure, as helping people is one of the things which we find the most work pleasure in. With our boys you will also be sure to have the skill, knowledge, tools and many of the spare parts you need ready to be employed at your issue. We've gained a great reputation of speed and quality, working diligently to supply you with both when it comes to your pipes, plumbing and all things adjacent. Heating, showers, drain issues, burst pipes and emergencies, no matter what your issue may be, the individuals here is ready to jump in the deep end and ensure that you get back into perfect flow and rhythm as soon as possible.
Freshen up your home with sparkling new bathroom designs with your plumber Bristol experts
The perfect solution for you, the customer, that is the mission for the people here every time we start a new and exciting project. And when you get in touch with this crew of bathroom and home improvement enthusiasts you will be sure to find both the ideas, the installation work and the price that you like here. Call now to find out more about how your plumber Bristol can help you with the home improvement you currently have in mind. Anything from small to huge jobs are welcome and working hard for you, at high pace, with focus and efficiency, is part of the perks of the job for us. Being able to help people improve upon their home situation and home comforts is something that brings the plumber Bristol great joy and if you call now you can have that initial conversation where you hopefully will find both the courage and the gusto to embark on your home improvement project. Although your plumber Bristol can help you with the grand dreams, make no mistake, here at your service for your tap fixing change, for your wash basin repair, for your new shower installation, for your partial bathroom installation and refurbishment, it doesn't matter. Your plumber Bristol is always happy to assist with what you need, on your terms, and with your decisions and best interest in mind. Of course your plumber Bristol is available and always on standby to be able to assist should you ever find yourself in the need of an emergency plumber. Make sure that you save the plumber Bristol's number now, and you'll never be without the emergency service you need should there be an urgent flood or drainage issue.
Your plumber Bristol specialist resolves any drain issue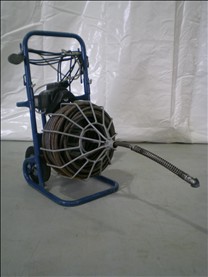 Reliable, quick and friendly service from a staff dedicated to free flow and your pipes is what you will experience when you employ us to resolve your drain problem. You can call at any time for emergencies and we'll be on site to assist in no time at all. Emergencies arise when you least expect it which can have devastating effects on your day to day life, this especially if you are running a business reliant on clear drains. Call now to find the help you need or to book in with a plumber Bristol for any of the many other services we provide. Flexibility, both in work hours and when on the task of pipe problem solving is key and long years of training and experience in the field will get to the root of your issue to provide long term solutions and build long term customer relationships. If there is anything you are wondering about or need to ask a specialist, dial our number and the answers you seek will surface. Let your drain issues be a problem of the past by letting your dedicated plumber Bristol service handle your pipes, we guarantee great service, competitive and clear prices as well as long life solutions for all repairs and installations. Only great products and work of the highest standard is to be expected by the hard workers here. Call us now to find out more.
Shower installations and more with Bristol plumbers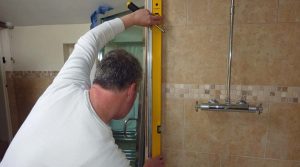 Long gone are the days when the bath was the sole means of relaxation. In the modern era the shower is increasingly being used as a means of relaxation as well as a means of simply cleaning. For years our highly-trained plumbers have been assisting the people of Bristol with a variety of shower installations to suit their particular needs.
When it comes to installing electric showers, all our plumbers are Part P Defined Scope qualified meaning that you can be sure your solution will be from an expertly trained professional. Of course, our work is not simply limited to electrical installations, far from it. All our plumbers have the experience and training to complete any installation. If you have a shower-bath, we can assist you with installing a manual mixer shower and which attaches to your hot and cold water supply already in your bathroom. We can then recommend a brand, style and finish that suits your desires. With years of experience working with trusted brands such as Triton, Mira, Grohe, Bristan etc., you can be sure that we will be know the perfect solution to fulfil your shower dreams.
Of course, all our local Bristol plumbers are very proud of all the work they complete. We have a very basic standard at Everyday Plumbers Bristol: do unto others as you'd do unto yourself. In other words, we know we would want a high quality product and finish at our property, so we know you would want one too. That's why all our plumbers carry out installations efficiently and effectively to ensure that your shower is installed and raring to go as soon as possible. However, as with any plumbing work, the installation is only half the job. The part which is almost as important is the finish. After all, what good is a working shower if it makes your shower room look shoddy and unwelcoming; this is the place you want to relax! All our professional plumbers can complete all installations to whatever finish you desire and we've no doubt that at the end of the job, you'll understand why the reputation of Everyday Plumbers Bristol is so high.
Call us today for a free, no-obligation quote and we can arrange a date for installation at a time convenient for you.
Fast response times with your local Bristol plumber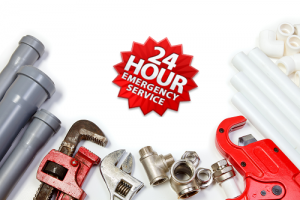 In times of emergency people often worry whether someone is going to able to see to them quickly. Then there is the fear that if that is the case, are they going to be charged a premium for the luxury. Most of the time customers are understanding of this pricing structure. After all, the problem will only be more expensive to remedy if it's not dealt with immediately. However, at Everyday Plumbers Bristol we like to do things a little bit differently. We have a wide range of capable staff spread throughout Bristol meaning we will always have some in your local neighbourhood that's able to respond to you. Only if our staff are fully booked, will we ever ask for a contribution towards some form of compensation if we drop routine work for other customers to come to your assistance. This is usually a fund that's passed directly to other customers to compensate them for delays on their work.
By having a team of highly-trained plumbers, with access to the latest tools and technology, spread throughout the city of Bristol and the surrounding areas, we are able to respond to any and all plumbing emergencies whenever they strike. That means it doesn't matter what time of day or night any of the following occur: leaking boiler; leaking faucets or pipes; radiator leak; burst pipes. Whatever the problem may be, our team of expert plumbing professionals will be able to respond to the problem. If you give us a call, you'll be greeted by one of our friendly, local plumbers who can diagnose the problem for you on the phone, there and then. We will then offer you a free, no-obligation quote, which if you choose to accept, will be honoured and we can be at any property within half an hour of your call. This means that whenever trouble strikes, the risk of damage to your property will be minimised by our fast response times which allow us to attend the scene quicker than any competitors. When you factor in that this remains the case whatever time of day or night, you'll be happy to have chosen a 24/7 plumber Bristol.
Clear Plumbing Pricing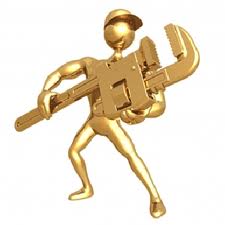 When you call me I will ask you the nature of the job and give you a price.  Simple. Anything Plumber Bristol related is my speciality – new bathrooms. All jobs welcome. "When you need a quality plumber Bristol who can take care of every aspect of plumbing, domestic or commercial then you should certainly call a top plumber Bristol. As an experienced plumber I can tell a good tradesmen and their plumbing provide exactly that. Don't waste your time with a who doesn't get the job done right first time". Dave White. Customer service is very important to me.  I believe that the best marketing for any business is happy customers.  If you need a new bathroom I can arrange all aspects of the job from the purchase of materials to the disposal of waste and rubble. I will also ensure that the rubbish is disposed of in such a way that the waste is disposed of in a way that the majority of waste is recycled.  When we complete a large plumbing project we ensure that all aspects are dealt with carefully. Professional plumbing, complete project management and responsible waste management. Click here for our recommended locksmiths partners who we strongly receommend for all emergency lock work. Free no obligation plumbing quotes. Telephone: 0117 239 1217. Perhaps you need a shower fitted because your old shower is not working properly. Perhaps there is a leaking tap that has been bothering you for ages but you haven't got around to fixing it. Maybe it's that sink in the bathroom that you keep ignoring despite your best efforts to fix it. Perhaps you need a new bath because your current bath has too many scrapes now. (Click the links if you also want to see my brand suggestions):
Our Plumber Bristol is recommended by Professional Plumber
We are proud to say that we have also been receommended a  in Bristol due to our years of experience without breaking the bank of our customers.  Don't despair!  We can solve all of your needs for a plumber from little leaks to brilliant bathroom installation. Friendly service with a smile. Why pay more for Plumber Bristol? All Plumbing jobs are welcome, however big or small.
Summer Plumbing
Call anytime to get those plumbing jobs done.  Summer  is the time of year when many people will get many of those outstanding DIY jobs done.  You might also need a plumber to help you get the job done.  Call me anytime and I´ll be only too happy to help. Summer or Winter! We recently attended a plumbing job for a lady who was about to get married. Her kitchen tap was leaking and she didn't want her house to  get wet! She called her local plumber Bristol.
Plumber for everyday Plumbing Bristol
As local plumber Bristol we provide everyday plumbing services for domestic and commercial properties. If it is a leak or a new tap that is required, if it is a blockage or a new sink needs to be installed. With our recommending Plumbing Partners around the country you know your in safe hands.  We're the best answer when you need to repair a leak or install a bathroom or kitchen. If you need a professional in town to complete your everyday repairs or install your new taps and sinks, make sure you call us for all your plumbing!. No job to small and all our plumber Bristol prices are reasonable.
Kitchen or bathroom?
Have some free advice from a Bristol plumber.  If the kitchen or bathroom sink is full you might like to try filling a 2 litre plastic bottle of water and squeezing it as hard as possible down the sink – often works! Or go to my page for other  DIY plumber's tips including video. If this doesn't work then it might be time to give us a call.
Fully qualified Plumber wherever you are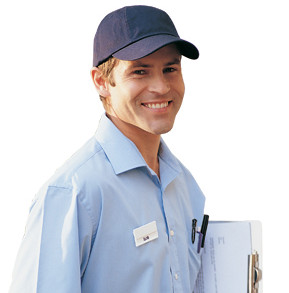 Based in Bristol we offer in addition to all local areas the outer parts of the city.: Telephone: 0117 239 1217
No problem for Plumber Bristol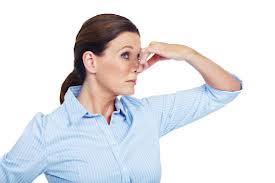 Are there unpleasant smells coming from the sink? If the sink in the kitchen is giving off bad smells then this could be a good time to get the pipes flushed through before they block with grime and waste. Don't ignore those bad smells – flush the drains. After a nightmare plumbing situation you might end up needing some assistance so make sure we take the stress out of your plumbing woes.  If the water is running away slowly it could be that the pipes problematic or the external soil stack cracked?  Eventually most slow running water will start to spill over – avoid this happening and let your Plumber Bristol deal with those jobs you'd rather not do! We are more than happy to deal with small plumbing jobs around the area. Is the bathroom in need of some attention. Perhaps a new bathroom suite to give a fresh clean look.  Plumber Bristol are happy to advise you in relation to your plumbing requirements.  We have years of experience to make sure you get the right plumber. Call 07871819572 now for a quality plumber to get the job done efficiently, professionally and affordably.
Unblocking Drains – plumbing Bristol problems
I am often called to plumbing jobs around the area.  This might be an outside drain, a bathroom drain or a kitchen drain. Maybe it's a garden tap or the drain in the garden. Usually this is a result of grime building up in the drains and a lack of drain maintenance that would usually involve regular flushing to keep the drains clear. But let's be honest, who usually remembers to flush the drains with all of the other things we have to do?  But don't despair. I have lots of experience of unblocking internal and external drains and will make sure yours are dealt with efficiently and quickly. I can often unblock most external drains much cheaper than some of the larger drain unblocking companies who seem to charge a real premium for this plumber's service.  Call me before calling a more expensive drain unblocking company and you could save hundreds!
Local Plumber Bristol for local plumbing jobs
Make sure you choose a local plumber. Support the local economy and businesses. A local plumber will also travel less distance resulting in less mileage.
How to clear a Blocked Drain with Bristol Plumber
If you have a blocked drain the chances are you are going to try and fix it by yourself before calling a professional. And that is more than OK! There are many easy home remedies for blocked drains which we at Bristol Plumber are about to share with you. But if none of these work for you, or you think the problem is particularly large, then it's definitely time to call in the professionals and not have to face the horrors of plumbing alone. Whether your blocked drain is the kitchen sink, or a shower drain, try the following methods to remove the blockage.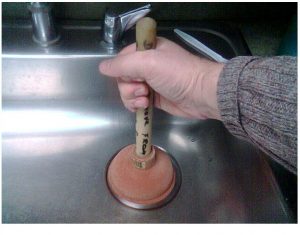 Caustic Soda can be poured down a drain to help remove any buildup inside it. Be cautious here and follow the instructions and warnings on the package as this chemical is corrosive, and do not let children near while you are doing this. Another method you can try is to simply plunge the drain. Make sure you cover the overflow to allow the plunger to work to maximum benefit, and plunge away at the drain. This may dislodge the blockage but may result in the blockage simply moving further down the pipe, so do this at your own risk. If you have easy access to the pipes from the drain, for example the U-bend for your sink, then in some cases you can unscrew the pipe and manually remove the blockage. This only works with blockages in the U-bend themselves, most often seen in kitchens and caused by a buildup of food. But watch out, as whatever nasty stuff is causing the blockage (and any backed up water) will come shooting out once you remove the U-bend! In order to not face this possibility, it is best to call a professional to do the dirty work for you. If none of these have worked then it is time to call Bristol Plumber now, and we will have your drains unblocked in no time.
Your local Plumber Bristol has high pressure water jetting
High pressure water jetting has been around and used since the late 1800s, with it's use predominantly being for cleaning purposes in the coal mines. Since then it has since been modified by other business sectors, the most notable of these coming in the 1930s when high pressure water jetting was modified to cut steel. Nowadays high pressure water jetting, while being an expensive piece of equipment is still widely used across different sectors such a the fossil fuel industry, for cleaning equipment in hard to reach or dangerous areas where other methods may prove more difficult or even impossible. Your local plumber Bristol is also equipped with high pressure water jetting, sure to tear through any blockage in no time.
When you find a blockage what should you do? You could try and attempt the job yourself with house hold unblocking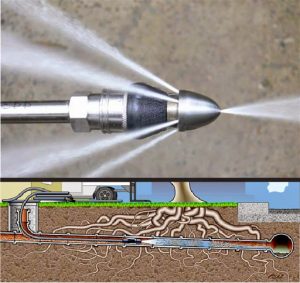 solutions, but these are highly corrosive and bad for the environment, not to mention most house hold products can't guarantee to remove the whole blockage which is vital in the prevention of further blockages. Plus the fact that most of these jobs are often smelly and time consuming.
You could call out your local plumber, but after paying a hefty call out fee you could find he hasn't got the specialist equipment to complete the job without rearranging your bathroom. We want to save you that hassle by telling you about our 24/7 call out service with no call out charge where we can use the latest in CCTV and High pressure water jetting to clear any blockage no matter how big or small it may be. Why don't you give us a call and ask us about high pressure water jetting or any of our equipment or any of the other services we provide! We're always here to take your call and if we miss it we'll make sure to return it as soon as possible. Your local Bristol Plumber is here for you!
Water Filtration for your Water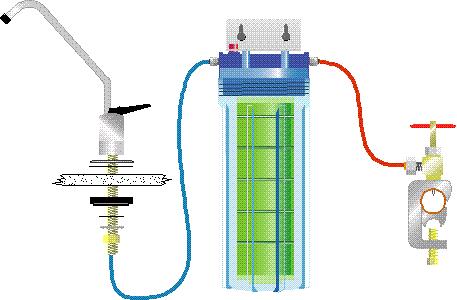 Have you considered plumbing in a water filter. Have you noticed that your water is causing dryness to your hair and skin resulting in extra visits. Regardless of the results, many people do not like the taste of the water and believe it is still too contaminated. There are various water filter systems available.  Do your research.  I have placed a video on the right and there is lots of information on the internet.  Once you've decided which system suits you best, give me a call and I can plumb it in for you. Many people are rightly concerned by the quality of their water supply as it often contains impurities. A water filter can remove many of these unwanted impurities such as chlorine, lead and mercury. Don't get locked out of the best drinking water.. The taste of the water can also be improved.  There are several systems available, for example, an under the sink, whole mains supply systems that filter all of your water or shower head filters that simply screw on to the shower head.. I am more than happy to install the system of your choice.
Unblocking a drain with baking soda and Bristol Plumber
It's an old trick that baking soda can be used to unblock drains. While this doesn't work in every case, and may not work if your blockage is particularly bad, we here at Bristol Plumber have some handy tips and a quick guide to this drain unblocking method.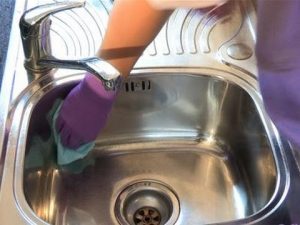 If the sink is full of water, first you want to put a bucket under the P-trap (underneath the sink in the cupboard) and open the P-trap to let the water out. Warning – this can splash a lot and be messy! Once that is done, replace the P-trap and ensure it is sealed. Empty the bucket and put the empty bucket back underneath, in case you did not reseal the trap correctly.
Now boil an entire kettle full of water, and pour this down the sink. For a light clog you may want to do this multiple times. The boiling water helps dissolve any oils and congealed substances causing the blockage. Once you've poured the water in, add powdered baking soda to the sink. Bristol Plumber recommends a half cup, but follow the instructions on the package. Always ensure you are safe with baking soda, as it is a chemical and will require medical attention if it gets into your eyes or lungs. Do not touch it with your bare hands. Once this pours down into the drain, ensure that you plug the drain and create a tight seal.
After around 10-30 minutes flush the system again with boiling water. If the water still refuses to go through the system easily, or you couldn't complete any of the steps ass the sink wouldn't drain at all, then it's time to call in the professionals as you have a big blockage on your hands. Look no further than Bristol Plumber, we specialise in blockages of all shapes and sizes.
The Perfect Shower with your local Bristol Plumber
If you're in the market for a new shower, there may be more things to consider than you've first thought about, and that's why we want to offer you some great advice straight from our Bristol Plumber team themselves.
Firstly you'll want to consider whether you want an electric or a mixer shower. Electric showers take water from your system and heat it via a heating unit in the shower itself, meaning that you'll never run out of how water. They also tend to be quite economical with their water usage, as the water is hot from the moment you turn the shower on. Mixer showers take hot and cold water from your boiler itself and mix these to create the different temperatures – of course, here you will have to wait for the boiler to heat more water if you've run out, and so may waste some water at the start of the shower.
There are then additional shower features to consider. For example, you can get thermostatic showers which prevent irregular temperature spikes (i.e. scalding or freezing) when someone, for example, turns on a tap somewhere else in the house. This is a particularly useful feature for homes with children or elderly family members and is available in both electric and mixer showers. There are also many economic showers available, that use less water and save you money on bills in the future – Bristol Plumber finds that these are often worth the investment as they tend to be not much more expensive than regular showers. In a new installation you should also look for a quality shower tray, as poor quality trays can lead to cracks and water damage in the future. Whichever shower you choose, be sure to book a fast, professional installation with Bristol Plumber today.