Everyday Plumber Bristol and Drain Unblocking
Leaks, fittings, taps, kitchens, sinks, bathrooms, toilets
All plumbing work guaranteed
All Residential and Commercial Plumbing

Burst and leaking Pipes
We

UNBLOCK ANY DRAIN

Central heating and boilers
Free quotes for larger jobs (please specify when calling)

EMERGENCY PLUMBING OUT OF HOURS

Most reasonable rates
The right parts for a repair done Right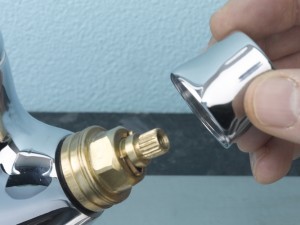 With a plumber Bristol service who aims to bring our customers great services of all kinds, a point of main interest for us is what spare parts to use when it comes to the many repair jobs we do. There is an intricate market and where some lesser workmen are looking for a quick fix and profit though using second rate parts, which may do the job, but with a much higher rate of the problem requiring attention again sooner rather than later. For a great plumber Bristol service team who is determined to perform the best job they can for you, this will never be the case. You can trust the lovely team which you'll reach upon calling our number to always keep your best interests closest to our hearts and avoid risks of shabby repairs. Only the highest rate repair parts, from trusted sources, which we have gotten to know over the years, for their quality and long life is good enough for this apt plumber Bristol team, and of course for you. So if you wish to ensure that your repair, at home, at work or anywhere in between is top quality at a reasonable price. Get in touch with this team. Qualified and dedicated to our line of work, we cherish the long lasting customer relationships we have built upon, and maintain though merit and high standards. If you have any questions or if you are in need of a professional plumber Bristol service team to handle your repair as soon as today, don't hesitate to call. Quick service, and quality fixes from a respectable and recommended team has never been simpler. Call now to find out more.
Clear and competitive quotes from your trusted plumber Bristol provider
It's understandable that there is apprehension when in search for a professional who can help with your home renewal project, as often one is met with jargon and vague statements. However there is no need to feel that way with a reliable and well reputed service as the one you can find with us. Any serious service provider will always be clear with prices, and if you call us now for a quote on the job you require help with, you can expect straight pipes from us. No hidden costs, clear and competitive prices, and great service from a trained and experienced professional who has only your best interest in mind. Getting in touch with the fastidious work team here, you will not be disappointed. Our friendliness is only equalled by our perfectionism in work performance, down to the last detail. Any spare parts for repairs, any new installations, all our tools and anything else are of the highest standards, to ensure a job well done, no matter what size job. A quotation is easy to get, a short dial and conversation away you'll have a transparent quote on your specific job. Emergency work can be done instantly, and if your situation is dire we will set off to your location as soon as we receive your call. Questions we take happily and answers as well as direction with your inquiry you will have, conveniently and effortlessly. Your plumber Bristol team are here for you in all weather and all situations, so call on us when you are in need a service to do with pipes, plumbing, heating and much more. 
Home spa and luxury bathroom installations with a long running plumber Bristol expert
Who wouldn't want a bit of extra comfort and luxury in their everyday life? With spa treatments and relaxation retreats costing a fair bit, and that's only for a highly limited use it might be a good idea to think of an upgrade for your bathroom. Improving your home is something rarely regretted as there is little to lose in such a venture. Not only does it add value to your home, but it also adds value to your life though providing you with a peaceful place to relax and recover from a long day of work right in your home. A long soak to relax those tense muscles is something which works wonders for the mind and soul. There are few things which plumber Bristol team enjoys more than a great long and rejuvenating rest after a long day hard at work. They say that the kitchen is the heart of any home, and if that is the case, your locksmith Bristol team would like to call the bathroom the head of the home. Without a proper bathroom life can quickly turn sour. By saving the contact number for the expert team here you will always have the help you need within arms reach. Repairs, replacements, part or full refurbishments are just to mention a few of the many services which are available here in an instant. Stocking spare parts for regular jobs is all part of the policy your plumber Bristol team keeps to ensure the highest level of customer service at all time and guaranteeing you that your issue will be resolved in the quickest and most convenient way for you.
Heating maintenance and installation on short notice with your plumber Bristol experts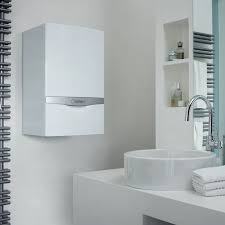 Reliability is one of the most important factors of a plumbing service, especially important for anyone who runs a business which relies on great flow to keep the business running through the day and night. For example if you are running a workshop, a restaurant, or anything that requires cleaning, your hot water supply and your drainage features will have a large implication on how efficiently your business can run. This is why your understanding plumber Bristol service makes it both a point and a priority to always be there, always ready, and always prioritise your emergency needs as a business in a blockage situation or hot water issue. With your plumber Bristol team's number close at hand your revenue stopping issue can be resolved quickly and in a timely manner, to perfection and with precision with a highly competitively priced expert team. If you would like to know more about how we work and why, feel free to get in touch at any time and ask the friendly team about it, likewise if you are in need of any service, daily or emergency, never hesitate to call, your plumber Bristol team will make haste to the problem site and start the resolving of your issue on an immediate basis. Regular maintenance work is available to book in for at great prices, and by making a small regular investment you will allow yourself great convenience and easy free flow running of your business without having to worry about drain issues or heating problems. Your plumber Bristol team is at your service at any and all times, all days of the year, and our customer relationships are most commonly on a very long term basis. Call now and find out how we can work together in the future, for your business and for you.
A plumber Bristol team helping you understand your plumbing
Making sure our customers get correct, relevant and easy to understand information about their own plumbing situation is something that the team here places great priority on. It goes without saying that the practicality and relevance for our customers must be communicated in an understandable way free of jargon. The same goes for our quotations, no matter what the job you need doing is, we always make sure we are on the same page by keeping things to point. If you need anything, why not contact a plumber Bristol team who cares for you and always takes the time to have a chat with you and happily answer all your questions and address any concerns you have. Many larger scale project can be enervating to deal with, and having a trusted provider to deal with your needs is of the utmost importance. Tried and tested products, precision and perfectionism with each installation and each repair, you can trust the loving plumber Bristol team with your projects. If you are for instance preparing for the winter and wish to give your heating a complete check to avoid any cold and nasty surprises during the cold months, call the team here and find out just how quick and easy such a check can be. Available at your convenience and with what you need, this plumber Bristol service are dedicated to you, for the long run. There is no such thing as a short term customer relationship for us, those who come to us, keep coming back thanks to competitive prices and a service without equal. Call now with your questions and have a chat about your requirement.
Out of hours service from your rapid plumber Bristol team

There are few things as beautiful as a good plumbing system to the team members that work under this roof. We are always exploring the world of pipes and plumbing, and with many years experience following many years of training, coupled with having helped a countless number of homes and individuals to a better flow, we would like to send out a message to you. We want to be sure that you are aware that you can call us at any time. Having a wonderful plumber Bristol service team who knows what they are doing ready and available at the end of your telephone line when you need it the most, is something you will never regret. Save our number, and retain the access. Here we never sleep, and are always ready to get to you, even if hours are out of the ordinary. Your empathetic plumber Bristol service team understands how stressful a plumbing disaster can be, and we come to your aid with pleasure, as helping people is one of the things which we find the most work pleasure in. With our team you will also be sure to have the skill, knowledge, tools and many of the spare parts you need ready to be employed at your issue. We've gained a great reputation of speed and quality, working diligently to supply you with both when it comes to your pipes, plumbing and all things adjacent. Heating, showers, drain issues, burst pipes and emergencies, no matter what your issue may be, the team here is ready to jump in the deep end and ensure that you get back into perfect flow and rhythm as soon as possible.
Get the job done right with an experienced plumber Bristol team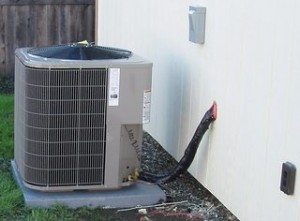 If you are looking into the region of home improvement, the team here understands that it can be a daunting experience, there are so many factors involved. A large sea of products which differ in price but is hard to tell apart and with sales pitches and deals coming at you from all fronts your plumber Bristol service team can offer you some comfort by letting you know about our complete service. Our team are experts in the field of plumbing and home improvement and always happily keep an eye out on the industry market for you. This means that you don't have to deal with the head ache which is research, instead you can come to a professional, trained and friendly plumber Bristol service team who can help you find exactly what is right for you. Should there be any other regular plumbing need at your home or workplace you can also rely on the wonderful team here. Don't stress over your new home improvement or over you current drainage need, instead get in touch with an understanding and clear speaking plumber Bristol service team who always keeps your best interest at heart. Use the phone number above to reach us now and have the possibility to ask a specialist all your questions, be it with regards to your pipes, your plumbing, your boiler, underfloor heating, your radiators, your drain issues or anything else in the way of plumbing you can think of.
Your plumber Bristol specialist resolves any drain issue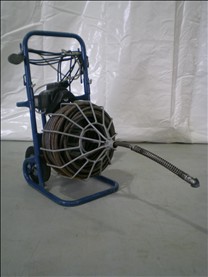 Reliable, quick and friendly service from a team dedicated to free flow and your pipes is what you will experience when you employ us to resolve your drain problem. You can call at any time for emergencies and we'll be on site to assist in no time at all. Emergencies arise when you least expect it which can have devastating effects on your day to day life, this especially if you are running a business reliant on clear drains. Call now to find the help you need or to book in with a plumber Bristol team for any of the many other services we provide. Flexibility, both in work hours and when on the task of pipe problem solving is key, and team, with long years of training and experience in the field will get to the root of your issue to provide long term solutions and build long term customer relationships. If there is anything you are wondering about or need to ask a specialist, dial our number and the answers you seek will surface. Let your drain issues be a problem of the past by letting your dedicated plumber Bristol service team handle your pipes, we guarantee great service, competitive and clear prices as well as long life solutions for all repairs and installations. Only great products and work of the highest standard is to be expected by the hard workers here. Call us now to find out more.
Heat your conservatory efficiently with an experienced plumber Bristol team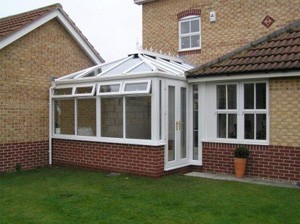 One of the most enjoyed areas of the home is no doubt the conservatory, and if you have one you know exactly what we are speaking about. Gazing at the starry night sky a cold and clear evening is an almost indescribable pleasure, if it wasn't for the fact that it get's so cold out there in the winter. your plumber Bristol team would in addition to recommending a hot water bottle spark your mind to the idea of an efficient and affordable underfloor heating system, or perhaps a mounted air flow heater designed for half indoor, half outdoor spaces. Get in touch with your plumber Bristol team today to find out more about the different ways in which you can keep your conservatory at the perfect temperature, at all times, no matter what the season is. Should you need anything else, please don't hesitate to get in touch with the dedicated plumber Bristol team, it brings us much happiness to be able to provide great home comforts and assist people in plumbing need. Call us at any time for emergencies, and get in touch at any time you like for daily needs and quotation requests.
Plumbing to keep you cosy and comfortable no matter what
In coming to your plumber Bristol team with your home heating inquiries you will be sure to keep cosy this winter. The services available with the trained, dynamic and intuitive team span wide, and anything you could imagine for your home heating can be provided to excellent standards. From boiler maintenance and repairs to heating system upgrades and underfloor heating. All can be up and running before the worst of the winter hits us. Get in touch today to discuss what you need and expect only the best service. For us, it's important that you are happy, that you feel understood, and that your preferences and requirements are filled to the highest and most professional standards. Behind each home plumbing inquiry your plumber Bristol service team knows that there is an individual, a home, a family and much more, meaning that we care deeply for both the work that we do, and for your privacy. We are aware that any home renewal and heating project involves work in your private home, which is a point we respect and treat in the best way we never leaving a mess and always performing work in the most non-intrusive way possible. Call the great and flexible plumber Bristol team today to find out more about how we can help you keep the right temperature this Christmas.
Your plumber Bristol team promoting good kitchen sink conduct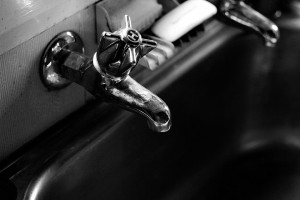 Have you ever heard a drain characterised with a personality, or is perhaps your kitchen drain one which you would call sluggish, slow, fragile or other such worlds? With just a little attention to your habits around the kitchen sink you might change the description from clogged to a free flowing breeze. Your plumber Bristol team are experts at drains and with a large number of stubborn kitchen drains fixed in the past, you can rely on our advice in keeping the ideal flow at all times. Like so many other things, it's the little things which matter. Oil and cooking fat for example adds to the interior stickiness of the pipes, and if you, like the plumber Bristol team love a good fry up, add the habit of always pouring boiling water down your drain after disposing of your used cooking fat. If the coagulation is sufficient enough to make lumps, if possible dispose of this though your household garbage rather than through the drains. However, a healthy helping of boiling water following any fatty content going down the kitchen sink, will no doubt work miracles for your pipes. Something so small and simple make a major difference to the daily running of your life and your kitchen, and by adhering to this little tip you will notice great difference within a few days of starting up. If you need more great tips on how to keep your kitchen drain in check, feel free to read further articles on the page. If you have questions, never hesitate to get in touch and if you are looking for a quote expect a quick, clear and competitive one upon your contacting the reputable plumber Bristol service team.
The right time for pipe maintenance, call your plumber Bristol for expert help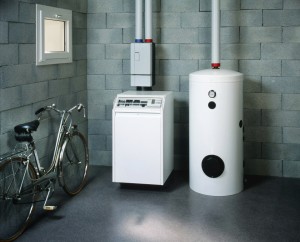 The night air is becoming crisper and it will not be long before it will have some bite to it. So remember your hat and make sure you return to a cosy home. One which can be efficiently heated so that when you sit down to relax after a long day out, it's a matter of minutes before you can enjoy the benefits of a warm home. Making sure all your pipes are in working order and that any repairs that are needed are done before this cold period is something that the plumber Bristol team recommends with all their hearts. In the middle of winter few things can be as devastating as broken heating system. We can help you make sure your boiler is in top condition as well, and of course if you are looking to install a new and more efficient model, a wide range is available with us as well. Book in for a pipe and boiler check with your trained and understanding plumber Bristol team, we are available when it suits you, and work is always done in a professional and efficient manner. We never waste anyone's time and with competitive rates and clear prices you will struggle in finding a better and more reliable service in the area. We are experts in the field, love our work and care for our customers deeply, and there is never any reasons for you to hesitate in calling us, we are available 24 hour, all year round for your emergency needs.
Your plumber Bristol always ready to run to your aid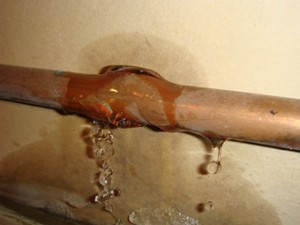 If you are in an emergency flooding situation at home or at work, rest assured that there will always be someone to answer your emergency call here. With a fast, professional and price competitive service available at all times the well reputed plumber Bristol team will make haste to your location should your need be urgent. And with great understanding of the stressful situation you are in, you can be sure to get the reassurance you need to trust that your issue will be resolved quickly and to high long lasting standards. With experience, training and a deep rooted wish to help people you can trust the skilled team to resolve your problem in the best possible way. If you are unsure, or if you need help now, call your plumber Bristol team now, and find out for yourself, your call as well as your questions are welcome and will be met with answers from experts in the field. Having had seen many emergency scenarios in the past the team is quick to resolutions, something which will both remove stress and anxiety from you as well as make sure that you get a quick and priceworthy solution within a tight time frame. Feel free to call your plumber Bristol team now if your need is immediate, or if you would like to know more about the many services which you can find on the above number. Quick emergency assistance and flexible daily needs fulfillment is a priority for each individual of our team. In order to maintain the highest possible standard of service and care for you.
Flow solutions for your home and workplace with your plumber Bristol expert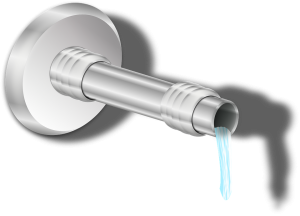 It may be to keep a good workflow, it may be to assist you in the running of your rich and full life, or it may be, as it is for us, a factor of perfectionism. Ensuring that you have free flow is important to remove frustrations and waste of energy which can be caused by blockages. Your plumber Bristol service team understands well the need to keep things running smoothly, and understands, perhaps even better, the issue that a severely clogged up drain can cause you. So get in touch with an understanding plumber Bristol service team if you are in a current crisis. Businesses may stop running, your life may turn upside down when you cannot complete your regular work or day routines. The team is always here to assist you back into a balance of things where your mind and focus can be freed up from worries about your plumbing issue, and go back to the things which you prioritise in your life. With great understanding the plumber Bristol service team here will come to you aid when you need it, we keep open at all times, so that you always have someone to call should the need arise. With years of training in our history and with a keen interest in both plumbing and customer service you can rely on this team to pay the greatest attention to detail in every job we do. Our passion is your plumbing, and if you would like to find out more about anything from bathroom installations, pipe maintenance, heating and more, don't feel any hesitation towards picking up that phone and giving us a call now.
A Bristol Plumber who is always ready and always available
There are few scenarios to imagine more stressful than coming home to a bust pipe and a flooded home. This is something that a compassionate plumber Bristol will no doubt understand. This is also the reason to why for us, it's important that help can be reached when most needed. Meaning that you can call at any time should you find yourself in this unfortunate scenario. Any plumber Bristol service knows that water damage is something that should not be taken lightly, and in addition to damaging the interior of your home it can also cause the structural integrity of the building to be compromised. So in cases of emergency, it's important that you get in touch with a professional as soon as possible, not only to fix the plumbing issue, but to ensure that no further damage is caused. So keep the number for a plumber Bristol who comes with the highest recommendation from previous customers, and who is known to build long lasting customer relationships based on merit and work done to the highest professional standards. If you are in need of any other services from a plumber Bristol who can help you with anything from advice to renewal and installation of boilers, bathrooms, kitchens and much more feel free to give us a call and discuss your options with us today. And with experience on the industry market and competitive service prices we can help you find the perfect deal for what it is you are in search of. To speak to a professional plumber Bristol today is as simple and easy as picking up the phone and dialing our number.  
Helping you Heat your Home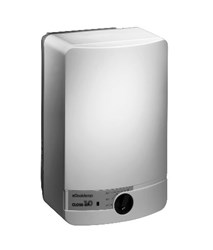 In the midst of spring it's easy to get excited and underestimate the temperature drop to come when the night falls. This is something that your plumber Bristol team are very understanding of, simply as we are also greatly excited by the coming season. The reason we bring this up is that with these times there is also and influx of cold and flu symptoms which of course is nothing out of the ordinary, and nothing dangerous, but something to be aware of. Extra important in this season then becomes keeping warm enough, giving your body time to relax and rest in the comfort of your home, to ensure that your immune system keeps strong, and you can carry on with your important tasks as you were. If you are having issues with your heating at home it can not only be an inconvenience for your senses, but also for your general day to day running. Speaking to your plumber Bristol team today will help you in taking the next step on getting things resolved. If you are giving thought to a bit of luxury in the form of underfloor heating, you will also find the expertise you seek with the wonderful team here. With many innovative solutions and ideas and a bundle of experience with different heating solutions, you can trust this plumber Bristol to know the field, and coupled with the strong customer service focus the team also holds, you will struggle to find anyone more suiting for the job. With competitive prices, great service, and heating solutions to suit your particular situation, routine and home you simply cannot go wrong. Get in touch today with your questions and get a high value, fair, honest and transparent quote for the work you need!
Your plumber Bristol team with the right tools at hand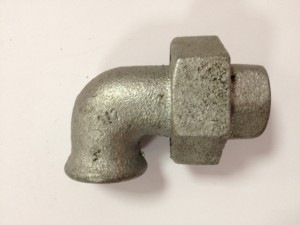 If you are searching for a service which is close by, quick to respond, always available, and who puts your requirement as their highest priority, ensure that you get in touch with the team that works hard here. Day and night, we are ready and available for your emergencies, as well as always remaining flexible and intuitive in how we perform our jobs. We'll come to your home at a time that works with your clock, we're always happy to have clear conversations and give clear advice and quotes. For us, a great job done is one which involves also customer satisfaction and understanding, which is why we are always there to inform as your personal expert. Feel free to give us a call right away, and if you are in an emergency scenario we'll be on the way, straight away. That is a promise. Your plumber Bristol service team are here to assist and by helping others is how we derive our own work pleasure and value. Should you in the current be stuck with an issue that needs a specialist plumber Bristol team, then call us now. Or perhaps you are just looking around and would like a quotation for the work you require, with this quick and clear plumber Bristol service team, a competitive quote is only a phone call away. So don't put something as important or longed for off as having your plumbing sorted or your bathroom refurbished, these things will only add value to your life and you may as well do them sooner rather than later. Speak with the lovely plumber Bristol service team here to find out more on your situation and your options.
On the lookout for mould with your plumber Bristol specialist
The merry team hard at work here are always looking for ways to help you improve your situation at home, and to your attention we would like to bring the importance of keeping vigilant in spotting mould. The caring plumber Bristol team here knows that not only can it post an annoyance for you as the one having to look at it and clean it, but it can also pose a health hazard if breathed in often. So if you find yourself often scrubbing excess of mould off in any area of your home, an investigation of why that is, should be in order. In bathroom areas often there is an issue with ventilation, or surfaces are not suitable for the humid conditions. Getting in touch with your plumber Bristol service team will help you find a better bathroom solution for your issue. In some more extreme cases, visible and recurring mould can be caused by a leak in the pipework, and if this is something that you expect, don't hesitate to call us right away. Leaks can lead to long term damage which exceeds the inconvenience of a mouldy patch somewhere, and it's highly important to ensure that the issue is resolved. Call your plumber Bristol experts now to speak to us about your concerns. And don't forget, you can call us at any time for any service you are in need of, 24 hours a day we are ready for emergency situations and in our day to day we are flexible to fit in work and appointments around your convenience and your day plan. 
Your plumber Bristol service ready and at your service at any hour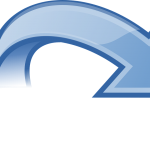 Situations have a habit of occurring when they are the least expected, on top of that there is often a tendency for some other additional stressful element of one's life to make the stressful situation's one is already dealing with worse. Stress and anxiety caused by plumbing issues is something that the team here has great empathy and understanding for. Your plumber Bristol service team understands your worries as a home owner, flooded floors, water damage, structural damage and so forth are just to mention a couple of the worries that come flowing to mind when met with a potentially bad situation in need of urgent attention. The request is for emergency assistance is heard loud and clear by this dedicated plumber Bristol service team who cares for your home and for you. Quick to respond to any urgent burst pipe, blockage and drainage issue or whatever else you might encounter, you can always rely on the team here to be at your service, no matter what the hour strikes. When you need it the most, your plumber Bristol service heroes are on your case, and our top priority is to resolve your current situation. Save yourself a lot of stress and hassle by safe keeping the number for your favourite plumber Bristol. That way you will always have a flexible expert at hand should you ever face an plumbing emergency which is too urgent to wait until morning. If you have questions or if you are suspecting that your plumbing requires repair or maintenance, you can call this reliable and friendly team today, in choosing us you rest assured that all your needs will be met, and at great affordable and competitive prices. Call today to find the quote that you are looking for today.
Friendly, Professional and at your service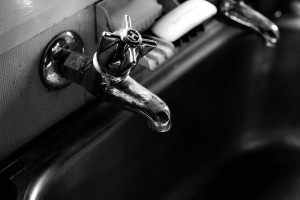 A plumber Bristol service who treats any work that you need as their own is surely one which you can trust and rely upon. The customer relationships that we build and aim for are of the long lasting kind, and many of our current customers have been with us for years and had all their needs fulfilled by the skilled team here. Their recommendations and good feedback is testament to that our hard work is paying off. The satisfaction of our customers is a highly important factor for us, and ensuring that you have the repair, installation and advice you need with regards to your plumbing, heating and draining system at home is what we burn for. Call today to find out how your friendly, trained and professional plumbers Bristol service team can help you as soon as today. Urgent needs are also an area which the team here understands well, and should you get in touch with an issue such as burst pipes, drain blockage and other things which required immediate attention. You can rest assured that this caring and speedy plumber Bristol service team will be ready to come and resolve your issue. Save the number you see on the top of this page to ensure that you always have a way to get in touch with a recommended, rapid and dedicated plumber Bristol service team who are here and waiting for your call. If at the current you are searching for a quote, it can be with regards to your home improvement project in the area of heating, bathrooms, kitchen and so forth, feel free to call a wonderful plumber Bristol service team now to receive your price competitive quote today.
Two in one kettle and pipe cleaning with Redland Plumbing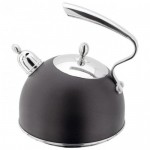 There are a few home remedies which have been passed down for many generations which are still applicable and a good idea to apply today as well. When it comes to keeping nice clean pipes, the old fashioned baking soda and vinegar works a treat, however white vinegar mixed with just boiling water will also have a great effect. A plumber Bristol provider who knows how great free flow in your home pipes will have a positive effect on you, as it will cause you less stress, worry and frustration over slow drainage. If you need more help and tips on what you can do to ensure that your pipes flow freely, and you would like to speak to a plumber Bristol provider who knows the strains that a family home puts on the pipes. You can always feel free to get in touch with a pipe expert at any time. What a plumber Bristol provider would suggest in this case, is to give your electric kettle a clean whilst you're at it. All you need to do is add white vinegar at the bottom of your kettle, about enough to cover the coils which boils the water is enough. After that you fill the kettle to maximum capacity, put to boil, and when it's done, straight away use the same boiling water and vinegar solution to give some attention to a drain in need of it. After this first lot of boiling water and vinegar has been poured down the chosen drain, a plumber Bristol provider suggests that you boil the kettle once more, at full capacity with just water, to ensure that you get rid of the vinegar smell. And if you have any further questions on pipe cleaning or preventing blocked drains and would like to speak to a friendly and dedicated plumber Bristol provider, please feel free to dial our number today
Ample time for new installations
A plumber Bristol service with experience with installations throughout the year would like to bring to your attention that, if there is anything that you are thinking about fixing at home, if it's with regards to the central heating or boiler, or if you are thinking about getting that new bathroom installation done. Now is a great time to do it. Although this plumber Bristol service are happy to perform installations all year round, and of course all installation work is done with the highest respect to your home and your privacy, now is a good time to do it. Simply due to the fact that it's great weather outside, and should there be any noise you can be outdoors and undisturbed by the commotion which may be caused during the installation. So why not make yourself a nice drink, go out in the sun, and let a plumber Bristol service team take care of what it is that you need doing. All whilst you sit outside, relax and enjoy the sunshine? Give us a call to discuss the work that you need doing, the team here are up to date with the current market and will be able to help you choose from the many products available there, help you find the style that you like, and that within the budget that you set. So the conditions are perfect for your new bathroom installation for instance to take place, so why not get in touch and speak to the friendly and helpful team, here you can find a plumber Bristol team who will be with you from start all the way to completion. And on top of that we come with great recommendations from previous customers, so don't hesitate to get in touch today!
Any and all jobs from your relied upon plumber Bristol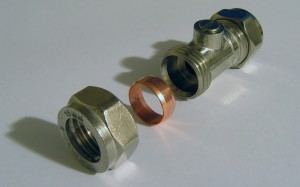 If you are on the lookout for a service which is trusted, relied upon and always flexible and ready to help with what you are in need of, make sure you get in touch with a long running and experienced plumber Bristol service. Here you will always find a highly trained professional to perform any job you are in need of when it comes to plumbing, drainage, pipes and more. And on top of that, prices are always kept competitive, and you can rest assured that products provided are of the highest quality standards as our team aims to build long lasting customer relationships and would never settle for bad quality parts in order to save a few pennies. So if you want a plumber Bristol service which you can rely on to provide long lasting repairs and quality installations, ensure that you come to the dedicated and friendly team here. A conversation about what we can do for you is only a phone call away, and in dialling our number you can be sure that you'll never need another number again. Anything from faucets and fixings repair work, heating related issues, pipes and pipe maintenance and much more can be found from your plumber Bristol team. With clear prices, and the highest level of customer focus and care you will simply struggle to find a better and more trusted plumber team. We happily listen to any request and need, as well as help you find the answers to the questions that you may have, no matter what the job is. So call today, and speak with your favourite plumber Bristol service team at your nearest or next most convenient time!
A trusted, ready and close by plumber Bristol at your service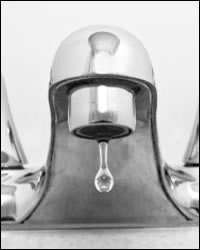 Being able to help local individuals, organisations, small businesses and the rest is something that the team here takes great pleasure and pride in. Bringing something as important as conveniently running heating systems, home improvements in terms of bathroom installations and kitchen upgrades, as well as ensuring that any pipe and drain issues are resolved is what your plumber Bristol service has built their great reputation on. Quality of workmanship, quality of products, and of course providing a full service which takes care of all your needs, including caters for emergency situations, burst pipes and so on. Being able to help private home owners to a comfortable and luxurious living as well as being able to help commercial customers to run their businesses smoothly on a day to day basis is all included in what your caring and near plumber Bristol service team provides. In our aim to provide you as the customer with everything that you need, reducing the number of phone numbers you require to keep to a single one you can of course call at any time. If you are stuck with an emergency scenario on your hands, the 24 hour service is here and ready to come to your aid. The plumber Bristol service team have great understanding of the stresses drainage issue can case in a business situation or the panic that a burst pipe and a living room flood can cause at home. If you have any questions, please feel free to get in touch at any time. Your trained, intuitive, flexible and caring plumber Bristol service are here to help, and always happy to do so.
Your plumber Bristol service with the right tools for any job!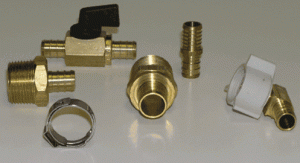 Some people who are good in crafting, building, constructing and finding solutions for practical issues say that you need the right tool for the job. And this is something that your crafty plumber Bristol can easily see eye to eye with. Of course tools can never make up for a lack in skill or knowledge, which is why the training is always underway here, however having the right tool for the job, of the right calibre is indeed something that we appreciate. With the right equipment comes elegance in problem solving, and by helping you with your issue, using the right set of tools, a swift and efficient job done is certain. If you are interested in the plumbing tools the lovely plumber Bristol service team are always happy to show you what we use and why we use it in your specific case. With a great interest for both tools, products, parts and techniques you will by coming to this always practicing plumber Bristol service team have the best and most flexible plumbing problem solvers at your service. Call today to find out how we can help you find a solution to your issue, and if you are planning work done in your home or for your business, rest assured that the quotes provided by this interested and dedicated plumber Bristol service team are always clear, easy to understand and competitive in nature. There is no reason to go far to find an expert to help with your pipes, feel free to give us a call at your closest convenience to find out more!
One plumber Bristol service for all your needs
For your small jobs, or big bathroom and wet room refurbishments and replacements, make sure you get in contact with a team who cares for you, and treat every job as if it was work done for their own home. Down to the smallest details, quality is always on our mind, and with all parts and all work done to the highest possible standard. You can keep ensured that your repair, installation or other work done will last and last. Having a chat with your plumber Bristol team you can find aid in everything from what to choose, get good design suggestion and of course get what you require installed. Ensuring the best for customers is something we are happy to dedicate ourselves to, and for all answers to your questions, get them from an experienced expert. Of course part of why we gain such good reputation with people is also the fact that we are competitive in price, and work is always affordable and fair. Transparent pricing and quotes are always provided, meaning you always know exactly where your money is going. If you still have doubts, why not speak to your friendly plumber Bristol team today, and find out for yourself. Why not give yourself the luxury bathroom you always dreamed about, or why not get that extra shower installed. Call today, and find out just how quick and easy it can be. Repairs, heating installation and maintenance, drain blockage and much more can of course also be found amongst the wide range of plumber Bristol services provided. No matter what you need, a professional team is always here for you to ensure your convenience and comfort.
Your plumber Bristol bath and shower expert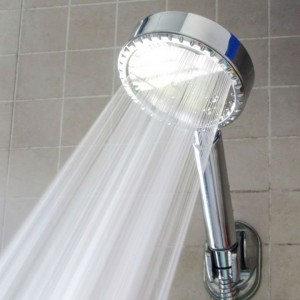 For any and all services and parts that you may be in need of, speak to a professional here. Many things can be found in stock at all time and is of course also ready for installation. Your plumber Bristol service are flexible and can perform work when you want, and working on weekends and around your schedule is something we happily do as part of keeping our own customer service ideals. The work week is long and busy, and finding a plumber Bristol service who can work with you, and with your schedule is something more than needed, especially in situations of bigger jobs. Should you for instance be in the process of renewing your bathroom you can speak to your plumber Bristol service, who with a team of experts have the skills and knowledge to advice you to the highest standards, the most stylish models, and of course at competitive rates which any plumber Bristol service would have issues beating. Getting in touch with a plumber Bristol service who have specialised in amongst other things bathroom refurbishments and installations, you can expect the highest level of expertise in every detail. Effective showers, with the most luxurious of spreads and mixers of any kind, beautifully designed bathtubs making your bathroom a home spa or a romantic setting, and much more can be found with a plumber Bristol service team of experience and professionalism. Call today and discuss your plans, or speak about your installation requirements, and we are sure you will find a suitable and satisfactory solution. Your bathroom and wet room plumber Bristol service experts, will be with you all of the way, part of the way or however much you require. Call now and find out how we can help you.
Quality guarantee from your plumber Bristol expert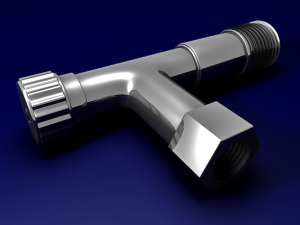 There are no short cuts with pipes, ensuring only the highest standards of workmanship and customer satisfaction lives here, the team is dedicated to providing the best, and only the best. Your plumber Bristol service provides a quality guarantee with every job performed, the size of the job is of course of no relevance, and ensuring that every customer is satisfied is something of a must for the dedicated team. A guarantee as such can only come from the greatest attention to detail in installation and repair work, knowledge about the industry and of course the years of training and practical experience held by the individual performing the job. We can vow solemnly for each of the great members of the team is there, and a long row of satisfied and happy customers from the past is the proof. Your plumber Bristol service guarantees not only a job to perfection, but also that you get a good price, financial fairness to you as a customer is given by the reasonable rates which are both competitive and see through. What is meant by that is simply that simple to understand quotes without hidden factors are presented to you in full, and of course avoiding confusion and difficult jargon language is something which your faithful plumber Bristol service team believes benefit no-one. If you are planning on an upgrade in your bathroom or kitchen, or if you are in need of a repair job, why not join the mass of happy customers from our current and past. Getting in touch with your plumber Bristol service will give you the insights of a professional. So ensure you choose a service who cares about you and your pipes, and feel free to get in touch with the lovely and helpful team today.
A Christmas present to last with your plumber Bristol expert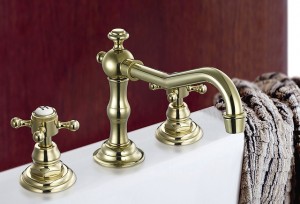 Coming up with a good Christmas present may be an easy task for your children, grandchildren, cousins and friends. But what to give to your spouse who've you've known and lived with for countless number of years? Here at your plumber Bristol service we might be able to make a suggestion which makes sense. Why not give yourself, your spouse and your home a better day to day with a refurbishment of your bathroom. It doesn't have to cost a fortune to add that little bit of luxury and comfort to your day to day life. If you speak to one of the expert bathroom planners and installers here at your best plumber Bristol service, you will be able to find an affordable, yet highly personal and luxurious bathroom solution. Everything from the small fine details which make all the difference to the look, as well as eco friendly solutions for your shower, bath and mixers. With a wide range of styles and features, you will be able to find exactly what suits you and your beloved. Perhaps it's finally time to have that luxury bath installed, turning your regular bathroom into a home spa and therapy room. Of course your plumbers Bristol team are flexible, and can help you with everything from advice, all the way to installation, and rapidly so. Get in touch today, and you'll new bathroom solution will be up and finished by Christmas, ensuring that you get something of the highest possible value added to your home. And of course, you can never lose when it comes to things which add value to your house. If you have given though to a bathroom renewal, now is the perfect time. There are no good reasons to wait, speak with your friendly and helpful plumber Bristol bathroom expert today.
Don't let boiler issues ruin your Christmas!
What better Christmas present is there than being able to spend a warm cosy winter with your family? For the plumber Bristol service there is nothing better than a wonderful night in with the family, and of course in this scenario it's essential that the heating is without issue. A burst pipe due to the cold, or a malfunctioning boiler can really put an end to the happy Christmas spirit. To ensure that your Christmas is kept warm and comfortable, call on your plumber Bristol experts, if you get in touch, an appointment to check your boiler and your pipers can be made. And of course this can be arranged around your day. Help with insulation of outdoor running pipes, checking the pressure and workings of your boiler as well as ensuring that everything runs smoothly is something that your expert plumber Bristol can help with. Making sure your Christmas holiday flows smoothly is easy, and won't take much of your time. All you need to do is call, and the rest will be taken care of. If you are of the handy type yourself, you can always have a check around your home yourself, and if there is anything which takes your attention as a potential issue, listen to your guts, and get in touch with a trained professional. Of course your plumber Bristol are always happy to help and if you have questions get in touch today! We also recommend that you save our number should the nightmare scenario strike, as we work long hours with you in mind, and you can always call should there be an emergency scenario!
Your plumber Bristol always happy to advice and offer competitive quotes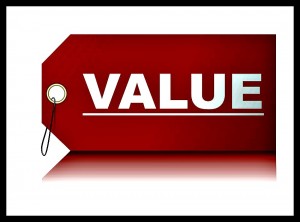 If there is anything of bigger scale at home which you are thinking to take on, but you are unsure of what is required and how much it will cost you. Please don't feel hesitation and get in touch with your plumber Bristol service. Here the team are always happy to help, and if you supply us details and information on what it is that you would like to have done, we can provide you with accurate, and competitive quotes both on services and products. We're always here, and always happy to help advice you on your path to home improvement. We cover virtually any plumber Bristol service need there may be, and being well wandered on the industry market we can point you in the right direction of products of interest for you, this of course includes the right style and the right practical use for you. By getting in touch with your plumber Bristol service team of experts today, you'll be able to get a better idea of how to put measures in place, and on top of that, with great reputation from previous customer, earned though a job well done. You can rest assured that your plumbing is left in good hands. Bathroom upgrade and refurbishments, Kitchen installations, heating solutions, repairs and maintenance can all be found with your trusted and loved plumber Bristol service. Why not get in touch and take the first step to making the improvements in your home that it has been waiting for? There will always be someone on the other end of the line when you give your plumber Bristol a call, and the team is always friendly and understanding.
A plumber Bristol building lasting customer relations
When it comes to something like your home, the team here understands the need for a service which you can trust to provide what is best for you, and what is best for your property. It's not easy to find a service which is dedicated to you as well as providing you with the services you need, when you need them the most. For a plumber Bristol service that is flexible, reliable and always ready for your emergency needs, get in touch with the team here. We know plumbing, and can help you to the best solution for your current issue, your new installations of kitchen and bathrooms, as well as help make sure that your home is free flowing at all times. If you have a drain in need of unblocking urgently, or a bust pipe which is flooding your home, don't panic, just switch of the mains water to your house, and give your plumber Bristol service a call. You will always be guaranteed a reliable service at the end of the line, who is ready and available to come to your rescue should disaster strike in your home. On top of that, with competitive prices on all services, as well as being stocked and prepared to resolve common issues directly on the spot, you'll be guaranteed a quick turnaround for the work that you have done. Here the team understands the need for swift service and great quality, which is what we build our great reputation on. So feel free to get in touch with your plumber Bristol service today, for your emergency or to book in for any day to day required.
Keeping Laundry connections in mind with a Redland Plumber Bristol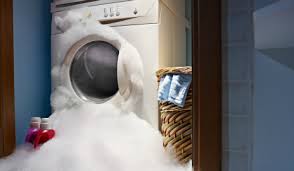 One of the most commonly used appliances which often require some form of plumbing is the washing machine. Something used regularly and needed for hygiene purposes, and part of every home, the washing machine is a vital point in the homes and in the lives of many. This is why any plumber Bristol service provider would recommend that we treat it with care, as to make sure that it runs smoothly and for as long as possible Should you have any issues at all with your washing machine and require advice from a professional Plumber Bristol provider, please don't hesitate to get in touch. Our team are experienced, and with dedication to the customer we always aim for the best solution, both from a practical and from a financial perspective. Simply saying that if you get in touch, you'll find competitive prices for the highest standard of service. One of the most common issues when it comes to the washing machine, is the set of rubber connections hoses which connect the water line into the system of the machine. Here issues more commonly occurs than in other areas, as they are in a weaker and more movable position than many other things. They are in risk of drying out, and in cases they have been known to burst, causing massive flooding in the room. Not one of the most common scenarios, however if you ever find yourself in this unfortunate situation and you need a Plumber Bristol provider, please feel free to get in touch straight away. In prevention you can also have these replaced by steel pipes, which will to a large extend remove that risk.
Monthly pipe maintenance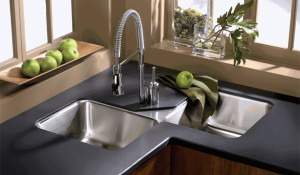 Getting in touch with a plumber Bristol expert to find out what the best way to keep your pipes clear is a something that we highly recommend, and if you give us a call, our team is always happy to help advice you on day to day things which you can do to help keep the flow in your pipes clear and free flowing. The frequency of maintenance work such as using pipe cleaning products or home remedies such as baking soda and vinegar we would recommend at around one time per month for drains and sinks that are used on a regular and daily bases. Of course different plumber Bristol professionals differ in their own recommendation, however what all agree upon is that as frequent as possible is best. Even if you cannot find time in your monthly routine, doing maintenance clean at least once every couple of months is something that any plumber Bristol provider will suggest, and it's something that will greatly help your flow, and something that will also greatly reduce risk of getting a blocked drain.
Flow in your home, flow in life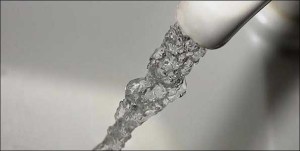 If you speak to any professional plumber Bristol service provider they, as us will always agree that maintaining your pipes at home and keeping a good flow in your home, will not only make your home a more convenient place to reside, but it may also help you keep a better flow in your life. With less little interruptions in your day to day, such as little reminders of issues like cleaning the shower, slow drainage in the kitchen etc. may lead to a less stressful life. What our team of plumber Bristol experts see is that by removing frustration of waiting for water to drain, removing unwanted input of the senses such as unwanted odours in your kitchen or your bathroom and all other little things which can cause interruption when a more important focus is needed and so forth, can be a great help in finding balance in life. Of course as a plumber Bristol expert and plumbing lover it's easy to see life metaphors in the flow of water, however there is an applicable aspect to it. If your home and the plumbing runs smooth without frustration, it can indeed also help your life run smoother and with less frustration.
Saving energy and water, tips from a Plumber Bristol provider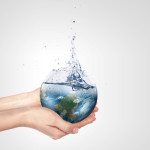 With the times it's becoming increasingly more important to keep a thought on sustainability and making sure that we don't live a wasteful lifestyle. Not only due to the fact that it's something that the planet and the country needs in order to work towards a sustainable and maintainable future for coming generations. But also due to the fact of simple economics. A Plumber Bristol provider, as ourselves would always advice any of our customers of the benefits towards trying to make a home of as little waste as possible. There are many ways in the home in which one could make little savings from little or no financial investments. Things like fitting good showerheads, reusing water within the home, say for instance the drainage water being used for the toilet flush etc. Are things that we highly recommend, and stand for. If you need to speak to a a Plumber Bristol provider to discuss what can be done in your home to make your carbon footprint smaller as well as your water rates bill lower, please feel free to get in touch with our dedicated team today.
Keeping your shower head at even distribution with plumber Bristol
Something that can greatly inhibit the experience of your morning shower, is that of a clogged up shower head. With time sediment and layers of mineral build up in and around your shower head, which can cause both the water to mix unevenly as well as make the flow uneven and difficult to use. Plumber Bristol know that most people don't have 20 minutes extra in the morning to spend on trying to get their shampoo out of their hair. So what we would suggest is some maintenance and cleaning work. Once a month remove the shower head from its fixing, use pliers and cover the metal with a town or cloth as to not damage the finish of the metal. Plumber Bristol then recommends soaking the shower head in vinegar over night, and after, rinse and scrub with a little brush, also scrub and remove any sediment that you can see on the pipe itself. Then all you need to do is reattach using the reverse process, and as per frequency, plumber Bristol suggests to do this once a month to keep a nice even flow in the mornings.
Combi-boilers, efficient and convenient ways to live, with Plumber Bristol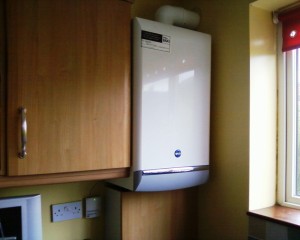 A choice for many these days when they are replacing the heating system in their homes is, is that of getting a combi-boiler installed. At Plumber Bristol we agree with this choice, as the modern types will provide everything better. With more efficient ways to heat water instantly, mean that you will be able to have convenience as well as efficiency and economy. So if you are in the midst of choosing a boiler for your new home, why not make it a combi-boiler. Please feel free to get in touch with Plumber Bristol, we can give you advice on what type of models there are and that type might be right for your home. Plus, we can provide quick installation. With the reliable and skilled team here, you can't go wrong, we are with our customers from start to finish, and we never leave a job until everything is working as smooth as can be. To speak to one of the trained plumber Bristol team today, just get in touch.
Staying clear of frozen pipe issues this winter with plumber Bristol
Currently the temperatures are still dropping with each passing day as we move closer and closer to the end 2014. At plumber Bristol we would like to give you another reminder to the things which you can do to prevent a disastrous scenario this winter. Firstly plumber Bristol would like to make sure that the pipes in need of insulation are insulated, by this we mean any pipes that run outside of the building, pipes that run though your loft or your basement that are exposed to colder areas of the house that may not benefit from the regular insulation. For us at plumbers Bristol this also includes pipes that run though the ground at a shallow level where frost can still reach, and freezing temperatures can cause a plumbing issue. And if you have any further concerns or questions on what you can do to prevent plumbing issues this winter, please feel free to get in touch with plumber Bristol, we are always happy to help with our knowledge and expertise.
Cleaning your aerator with plumber Bristol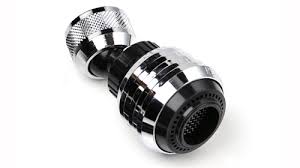 If you notice that the water pressure seems low, and the flow of water from your kitchen sink is not as it was a couple of months ago. There may be a build up of lime and sediments in your aerator, which may cause reduced flow. Cleaning this is fairly straight forward and the team here at plumber Bristol would like to let you know how you do it should you need to. Firstly you need remove the aerator from the faucet, simply unscrew it in a counter clockwise direction. A tip from plumber Bristol if you find that it's stuck is to cover it with masking tape, and use pliers to unscrew it. You can then most commonly separate the parts of the aerator and clean the individually before mounting the same way you removed it. There are of course many products available for cleaning, but what we here at plumber Bristol suggests as an inexpensive is a small brush, like a toothbrush dipped in vinegar which will do the trick nicely.
The shower of your dreams with plumber Bristol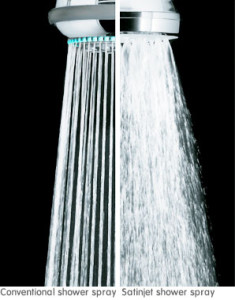 When it comes to something so enjoyable which for many is used on a daily basis, it's worth spending a little extra to get the ideal scenario for you. The plumber Bristol team enjoy their morning, daytime and evening showers as much as anyone, and the fresh feeling after a nice shower is something that everyone can relate to. There are of course other benefits than just the feeling to giving some extra thought what type of shower you would like to install. Plumber Bristol enjoys an even distribution of spray or droplets, and with the right choices made there is only rinse and no need to repeat. Plumber Bristol can help you find the best green and economical shower head which will not only save on water and water heating bills, but also help reduce your carbon footprint. So speak to plumber Bristol today to discuss your own dream shower, and make waking up and having a shower every day a joy.
Quick service in times of emergency from Plumber Bristol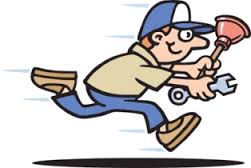 Of course all of the team members here are dedicated to ensure your convenience. And at Plumber Bristol we never trivialize plumbing issues, not even the small ones as they are often the cause or symptom of a bigger issue. So if you have any concerns with regards something to your own home plumbing please get in touch with us here at Plumber Bristol today, and let us advice you on what the best next steps to take is. And should you ever find yourself in a situation where you are in need of a plumber, fast, then rest assured that you can just pick up the phone, and we will be on the job straight away. Of course at Plumber Bristol we understand that there are many potential factors in any type of water related issue, and the damage that standing water can cause to your property and to your things can incur great cost if not sorted immediately. So if you ever find yourself in an emergency situation, give us a call, and we can guarantee we will be there in no time fully equipped to handle any type of plumbing issue and prevent long term damage to your home and belongings.
The first plumber, some history from Plumber Bristol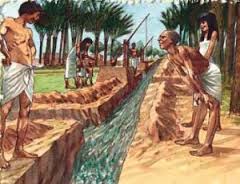 Most commonly on our website we provide our customers, our community and anyone else who may be interested with tips on how to keep your own home plumbing running smoothly, and give you some tips on what you can do should you face any plumbing issues. What we today want to do at Plumber Bristol is to let you know of some fun history about plumbing, more specifically how far back in history it actually goes. Things that we find interesting and hope that are interesting to you as well. As early as about 2500 B.C. it's been found that Egyptians used many different ways of drainage which is an early form of plumbing. It has been found that it was used for purification rituals, and in rituals associated with the burial of diseased kings. In their structures it can be seen that they were adept to the methods, and used natural flow and water pressure, gravity and many of the structures were advanced enough to suggest a very good understanding of the physical mechanics of the constructions.
Plumber Bristol recommends getting a good shower head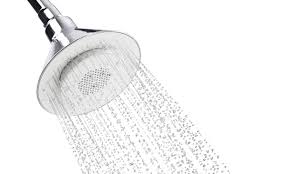 Something that we here in shop are often thinking of and always keeping in mind is a sustainable way of living. This is the reason to why we want to make sure that you give some thought to what type of shower head you are using currently. Here in shop at plumber Bristol we see that this is one of the little things that can quite easily get forgotten about, and something that can be left on hold for a long time. So from the team here at plumber Bristol we would like to remind you of the actual benefits getting a good shower head gives. Firstly of course there is the saving of water, but also the time needed to get a good clean is greatly reduces, as is the comfort of having a shower in the current colder times. A good stylish, and efficient shower head is not something that has to break the budget, plus you will make it back on the saving of water in no time at all. And if you have any questions or thoughts, get in touch with us here at plumber Bristol today.
Sink positive with plumber Bristol
Here in our little local shop we are always aware of our own sustainability, and want to work for a cleaner and better way forward. This is why the team here at plumber Bristol thought it would be a good idea to let you know of this wonderful invention being a sink which reuses the hand wash water for the toilet reservoir. Here at plumber Bristol we see this as a very good option for those looking for a greener way forward. It's a simple easy installation process, just a matter of rerouting the water though through the sink. On top of that, it's also a very compact way of installing a sink at the top of the toilet. So here at plumber Bristol we see this type of solution ideal for bathrooms that may also have limited space. If you have any questions with regards to this, or any other plumbing issue you may have, feel free to give the lovely team here at plumber Bristol a call today.
How to deal with a sweating tank, tip from plumber Bristol
Although this issue is more common in the summer, there are some occasions where action can be useful during the colder months of the year as well. This is why the team here at plumber Bristol see it as a good time to bring this up. When it's too warm and damp, the water in the boiler will cool the outside and the warmer air encourages condensation to happen. At plumber Bristol we see that a high humidity can be the cause of all types of issues resulting from something being damp. The solution that we here at plumber Bristol offer is to make sure that the inside of the tank is insulated, something that will also help keep the water a good temperature during the colder months of the year. Now for this type of job, as it requires the tank being emptied and special products, we here at plumber Bristol recommend that you give us a call should you be interested in having this done for you. Should you have any questions at all with regards to your boiler or other types of plumbing please do feel free to give us a call here at plumber Bristol today.
Load your dishwasher for better running, tip from plumber Bristol
For those of you out there who use a dishwasher, there is a couple of tips that we here at plumber Bristol would like to give you in how you load it. Here at plumber Bristol we know that most models which provide an energy saving colder and shorter wash are actually capable of washing your dishes completely clean most of the time with just following a few pointers in the loading process. Firstly the team here at plumber Bristol would like to remind you to always get rid of any type of remaining food items on your plates and in your pans, if you then have a look at the sprayer of the dishwasher located at the bottom, you can see how it works. Often it's important to ensure that water spray can reach all the areas that are in need of cleaning, so packing your dishwasher full to the brim is not the best of ideas. Make sure that dishes are left with space, and vertically stacked. And make sure that your big pieces don't cover the spray for smaller dishes behind.
Tools for tackling small issues with plumber Bristol
Plumbing dates in some ways back all the way to Roman times, and although it has changed much the basic principle on how we use it in our day to day lives right now. Here at plumber Bristol we would this time like to give you some tips on what are some very useful tools for simple plumbing solutions at home. These tools are something that plumber Bristol highly recommend that you add to your toolbox at home, as it will save you much time and effort, as well as make sure that your convenience is kept. First up for us here at plumber Bristol is the plunger, now there are some different varieties out there and it may be a good idea to get one for the toilet and one what you can use on any blocked sink or shower outlet in the house. Secondly we here at locksmiths Bristol see it as very good investment to get a pipe snake, this will help with the blocked drains where the plunger is inefficient. Lastly for us here at plumber Bristol if you are a little bit of a DIY person, it's also good to get a specific pipe wrench, again, to help with the blocked drain situation which cannot be helped with the plunger or the snake.
Plumber Bristol tip on what to do with loud sinks
Today many sinks are made in stainless steel or a similar material, this is the case for most kitchens, and at times they can be quite loud. Here at plumber Bristol we would like to offer you a tip on how to easily lower the noise made when the stream of water hits the sink. If you fill the space between the two basins in the metal sink with expanding foam, it will anchor them together in a flexible way, and on top of that the foam will work as a sound insulator making the echo of the sound lower. The team here at plumber Bristol recommends doing this before installation, however it can quite easily be performed after as well when the sink is in place. And for the aesthetic and practice sense, plumber Bristol also recommends trimming the foam after it's hardened with a knife. If there is anything you are wondering about your own plumbing, please don't hesitate, get in touch with our lovely team here at plumber Bristol.
Tip for sorting an inadequate flush with plumber Bristol
It's important to have a good working, both for your convenience as well as for keeping a green way of living. So the team here at plumber Bristol would like to help you with some tips should the flush not be strong enough. The team here at plumber Bristol recommends that you check for faults related to the link between the handle and the trap leaver, making sure that the block is lifted enough for water to flow freely thought. At times what we see here at plumber Bristol as well is that the block actually closes before the tank has emptied, so test the flush whist you have eyes on the mechanism to assure that this is not what is causing your issues. The last thing which the team here at plumber Bristol recommends is to make sure that the pipes are free flowing and not partially blocked by something, causing a weak flush.
Tips to keep in mind from plumber Bristol when planning a new bathroom.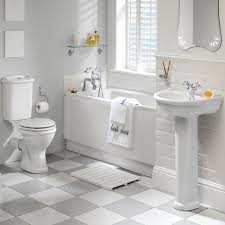 If you are in the midst of planning or designing a new bathroom there are a couple of tips on both design and practicality that we would like to share with you. At plumber Bristol we think it's good to keep these things in mind when planning your own dream bathroom. Firstly, pick what you like, over what other people might. This makes the most sense for us here at plumber Bristol. Simply due to the fact that you will be using it much more than anyone who will ever visit your home. Secondly, even though we are big fans of the impulsive, but at times it's better to go with a safe choice, something you know you will still like a couple of years from now. And thirdly, and this may be the one which the team here at plumber Bristol agrees on being the most important to you as a customer. If you have any questions, or when are ready, give us a call or visit us at plumber Bristol to speak about the installation.
Find the main tap; tip from plumbers Bristol
It is something which we should know, but at times never really get around to checking. Just knowing where and how to turn off the main water supply to the house in case of emergency can prove a good piece of information to have. This is why plumber Bristol highly recommends that you find this information out, most commonly it's very easy to find, either outside or where the main services comes into the house. Should you have any issues finding it, plumber Bristol recommends to either have a look at the house building plans which you should have. Should you still have issues finding the main tap, give us a call here at plumber Bristol, we know where the most common places of location in most types of homes, so given a description often we will be able to give you a good idea of where to look. And finally, should you ever be faced with that emergency situation, remember righty tighty and lefty losey, and keep the number for us here at plumber Bristol close at hand.
Plumber Bristol suggestions in case of a cold snap
Should the weather take a turn for the worse, and should a radical drop in temperature hit, there are some things which the team here at plumbers Bristol would like to remind you of. In a cold scenario freezing pipes can cause direct emergencies in the home, not only due to the fact that it may cause a plumbing issue, but it might also leave you without proper heating and exposed to the element. The team here at plumbers Bristol would like to let you know that the reason for the increased risk with frozen pipes, is simply that frozen water expands. The best way to prevent this type of scenario that we see here at plumber Bristol, should a cold snap hit. Is to make sure that your pipes are properly insulated, especially those who might run outside of the house. In the case of the temperature dropping dramatically we at plumber Bristol would also like to recommend opening cabinets beneath sinks and bathroom fixtures, the warmer house hold air will help keep the water flowing and prevent it freezing. Should things get really cold, it may also be a good idea to open the tap just ever so slightly, allowing for a minimal trickle of water to stream, also keeping the water in the pipes moving.
Plumber Bristol offers suggestions in case of flooded basement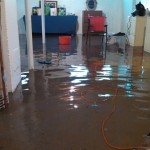 One of the worst nightmares in the minds of many is to come home to a flooded home. At plumber Bristol we know that this type of scenario is most common in the basement, and can be caused by undetected burst pipes or if you live in an area with heavy rain. There is no need to panic, just give us a call here at plumber Bristol and we will be there to your rescue as soon as we can. There are however a couple of steps you can take before we arrive, as all flooding issues are in need of swift action. Make sure you shut out the main supply of water to the house, if you have some way of starting the draining process the team here at plumber Bristol highly recommends that you do so. As the longer you leave something soaking the longer it will take to dry out. So start work on removing your furniture and personal items to dry and save as best you can, and remember wind is a bigger factor in evaporation than heat. The team from plumber Bristol will be with you in no time to solve the plumbing issue, meaning you can go back to your day to day life as quickly as possible.
Remodeling x-ray tip from plumber Bristol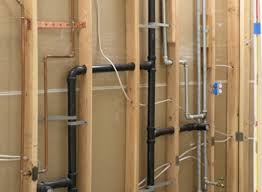 OK maybe not quite as good as an x-ray, however if you are in the process of remodeling your home, or if it's a new build, we at plumber Bristol, from a plumbing point of view would like to advice you of the practical value of taking a simple picture before closing the up the walls. As long as there is some point of reference in the picture, for instance a door or window, then this picture, after your painting and decorating is done will be able to tell you where to not put a nail. And in the case of you needing one of the services we provide here at plumber Bristol. Well then this will be a big help, the saying is true, a picture says more than a thousand words, and the information we can derive from the picture can save much time, energy and resources! Plus, a picture these days is usually easy to take perhaps with your smart phone or tablet! The team at plumber Bristol also sees how helpful this can be should you ever wish to take on a new project of remodeling.
Plumber Bristol with you all the way to your new bathroom
Are you tired of the look of your bathroom, does it feel like you are going into a dark den every time you go to have a shower? Why not come speak to us here at plumber Bristol? Here you can find the expertise needed to make your bathroom fresh, new and light! With countless of full bathroom installations done, and with having to work with different spaces and different requirements each time, we at plumber Bristol have found flexible solutions and stylish ways to get around the plumbing installations needed.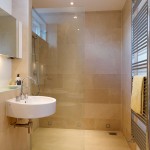 This is so that you can have a practical, user-friendly, and wonderfully fresh feeling luxurious bathroom for everyday use. At plumber Bristol you can get advice on styles, on lay out, on the different products and fittings available, and of course we take care of the ordering, and all you have to do is wait for us to come and install. On top of that, we never leave a new installation job until everything is running flawlessly, and it looks just as promised! So why not leave the work to us here at plumber Bristol, whilst you sit in the driving seat making all the decisions on what goes in and where. And with our open and transparent approach to prices and suggestions, you will always have full control over the project. Of course here at plumber Bristol we can work to specification as well, and should you require help with just one part of the installation this is something we can do as well. We too at plumbers Bristol appreciate DIY work, and see that working on your own projects in your own home is greatly rewarding! So come to your flexible, fast and friendly local plumber Bristol with your inquiries!
Always current with Plumber Bristol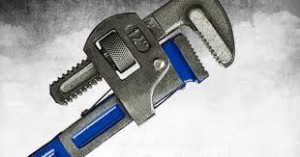 By making sure that we are always with the times and keeping up to date with the latest releases on the product market, we can always guarantee the best deals for our customers here at plumber Bristol. Current rough times make funds difficult collect, and fast going, which is something that we at plumber Bristol understand. By knowing the products and having been in and on the industry market for many years, we can spot a good value for money deal when we see one. This information is something that we are happy to share with you at plumber Bristol, and we can always advice our customers on the best current deals should they be looking to get a bathroom or kitchen installed. Of course this also extends to the tools we use, the parts we use for repairs, and the products that we supply and install when it comes to heating, and central heating solutions. So if you want to make sure you are always getting a good deal, as well as a professional and experienced service, come to us at plumber Bristol. There are always new trends coming out on the market, and there are always good deals to be had, so renewing your home does not have to be as costly as you think. Plus the added value to your property will make it more than worth your while now. So feel free to get in touch with our lovely team at plumber Bristol, we will make sure we help you to the best solution just for your!
Clear Plumbing Pricing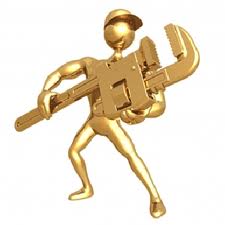 When you call me I will ask you the nature of the job and give you a price.  Simple. Anything Plumber Bristol related is my speciality – blocked sinks to new bathrooms. All jobs welcome. "When you need a quality plumber Bristol who can take care of every aspect of plumbing, domestic or commercial then you should certainly call a top plumber Bristol. As an experienced plumber I can tell a good tradesmen and their plumbing provide exactly that. Don't waste your time with a who doesn't get the job done right first time". Dave White. Customer service is very important to me.  I believe that the best marketing for any business is happy customers.  If you need a new bathroom I can arrange all aspects of the job from the purchase of materials to the disposal of waste and rubble. I will also ensure that the rubbish is disposed of in such a way that the waste is disposed of in a way that the majority of waste is recycled.  When we complete a large plumbing project we ensure that all aspects are dealt with carefully. Professional plumbing, complete project management and responsible waste management. Click here for our recommended locksmiths partners who we strongly receommend for all emergency lock work. Free no obligation plumbing quotes. Telephone: 0117 239 1217. Perhaps you need a shower fitted because your old shower is not working properly. Perhaps there is a leaking tap that has been bothering you for ages but you haven't got around to fixing it. Maybe it's that blocked drain in the bathroom that you keep ignoring despite your best efforts to unblock it. Perhaps you need a new bath because your current bath has too many scrapes now. (Click the links if you also want to see my brand suggestions):
Our Plumber Bristol is recommended by Professional Plumber
We are proud to say that we have also been receommended a qualified plumber in Bristol due to our years of experience without breaking the bank of our customers.  Don't despair!  We can solve all of your needs for a plumber from little leaks to brilliant bathroom installation. Friendly service with a smile. Why pay more for Plumber Bristol? All Plumbing jobs are welcome, however big or small.
Summer Plumbing
Call anytime to get those plumbing jobs done.  Summer  is the time of year when many people will get many of those outstanding DIY jobs done.  You might also need a plumber to help you get the job done.  Call me anytime and I´ll be only too happy to help. Summer or Winter! We recently attended a plumbing job for a lady who was about to get married. Her kitchen tap was leaking and she didn't want her house to  get wet! She called her local plumber Bristol.
Plumber for everyday Plumbing Bristol
As local plumber Bristol we provide everyday plumbing services for domestic and commercial properties. If it is a leak or a new tap that is required, if it is a blockage or a new sink needs to be installed. With our recommending Plumbing Partners around the country you know your in safe hands.  We're the best answer when you need to repair a leak or install a bathroom or kitchen. If you need a professionsl in town to complete your everyday repairs or install your new taps and sinks, make sure you call us for all your plumbing!. No job to small and all our plumber Bristol prices are reasonable.
Blocked drain in the kitchen or bathroom?
Have some free advice from a Bristol plumber.  If the kitchen or bathroom sink is blocked you might like to try filling a 2 litre plastic bottle of water and squeezing it as hard as possible down the sink – often works! Or go to my page for other blocked drain DIY plumber's tips including video. If this doesn't work then it might be time to give us a call.
Fully qualified Plumber wherever you are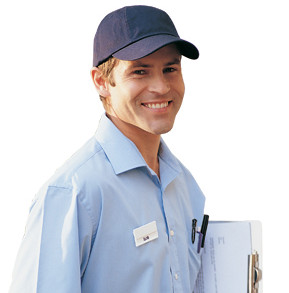 Based in Bristol we offer plumbing services in Birmingham in addition to all local areas: we do all the hard work, the exercise and lifting is all part of our work.  Call me for a no obligation quote. Many plumbing jobs completed for £70. Quality replacement electric shower fitted including the shower, parts and labour. Telephone: 0117 239 1217  
Blocked Drains no problem for Plumber Bristol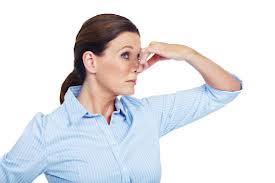 Are there unpleasant smells coming from the sink? Drain Blocked? If the sink in the kitchen is giving off bad smells then this could be a good time to get the pipes flushed through before they block with grime and waste. Don't ignore those bad smells – flush the drains. After a nightmare plumbing situation you might end up needing some assistance so make sure we take the stress out of your plumbing woes.  If the water is running away slowly it could be that the pipes are blocked or the external drain is blocked. Eventually most slow running drains block and the water will start to spill over – avoid this happening and let your Plumber Bristol deal with those jobs you'd rather not do! We are more than happy to deal with small plumbing jobs around the area. Is the bathroom in need of some attention. Perhaps a new bathroom suite to give a fresh clean look.  Plumber Bristol are happy to advise you in relation to your plumbing requirements.  We have years of experience to make sure you get the right plumber. Call 07871819572 now for a quality plumber to get the job done efficiently, professionally and affordably.
Unblocking Drains – plumbing Bristol problems
I am often called to plumbing jobs involving blocked drains around the area.  This might be an outside drain, a bathroom drain or a kitchen drain. Maybe it's a garden tap or the drain in the garden. Usually this is a result of grime building up in the drains and a lack of drain maintenance that would usually involve regular flushing to keep the drains clear. But let's be honest, who usually remembers to flush the drains with all of the other things we have to do?  But don't despair. I have lots of experience of unblocking internal and external drains and will make sure yours are dealt with efficiently and quickly. I can often unblock most external drains much cheaper than some of the larger drain unblocking companies who seem to charge a real premium for this plumber's service.  Call me before calling a more expensive drain unblocking company and you could save hundreds!
Local Plumber Bristol for local plumbing jobs –
Make sure you choose a local plumber. Support the local economy and businesses. A local plumber will also travel less distance resulting in less mileage.
Water Filtration for your Water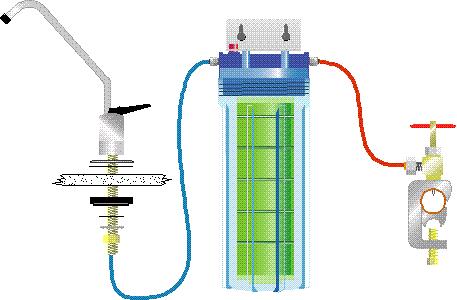 Have you considered plumbing in a water filter. Have you noticed that your water is causing dryness to your hair and skin resulting in extra visits. Regardless of the results, many people do not like the taste of the water and believe it is still too contaminated. There are various water filter systems available.  Do your research.  I have placed a video on the right and there is lots of information on the internet.  Once you've decided which system suits you best, give me a call and I can plumb it in for you. Many people are rightly concerned by the quality of their water supply as it often contains impurities. A water filter can remove many of these unwanted impurities such as chlorine, lead and mercury. Don't get locked out of the best drinking water.. The taste of the water can also be improved.  There are several systems available, for example, an under the sink, whole mains supply systems that filter all of your water or shower head filters that simply screw on to the shower head.. I am more than happy to install the system of your choice.